Day One:
Climb aboard your elegant charter yacht in San Remo, Italy. This coastal Mediterranean spot is part of the Italian Riviera and will immediately set the mood for the coming week's refined adventure. Check out the surrounding harbor, have a delicious lunch onboard, hit San Remo's casino if you dare, and then sit back and enjoy an evening sail to Portofino!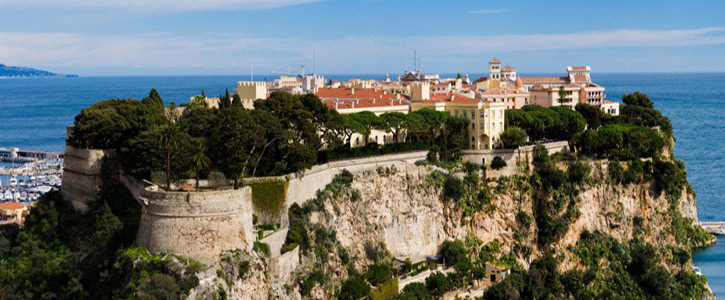 Day Two:
Spend the day and night in the fantastically posh fishing village of Portofino. Take your time sightseeing and shopping. Ask for directions to nearby Paraggi Beach. Or use the yacht's snorkel equipment to investigate Christ of the Abyss underwater statue! Once you're dry and on land again, linger over drinks at a seaside cafe.
Day Three:
Go to Santa Margherita, a small town in the Ligurian Region, to see the town's castle and basilica. Part of Santa Margherita lies within the coastal conservation area Parco Di Portofino. Take note of Santa Margherita's rococo architecture, charming villas, and abundant marine life before your late night sail to Monaco.
Day Four:
Arrive in Monaco to spend the following day and night immersed in opulence! Be sure to see the Prince's Palace, visit St. Nicholas Cathedral, and play a hand or two at Monte Carlo Casino. This is not Vegas, and you'll have to dress the part; Monaco is synonymous with class and style. Watch the boats and buildings light up at sunset while toasting the good life!
Day Five:
Leave the tiny Principality of Monaco and head towards the French Riviera! At Cap d'Antibes, you can swim and relax to your heart's content. Antibes is used for hosting tourists from around the world, and it has no shortage of beaches, parks, and museums to keep you occupied. After a full day in Antibes, you will cruise to St. Tropez to anchor for the night.
Day Six:
Channel your inner movie star today by spending the morning in St. Tropez, and then enjoying the evening in Cannes! Explore the beaches along St. Tropez's Bay of Pampelonne and absorb the fantastic light that attracted and inspired the likes of Signac and Matisse. Your overnight in Cannes should include a trip into town to get a drink and to look for celebrities.
Day Seven:
See Cannes in the light of day! Walk the beach and cafe-lined Promenade de la Croisette. Visit a museum or just browse the luxury shops. Then enjoy a midday sail to Villefranche where you can lounge on deck or hop in the water for a swim. Indulge in your final evening on board the yacht with drinks and a sumptuous dinner.
Day Eight:
Wake up in Villefranche's naturally deep harbor where other mega yachts will have anchored. Let your eyes soak up the scene of this lovely port surrounded by coral colored buildings before you depart early for San Remo. Hang out on deck as you make your way back to Italy and relive your charter memories in reverse! Disembark in San Remo to catch your transport home.
This Is Just a Sampler!
NOTE: This is intended as an outline of some of the cruising locations of the Riviera. There are many other ports to explore such as Portovenere and La Spezia if you have a few days longer. You will work with your Captain to tailor your Riviera charter to your preferences both before you arrive and while you are onboard. Alterations likely will be made along the way based on your preferences.
Interested in the Italian riviera? Read More >
or Contact us to start planning your crewed yacht charter!
Browse Charter Yachts in the Mediterranean: