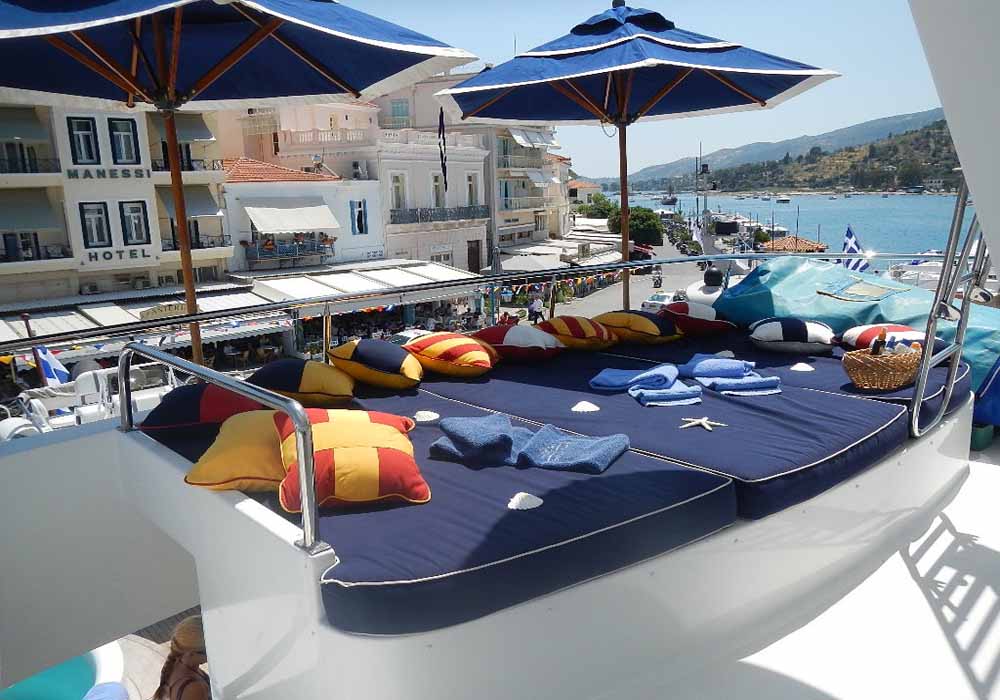 Carry on Through the Canal
Stay on deck as the captain dexterously steers your yacht through the Corinth Canal. Though the canal is almost 70 feet wide at water level, the passage from start to finish is extremely dramatic because rock faces stretch up a very steep 285 feet on either side of you. Over the course of the canal's four miles, you will see a road bridge and a railway viaduct crossing above you at land level.
Make Landfall Where Greece Meets Italy
The Ionian Islands off the west coast of Greece are noticeably different than their Aegean counterparts. For geographic and historical reasons, they are as much like Italy as Greece. Corfu is the second largest island of this group, and it is the most well-known. This was Odysseus' last stop on his journey home, and it will make a memorable ending to your charter too.
Corfu has Georgian mansions, Byzantine churches, and a Regency palace. Everyone enjoys a visit to the Spianda (Esplanade) with its cricket pitch and proximity to a collection of icons and mosaics. The Liston, a handsome row of arcaded commercial buildings, is also popular. Off the Esplanade, you can access the medieval section of Corfu where Venetian buildings mingle with British facades.
While making this significant trip, be sure to solicit the advice of your crew on where to get quality souvenirs, what local delicacies you should try, and which beaches you absolutely must visit. Most importantly, find ways to relax and appreciate your time on board. This particular charter is equal parts voyage and destination.

Want to read more blog posts?
We post blog articles about yacht chartering destinations and how to charter a private yacht periodically,
there are menus of both bogs for you to browse.

Read more about Destinations:
Contact us by phone or email. -7 days a week at no cost or obligation to you.