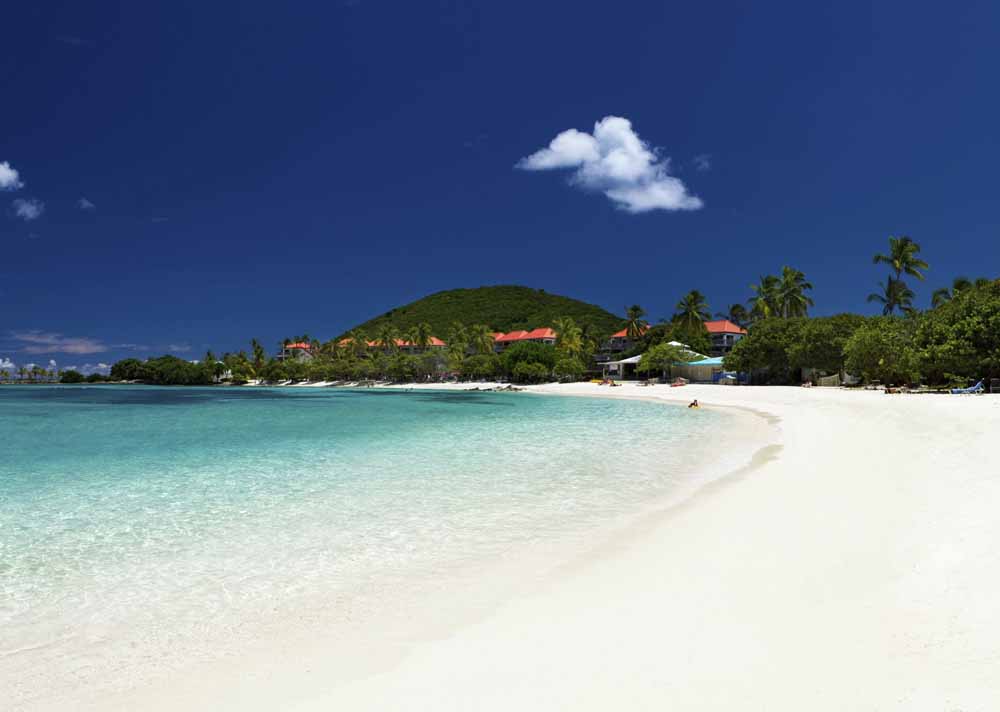 Five Islands Peninsula
Here you can find the set of four Hawksbill Beaches that are home to a requisite Caribbean mix of calm, clear water and naturally gorgeous reefs. Hawksbill has seen its share of hotel development, which means more people and more amenities. Tuck away to the clothing optional section to swim freely with the tropical fishes.
Pigeon Point deserves mention for a couple reasons. In spite of its being quite popular (meaning crowded), this spot is still worth a visit because it's a great place to meet both locals and fellow travelers. People of all ages find entertainment at Pigeon Point, and it is near English Harbour - Antigua's historical district set on Nelson's Dockyard National Park.
If you find yourself at Dickenson Bay, you might consider crossing over to Prickly Pear Island on your private yacht. Prickly Pear is an offshore uninhabited spot whose coral gardens offer fantastic snorkeling. You'll enjoy exploring at leisure since there won't be very many other people around. Back on Dickenson Bay you have the option of renting watersport equipment.
Overwhelming Options
There are too many beaches on Antigua to attempt a definitive Best Beaches list, but these five provide a good starting point. While circumnavigating Antigua, you'll find yourself attracted to several different alcoves that beckon you to take a quick swim or indulge in a beachcombing adventure.
Get the most out of your Caribbean vacation. Do you prefer sunbathing or kitesurfing? Reading on deck or racing in a regatta? Though Antigua can easily accommodate any of those choices, I think everyone can agree that downing a delicious cocktail at sunset is appealing no matter how you've spent the rest of your day. And beautiful beaches never disappoint!

Want to read more blog posts?
We post blog articles about yacht chartering destinations and how to charter a private yacht periodically,
there are menus of both bogs for you to browse.

Read more about Destinations:
Contact us by phone or email. -7 days a week at no cost or obligation to you.