1. Atlantis – Paradise Island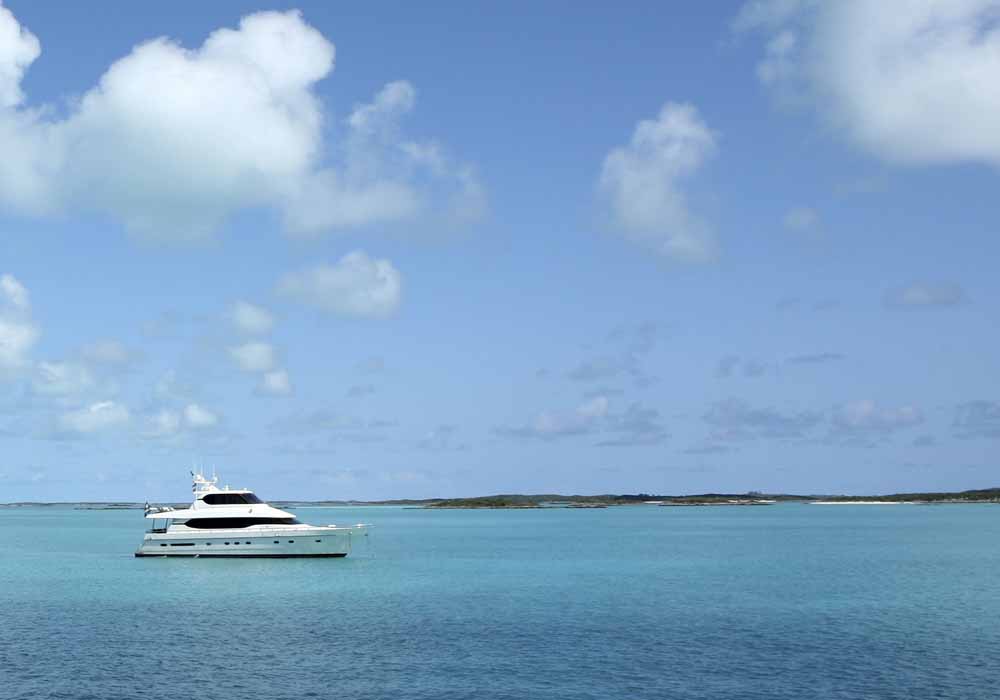 If you've decided to come to Nassau, no matter what type of getaway you're planning, you're not going to want to miss Paradise Island. Here there is so much to see and do, you'll want to be able to savor every bit of it! Check out this list:
For those who need a day of relaxation and self-indulgence, the Mandara Spa offers a full array of services, including body treatments, various forms of massage, and a full salon.
If you have golfers in your party, then you'll want to make sure to check out the championship golf course on Paradise Island. This course was designed by Tom Weiskopf; this is a man who knows how to design a course to challenge every level of player. It would be difficult to find a course as beautiful as this one, with plenty of ponds, gorgeous greens, and lovely palms all set beside the amazing blue waters of the sea. After a long day on the course, the clubhouse restaurant and bar offers a unique dining experience using fresh, local produce and offering incredible views.
The 141 acre Aquaventure waterpark is the largest in the Caribbean. For those who love the waterpark experience, you will find a variety of slides, including the Serpent slide that plunges the riders through a clear acrylic tunnel that runs through the shark-filled lagoon. There is a Current & Rapids river ride that offers an adventurous journey of over a mile through rapids, waves, and tunnels, or a lazy river ride for those who like something a little slower. For those who really like to slow it down a bit, there are 11 different pools, each with its own unique experience.
Looking for a nice walk and a little peace and quiet? Just need to get away from some of the hustle and bustle of Atlantis while on Paradise Island? The Cloisters, located on the opposite end of Paradise Island, might be just the place for you. It's about a 10 minute walk from Atlantis, and it really is just to take in the sites. If you are planning a wedding, this is the perfect place! The Cloisters consist of marble colonnades, stairs, and gazebos that were created by Augustinian monks in France during the 7th and 8th century. After that they were shipped to the U.S. by William Randolph Hearst, and then to Paradise Island by the developer of Hog Island. There are gardens throughout, so if you have the time, you won't want to miss it!
Are you adventurous? Have you ever wanted to try your hand at a climbing wall? Then you'll want to try out Climber's Rush, which boasts 12 climbing surfaces. With so many different surfaces, your skills are sure to be challenged. There are instructors at your service.
Atlantis is not just for the kids! Atlantis Casino links the towers and spans a 7-acre lagoon. It offers over 75 gaming tables and 750 of the most up to date slot machines! They host regular tournaments and events as well.
Since we're on the subject of nightlife, there are some great clubs found on Paradise Island. The newest is the Moon Club. It is found on the main floor of the Casino. It offers a beautiful exhibit of moon jellyfish behind the bar, and they feature cocktails, wine, and beer. For something a little more lively and tropical, check out the outdoor bar Bimini Road. Here you will find live entertainment and their signature Mojito!
Atlantis Paradise Island is definitely a place you will want to see on your charter yacht vacation to the Bahamas.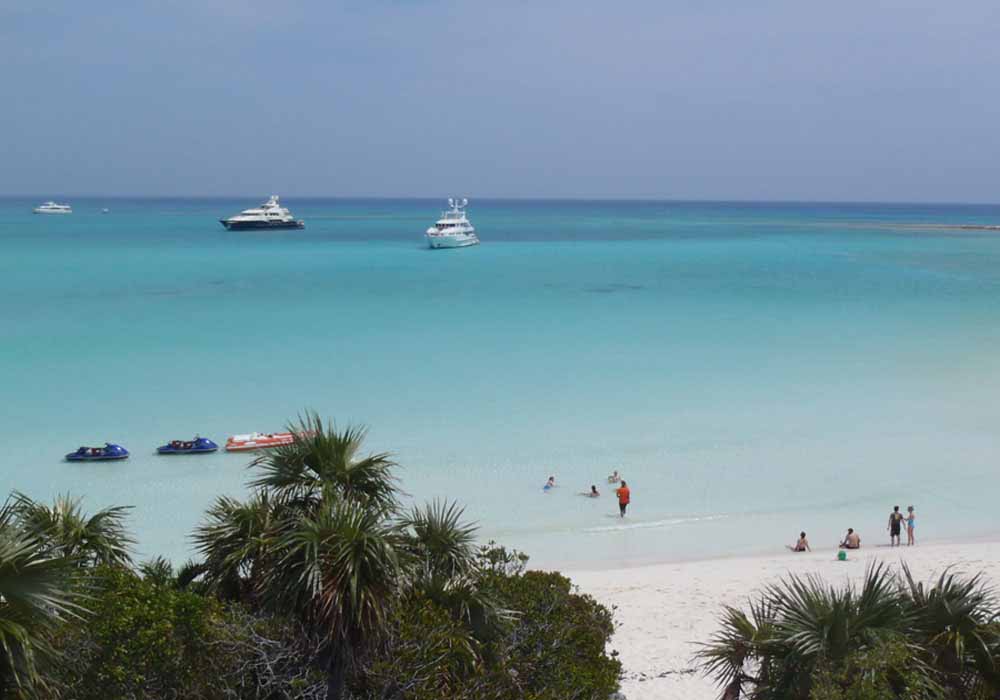 2. Junkanoo Beach
Named after the biggest festival of the year in Nassau, Junkanoo Beach is considered a not to be missed attraction. The water is blue and the beach is nice here. There are quite a few food and drink hut options along the beach that also offer chair rentals, but one in particular seems to stand out for most people. It is called The Tiki Bikini Hut. Here you can get all you can eat food, drinks, and a full day use of a lounge chair for one low price! They also offer 4 beers and 4 shots for $10! Check them out when you go! If you are looking for a quiet, secluded beach, this is not the one; however, as a lot of the cruise ship passengers come here, but if you're looking for a nice beach, good food, and some fun in the sun, stop here!
Now you may be asking, "What is the Junkanoo festival?" Well, the Junkanoo festival dates back to the days of slavery. Here you can expect to see thousands of colorful, costumed dancers and musicians up and down main Bay Street, as they compete for prizes in both music and dancing. When you see the Junkanoo festival you might think Brazilian Carnival; however, you won't hear recorded music here. The performers, or "Junkanooers" as they are called, play brass instruments, beat on drums, and shake cowbells! There are two days a year you can catch a Junkanoo parade, Boxing Day and New Year's, but the major resorts and restaurants will have mini "rush outs" as a part of their entertainment offerings.
3. – Blue Lagoon Island
Take just a moment and picture arriving at a private island covered in thousands of coconut trees, green lush vegetation, and surrounded by turquoise Bahamian waters. Your captain will know the best time to take your group to Blue Lagoon Island. This island has beautiful beaches paired with turquoise blue lagoons. Many find the Dolphin and Sea Lion encounters to be educational and inspirational.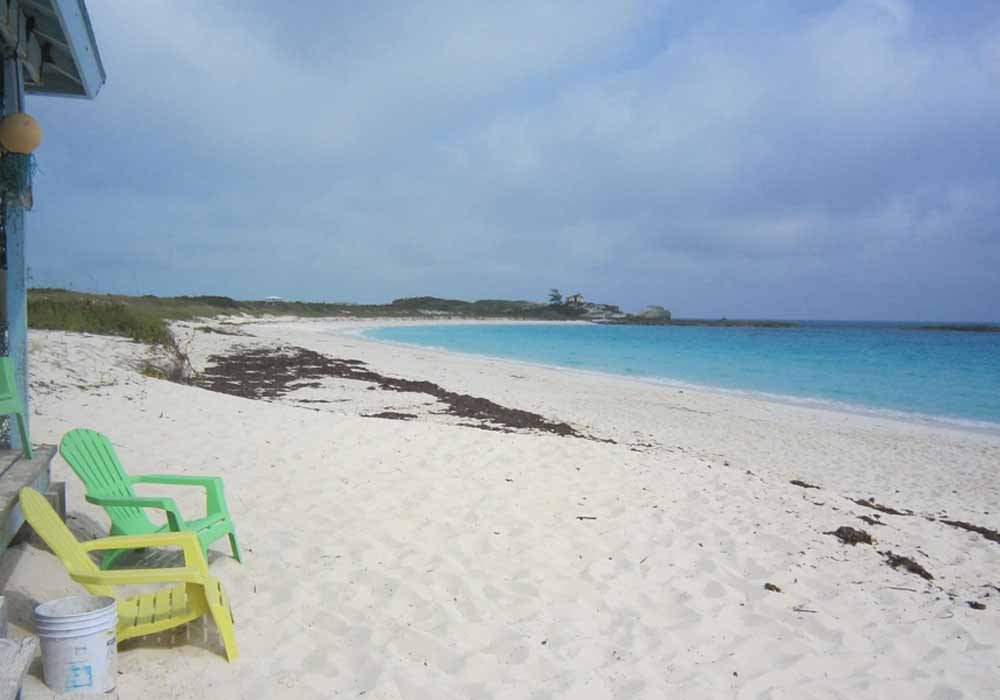 4. Snorkeling
Sometimes going to the beach to snorkel can get a little crowded and the waters aren't as clear due to the disturbance caused by other snorkelers nearby. The beauty of your own private yacht charter is that your crew can take you out to the perfect snorkel spot away from all of that. You'll find the waters to be beautifully clear and the interactions with marine life will be more abundant! One great place to do this is about a mile off of Love Beach, but ask your captain. He'll have some favorite places of his own!
5. Pirate Museum
In the late 1600's and early 1700's Nassau was the favorite port of many pirates. It provided a protective harbor and was a great place to seek shelter for a time. While in Nassau, why not check out the Pirate Museum? Here you will usually be greeted by a pirate in full costume. You will be ushered into a "pirate ship", which is a replica of the ships of yesteryear. As you tour the museum you will develop a fuller understanding of pirate life and what led to the demise of the pirates.
6. Ardastra Gardens, Zoo, and Conservation Center
Beautiful pink flamingos are the main attraction at this unique zoo. Every day at 10:30 AM, 2:15 PM and 4 PM the zoo features the "March of the Flamingoes", allowing guests to get up close to these gorgeous creatures. You can even take your pictures posing alongside them. But the flamingoes aren't the only birds that draw a crowd. Feeding the lorries is also very popular. Picture a lory parrot on your shoulder eating apples from your hand. Feedings are at 11:00 AM, 1:30 PM, and 3:30 PM daily. The offset times allow you to catch both the lory and flamingo shows.
This zoo is not your typical zoo, as it is not large, and does not house all the usual zoo animals. Instead it makes great use of a small space. You'll notice the term "gardens" in the name, and you'll see why while you are there. The entire zoo is lush greenery with little pathways interwoven throughout. There are a lot of birds here, as well as animals that have been rescued, and ones that are here due to conservation efforts. You probably won't spend your whole day here, maybe 2 to 4 hours, but it's definitely worth a stop.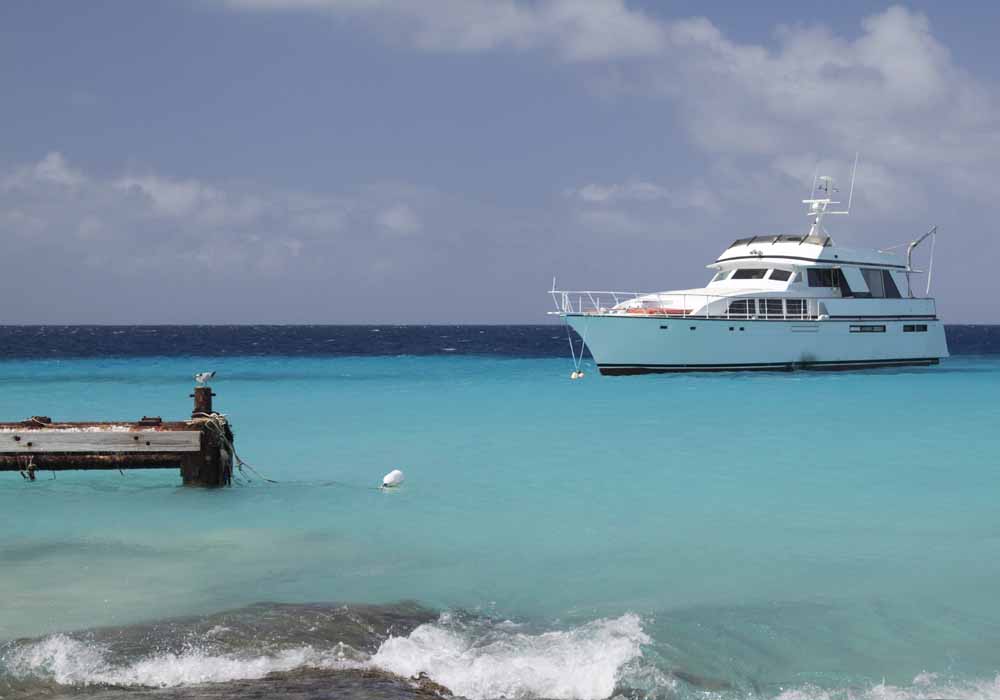 7. Clifton Heritage National Park
This 208 acre park is an incredible experience for young and old alike. You will be able to see the history of Nassau through the ages, first hand, enjoy the beauty of the beaches and cliffs as they meet the waters, and have an amazing snorkeling or diving experience. Here you will find an underwater statue as well as a submerged airplane to explore, and the fish are friendly!
Several movies have been filmed here before Clifton established Clifton Heritage National Park, including 20,000 Leagues Under the Sea, Flipper\u2019s New Adventure, Thunderball, Never Say Never Again, and Jaws the Revenge. You can still see some of the props used in these movies both on dry land and in the water. Why not have the captain of your yacht charter take you by to see what you can find?
8. The National Art Gallery of the Bahamas
Open from 10 – 5 Tuesday through Saturday and 12 – 5 on Sundays, this beautiful art gallery was built in the 1860s by Sir William Doyle and in the 1990s was restored to the lovely condition we see it today. The National Art Gallery of the Bahamas supports and promotes Bahamian art and culture. The ground floor offers a permanent display, while the upper floor features a gallery of temporary art to offer different artists a chance to exhibit their contemporary work. If you love to view art, you will find that this isn't the largest gallery you've ever visited; however, the gallery offers a wonderful exhibition of the Bahamian culture and experience. This gallery won the Trip Advisor's Travelers' Choice for 2015, as well as the 2015 Certificate of Excellence!
9. Primeval Forest National Park
A hidden jewel of New Providence Island, Primeval National Park is a tucked away secret that most visitors never have the opportunity to experience. This little park rarely gets visited, but if you love nature and want to see it at its best, you'll not want to miss this! Here you will see what New Providence Island would look have looked like if you had visited thousands of years ago. This primeval forest consists of tropical hardwood forests that conceal uncommon limestone caverns. Sunlight streams through the leaves of the thick arboreal canopy, dappling the path that winds its way around the beautiful trees, and more than 400 limestone sinkholes in the park. Wildlife is abundant and the trees are filled with birds. This is truly a once in a lifetime experience you won't want to miss.
This park is only open on Saturdays; however, they have been known to open on Fridays if they know someone is coming. Their price is currently only $5 per person, and it's worth every cent!
10. Bay Street
Before leaving Nassau, you'll want to make sure to take a souvenir to remember your time here. One of the greatest places to find a souvenir is Bay Street. Here you'll find high end stores like Gucci and Fendi alongside local shops that feature leather goods, antiques, perfumes, and other great items that will make your memories of Nassau last a lifetime.
Conclusion
So what event do you have coming up? If you want to make it truly unforgettable, consider a fully crewed, luxury charter in Nassau!
---