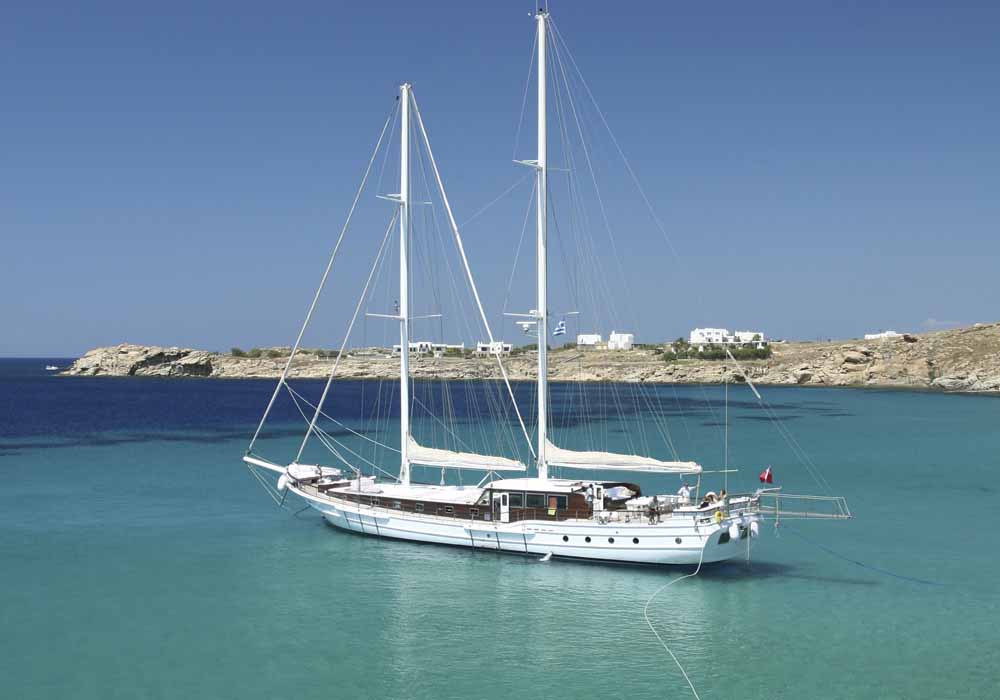 Fish Dish!
Scruptious seafood at its freshest:

Garídes giouvétsi. Olive oil, tomato sauce, and parsley engulf this baked shrimp dish, which is then topped with the ubiquitous feta cheese that all Greeks love.
Psária plakí. A whole fish is surrounded by carrots, leeks, and potatoes and then baked in tomato and fennel sauce. The final presentation is colorfully enticing.
Lighter Fare
Sides with healthy ingredients:

Choriátiki saláta. Also known as Greek Salad, the authentic one comes with cucumbers, olives, onions, peppers, tomatoes, and let's not forget, feta cheese. It will be served properly herbed and oiled.
Fáva. Local lentils, capers, and oil are pureed in this simple yet flavorful dish. Vegetarians know it well.
Just Desserts
Save the best for last...

Baklava. Very thin pastry layers are meticulously stacked with honey and pistachios in this traditional masterpiece.
Loukoumádes. Deep fried "doughnut" balls soaked in honey syrup are a treat for anyone at any age.
Toga parties were notoriously raucous, but there's no need to outdo the ancients on board your private yacht. Charters are luxuriously civilized, with a relaxing yet elegant air. This is all the reason you need to celebrate your time on board. Leave the togas in the history books and don your comfortably classy whites as you sit on deck soaking up the Greek sun and sampling the Greek food that has sustained this nation for years.

Want to read more blog posts?
We post blog articles about yacht chartering destinations and how to charter a private yacht periodically,
there are menus of both bogs for you to browse.

Read more about Destinations:
Contact us by phone or email. -7 days a week at no cost or obligation to you.