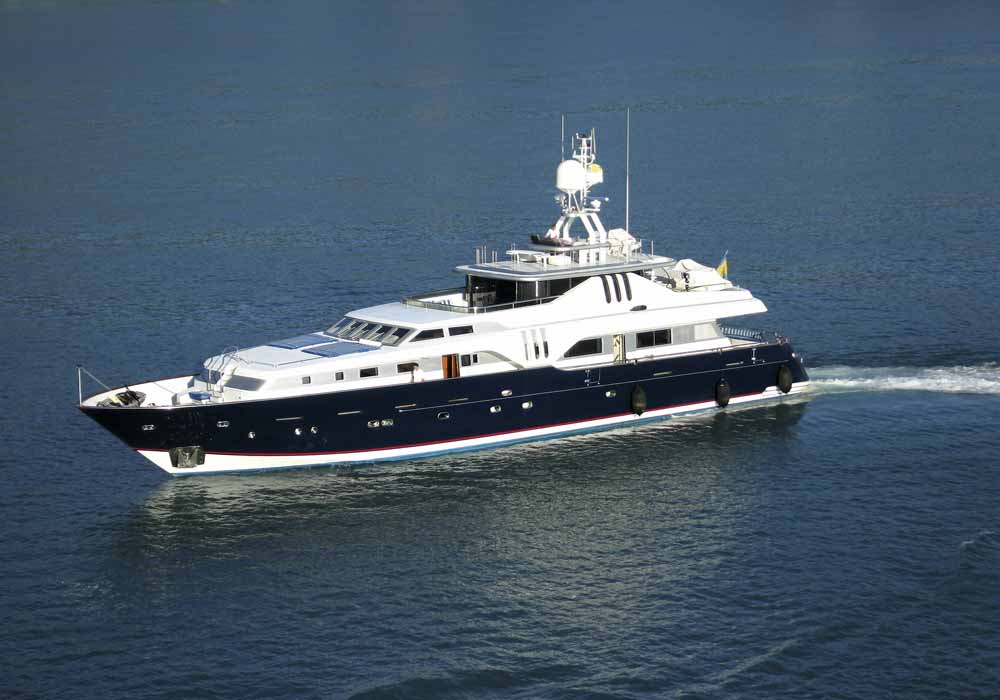 While on Maui, you might hear people talking about the infamous Road to Hana. This is an incredibly serpentine route people tackle by car that your yacht crew can arrange for you. This harrowing, dicey road is worth the risk if you like your vacations with a side of unbelievable adventure. Each snapshot seems better than the last.
The scenes of bamboo forests, jungle vines, tumbling waterfalls, wading pools, shoreline caves, and dangerous cliffs leave your head spinning in a sea of verdant green and impossible blue. Everything is alive with constant growth. The sparkling black sand of a lava-formed beach seems all the more magical when juxtaposed against the spring green shade of a plant reclaiming the cove's surrounding rock faces.
Of all the items on your Maui to-do list, make sure you include local produce in your daily experience. Much of Maui is dedicated to sugar cane fields, but you will also readily find macadamia nuts, pineapple, Maui onions, and the ubiquitous coconut. Hawaiian cuisine often features pork or seafood, and while poi is not highly prized by visitors, I can say that haupia (coconut pudding) and lilikoi (passion fruit) desserts are well worth a try.
Hawaiian culture is as alive as its terrestrial flora and marine fauna. Rejuvenate your senses and your appreciation for nature on a charter yacht in the US's 50th, most colorful state. Then let us know what hidden wonders you discovered on this island that is chockfull of surprise.

Want to read more blog posts?
We post blog articles about yacht chartering destinations and how to charter a private yacht periodically,
there are menus of both bogs for you to browse.