Porto Venere (Portovenere until recently) is at the end of the Italian Riviera in La Spezia province. Porto Venere's town center is a medieval village, and the area, along with Cinque Terre, has been named a UNESCO World Heritage Site. The municipality of Porto Venere additionally includes Fezzano, Le Grazie, and the islands Palmaria, Tino, and Tinetto. An ancient city gate welcomes people to Porto Venere where visitors will be treated to a brightly colored village on a rocky peninsula. There's a harbor, shop lined streets, and even a castle! Porto Venere is situated on the Gulf of Poets, thusly named because it was formally frequented by Byron, DH Lawrence, and Shelley.
Castles, Grottos, Art
The Andria Doria Castle is a major attraction in Porto Venere; it is an imposing structure that is up on a hill and open to the public. If you climb up the hill to the castle you get rewarded with great views and indoor art exhibits. Porto Venere does not allow cars along the harbor, and the promenade is full of restaurants, bars, and residences. This is the spot to go to if you're looking for tour or fishing boats. And once you're at the water's edge, you might want to consider going out to Palmaria island where there are beaches, the famous Blue Grotto, and a cave (Grotta dei Colombi) to explore. You may catch sight of the other two islands, but don't make plans to hang out there as they are military outposts.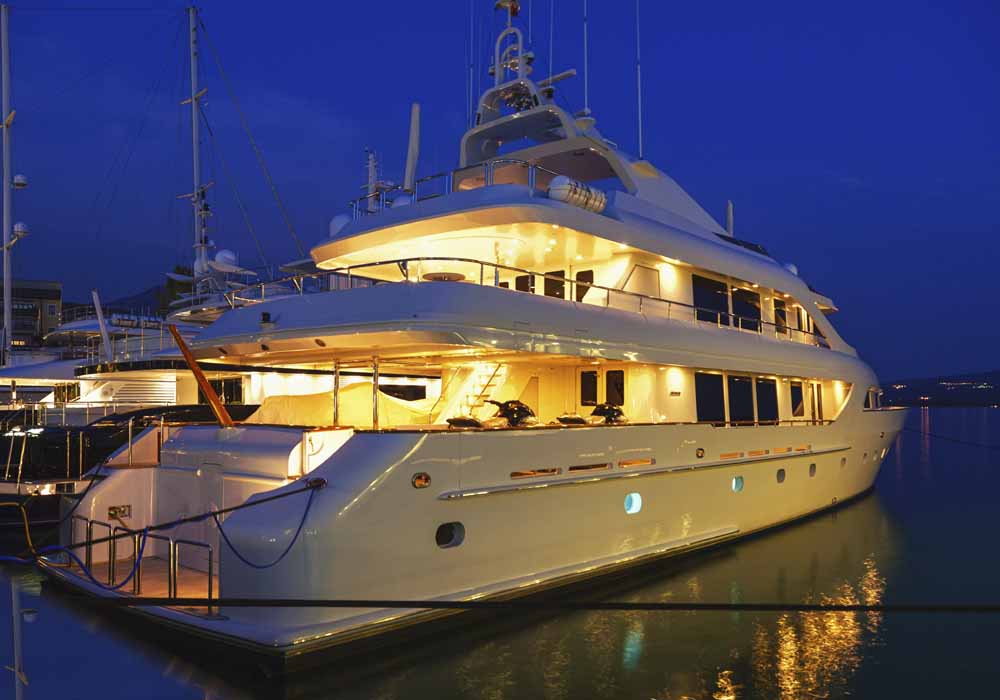 ---
Italian Personality
Porto Venere is brimming with Italian personality, as its name suggests. 'Venere' is Italian for Venus, and the goddess had her own temple in this very town. The mythical past made way for the present when the temple was replaced by a church. In fact there are a few churches around Porto Venere to visit if you're interested in history and architecture:
St. Lawrence Church. Built by the Genoese in the Romanesque style. It was restored in 1582, and receives many visitors to this day.
St. Peter's Church. An example of Gothic architecture that features black and white stripes! Fortifications surround the building.
Church of St. John the Baptist in Fezzano; and Church of Our Lady of the Graces in Le Grazie. The latter is from the 14th Century and has a terrific medieval convent.
Also worth visiting is Byron's Grotto named after the poet Lord Byron.
History
Porto Venere was the Byzantine Empire's fleet base in the area, and the town still caters to a marine-based crowd. It is perfect for nautical wanderers to stumble upon and make their home, if only for a few days. Porto Venere used to be a target of raiders, and now the castle that was built to withstand those advances is the same one that entertains and delights visitors from friendly nations everywhere. Venus' temple was destroyed, but the beauty of her goddess spirit lives on here in Porto Venere!
There are bus and ferry services between La Spezia and Porto Venere. There are also ferries from Cinque Terre and Lerici. By all means, come to Porto Venere on a yacht!

Want to read more blog posts?
We post blog articles about yacht chartering destinations and how to charter a private yacht periodically,
there are menus of both bogs for you to browse.

Read more about Destinations:
Contact us by phone or email. -7 days a week at no cost or obligation to you.