1. Enjoy the Beach
Encircled by shallow reefs, St. Barts, also known as St. Barths or St. Barthelemy, is a small island with incredible beaches that you will not want to miss, but with so many beaches, how do you know which ones to visit?
a. Colombier Beach
Colombier Beach is definitely one of the favorites due to the beautiful vistas and seclusion, but it does require a hike, and you won't find any services out here! It takes about twenty minutes, but definitely worth it! You might even see a sea turtle along the way!
b. St. Jean Beach
Running a close second is St. Jean Beach. With pristine white sand and amazing azure blue waters, this is a quintessential Caribbean beach. It's easy to access and has services available, as there are three hotels and Nikki's Beach Club all right on the beach.
c. Shell Beach
Shell Beach is a rare beach for sure, but you will want to make sure to where water shoes or sandals. This beach is just what it says, covered in shells, but people absolutely love it for beachcombing. This is a small beach and has a coffee shop available. It is also a short walk from Gustavia.
d. Grande Saline Beach
Extraordinary effort has been taken to keep Grande Saline Beach natural. Some people have claimed that it is the "most pristine beach on the planet". At half a mile long, there is plenty of room to spread out; however, please keep in mind that families usually stay towards the middle of the beach, while naturalists, those who prefer to go clothing optional, stay at either end of the beach. There is no shade on this beach and there are no services, so you will want to bring chairs, a sunshade, and have your yacht charter chef pack a lunch for you.
e. Anse Du Governeur
Anse Du Governeur is a beach that offers beautiful white sand and clean, blue surf. This is a great place to snorkel or lay out in the sun. As this is a French beach it is not uncommon to see topless sunbathing towards the entrance, although full nude sunbathing isn't usually seen until the middle or end of the beach. This beach is a little harder to get to, but considered well worth it!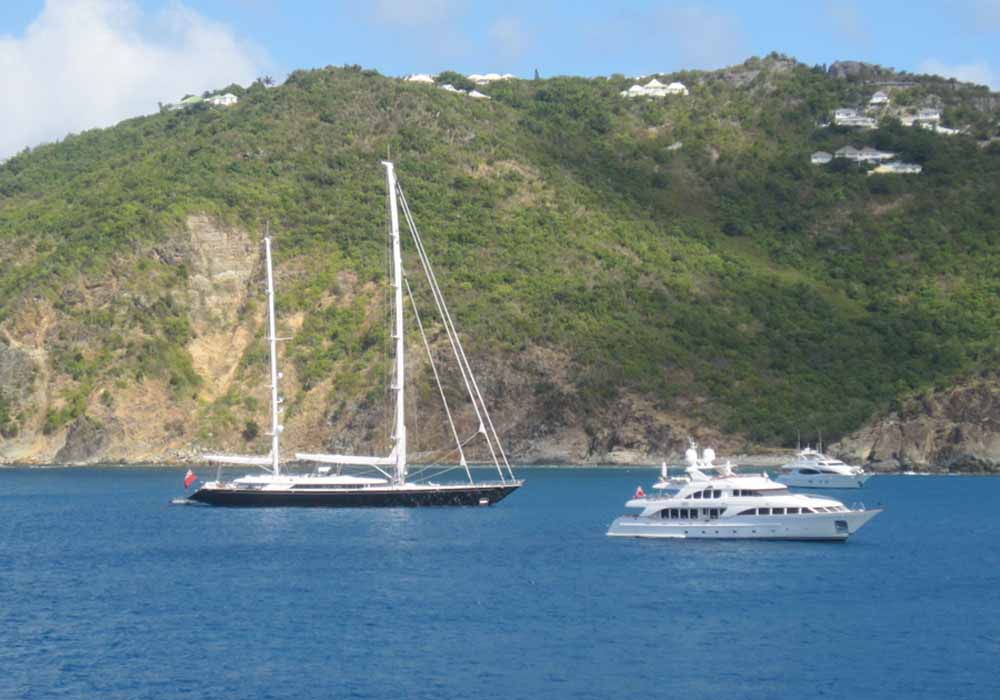 2. Diving and Snorkeling
As previously mentioned, St. Barts has a shallow reef surrounding the island. This makes for wonderful snorkeling and diving. If you have chartered a luxury yacht your captain and crew no doubt have some fabulous suggestions about the best places for snorkeling and diving around St. Barts; however, maybe your yacht doesn't offer diving gear, or maybe they only offer rendezvous diving. If this is the case, you may want to check out some of the diving offered by the professionals in St. Barts. Your captain can arrange for this ahead of time for you if you request this. If you haven't planned this in advance and you decide to just check it out at the spur of the moment, there are a few highly rated places:
A. Serial DiversB. La Bulle Diving CentersC. St Barth Plongee - Birdy Dive CenterD. Ouanalao Dive
3. Visit Gustavia
Many visitors find a visit to Gustavia enchanting. If you decide to take a journey into the capital city of St. Barts, you too will notice the French flair of this delightful little town. The red roofed shops and restaurants line the streets, and there are great places to relax with a glass of wine. The restaurants serve food of the highest quality, while the merchandise in the shops are luxury brands that have come from a long distance and will be priced in Euros, so you probably won't get much of a bargain here. Gustavia and her port are easily seen within a day on foot.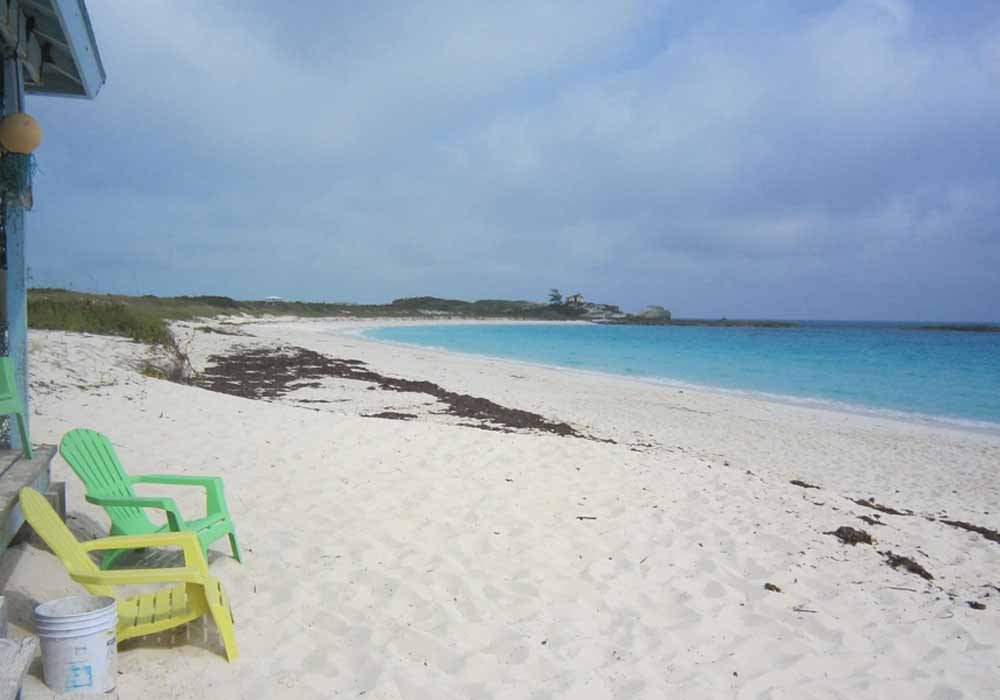 4. Enjoy the food
When you charter a fully crewed private yacht you will find that you have options. Your chef will no doubt be able to tantalize your taste buds with fabulous fare, and you can choose to allow him or her to be fanciful or to stick with what your favorites are. However, while in St. Barts you will want to take advantage of sampling some of the best French restaurants outside of France. Or if French food is not your forte, try one of the other fantastic dining establishments St. Barts has to offer. Here is a list of some of the best:
a. Tamarin St. Barts
Here you will find yourself dining in a tropical setting under lush vegetation and huge tamarin trees with birds and tree frogs. They serve exquisite French cuisine, local seafood, excellent salads, and have an extensive wine list. This restaurant is located at Grande Saline in St. Barts and it is next to La Saline Beach, so if you go for lunch you can go for a walk on the beach afterwards. Here they offer valet parking and take reservations.
b. Bonito St. Barts
Located in Gustavia, Bonito offers an outstanding view from the top of the hill. This restaurant is known for its seafood, especially its choice of ceviche, and even offers a unique ceviche bar. Many people love the ambiance here. Bonito is open in the evenings only and they take reservations.
c. Nikki Beach St. Barts
Nikki Beach is truly a destination in itself. It is located right on the beach in St. Jean on St. Barts. There is a DJ on duty and the place is hoping with a "party vibe". Special events are popular here and they have hosted celebrities, even having had Beyonce performing at an hour-long New Year's Eve party. They offer an incredibly diverse menu including things such as sushi, seafood, pasta, salads, burgers, sandwiches, and much more! Some people choose to come here for lunch, while others like to come for dinner and party until closing!
d. L'Isola
You will find L'Isola in Gustavia. If fine Italian dining is what you are looking for, than L'Isola is sure to deliver. The food is spectacular and it has a 4.5 star rating out of 363 reviews on Tripadvisor, so there are a lot of people who seem to agree. This is a place that you do not want to miss!
e. Santa Fe
This restaurant is found in Lurin on St. Barts. This is an excellent French restaurant with great views. Between the hospitality and the unpretentious atmosphere, it feels more like a locals' restaurant. But if you want to eat here, make sure to book a reservation, as they are very busy!
5. Sit Back and Watch
Celebrities
Celebrities love to make St. Barts their vacation getaway, as it is a small, out of the way island that is not infested with paparazzi. Another reason is that many of the hotels offer just a few rooms, meaning that the guests get the royal treatment, exactly what stars expect. Some celebrities that have been sighted in St. Barts include Mariah Carey with Nick Cannon, Beyoncé with Jay Z, Alessandra Abrosio, Gwen Stefani with Gavin Rossdale, and many others.
Wildlife
Besides famous people, unusual wildlife is plentiful on St. Barts. While on deck of your yacht, keep an eye out for dolphins, whales, green sea turtles, and stingrays. When you venture onto the island, look for tree frogs, three-toed sloths, spider monkeys, coatimundi, peccary, and tapir to name just a few. There are also hundreds of species of birds and butterflies on the island to enjoy.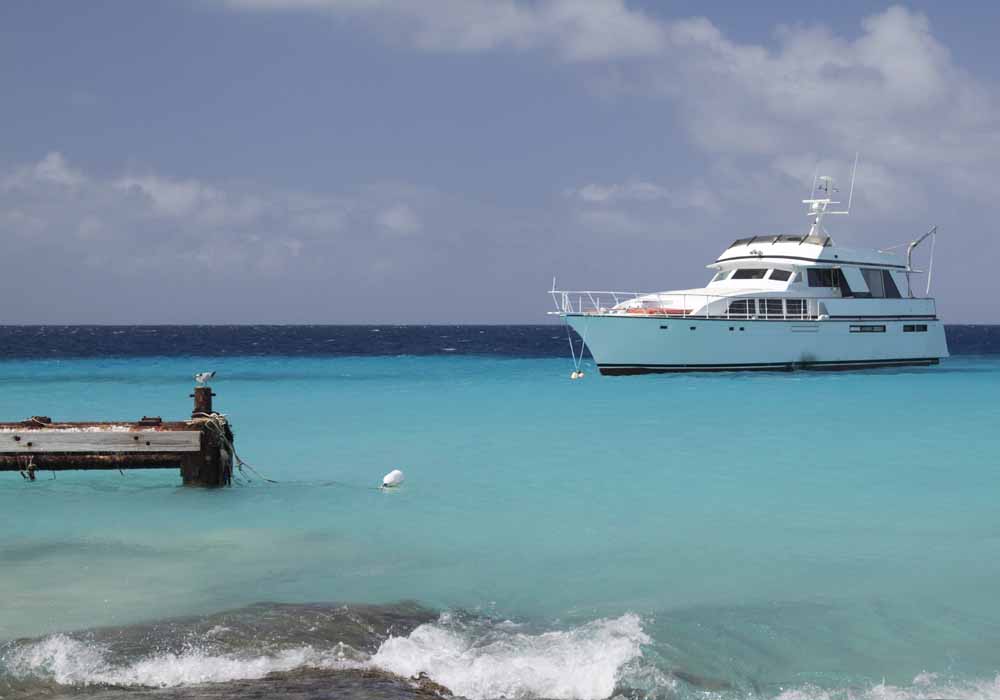 Conclusion
1. St. Barts is part of France. The currency exchange is in Euros, although most places will also accept U.S. dollars.
2. The weather – The temperature doesn't fluctuate a whole lot in St. Barts; however, there are rainier times than others. If weather is a concern, one of our charter yacht professionals can help you plan the right time of year for your charter.
3. Finally, it's your yacht charter, your captain and crew are there to make sure you have the time of your life! Let them know what you like and they will assist you. Enjoy!
---

Want to read more blog posts?
We post blog articles about yacht chartering destinations and how to charter a private yacht periodically,
there are menus of both bogs for you to browse.

Read more about Destinations:
Contact us by phone or email. -7 days a week at no cost or obligation to you.