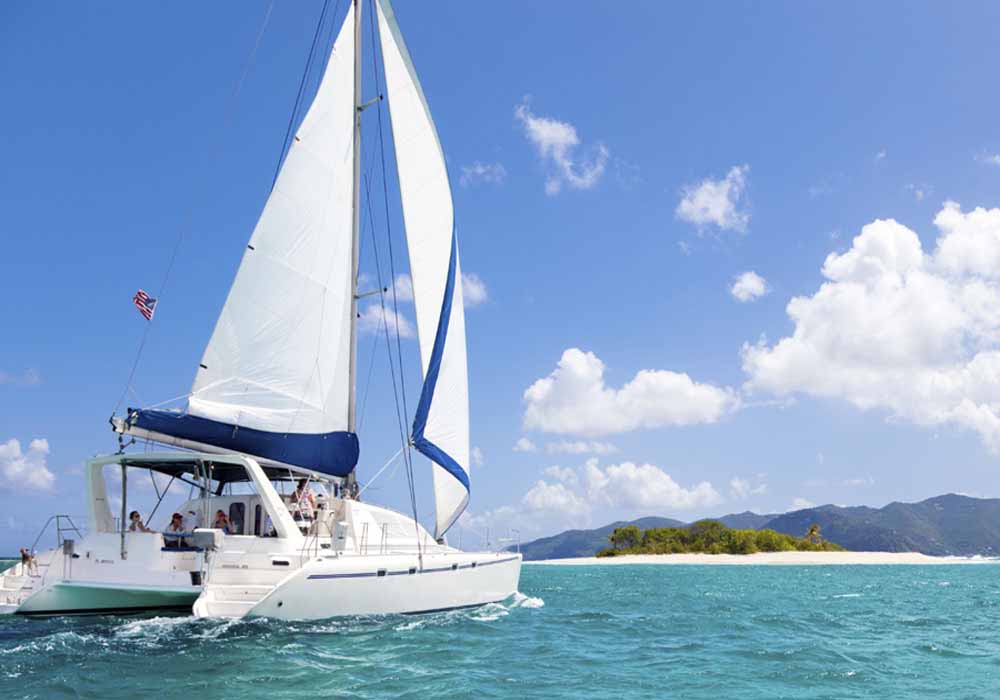 Getting To Anegada.
Sneaking up on it is a trick best performed by your experienced captain, and not every charter yacht may be able to visit based on its size and depth. The weather can play a part too. The waters surrounding Anegada are chockablock with colorful coral reefs and are known to have caused many a ship to wreck.
The ideal way is to visit on your charter if circumstances allow. Because of Anegada's unusually low terrain, you will definitely benefit from the Captain's experience in guiding you to a mooring without hitting land! Anegada is a great place to "lie low" for a few days - or merely a few hours, if you've made a quick excursion from neighboring Virgin Gorda. Private charters have perfected the island excursion.
Enjoying Anegada Yacht Charters:
Not surprisingly, the commercial fishermen of Anegada have catches large enough to provide most BVI restaurants with a fresh supply of seafood. Enjoy a lobster barbeque while on Anegada, and you won't regret it! The island's shore flats are great for fly fishing, if you prefer to be the one reeling them in. And though you cannot anchor at Anegada's Horseshoe Reef, you can have the captain tender you in to the perfect spot for an afternoon of snorkeling among the creatures of one of the Caribbean's largest barrier coral reefs.
---
Origin and Anegada's Reefs
Anegada, named by the Spanish means 'Drowned Land', it has coral reefs all around it which lead to a number of sandy beaches protected by the reefs. It is unique in the Virgin Islands as being a coral island vs the volcanic origin of the other islands. It's small, low, and its highest point is less than 30' above sea level. This is a stark change to the typical green hilly Caribbean islands most often seen in photos.
The reef contributes to this being popular for diving and snorkeling with a number of wrecks to explore dating back as far as the time of exploration by Spanish Galleons. The combination of sunken vessels and tropical fish make Anegada a diver's paradise! Bonefishing is also popular as well as traditional sport fishing.
What About Other Things To Do from your Anegada Yacht?
Other activities on Anegada include kiteboarding and windsurfing. There are miles of white sand beaches and plenty of turtles, iguanas, and a few flamingos to watch out for too! Anegada has salt ponds as well as a feral animal population that visitors delight in seeing. Relatively undeveloped Anegada allows you to see Caribbean life as it naturally occurs. The cottages and villas on Anegada sit in perfect harmony with the simple, relaxing vibe of this island oasis. Take the time to smell the melted butter before heading south to Virgin Gorda!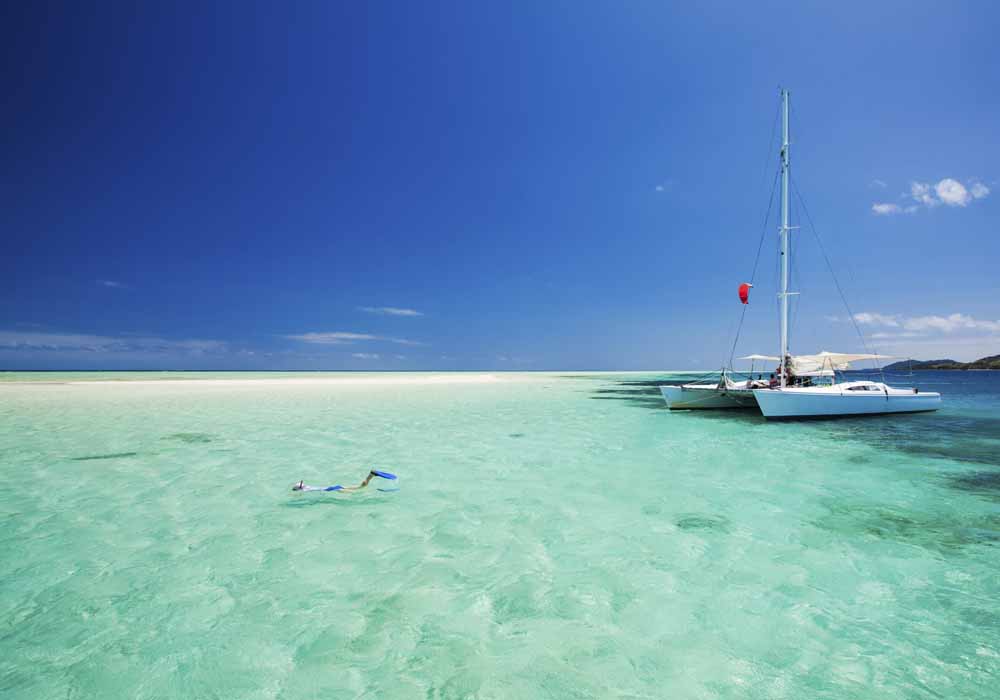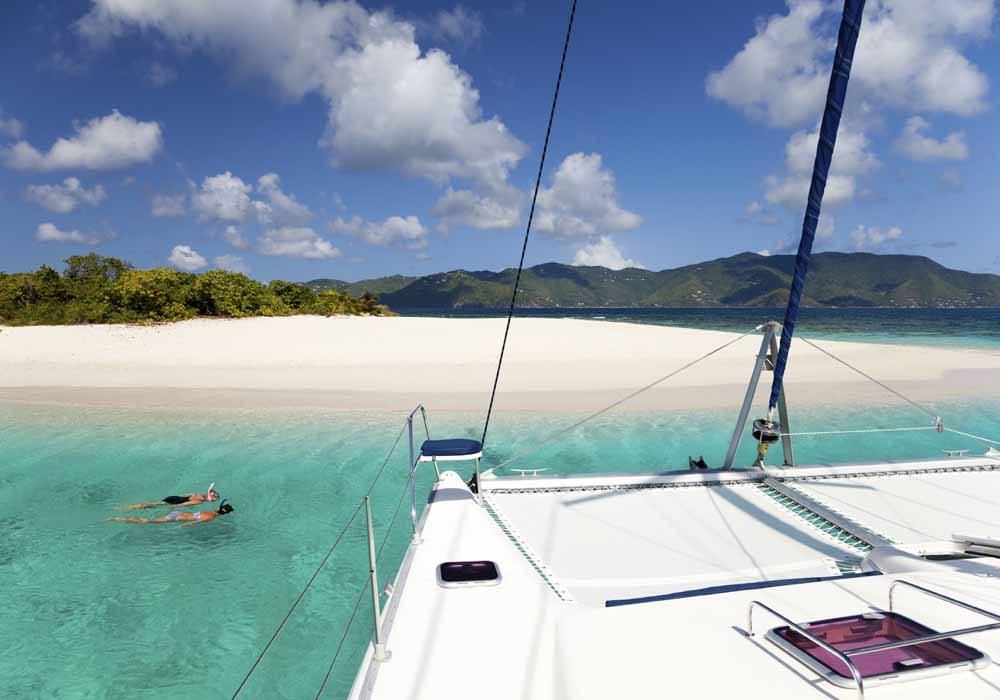 Find Your Perfect Anegada Yacht
Select a yacht type and your budget below to see charter options that we have in our online database. We do not have every available choice online, many more yachts are available by contacting one of our specialists.
Ready to Learn More About an Anegada Charter?
You have found a company with the largest choice in yachting vacations. We provide free, friendly and unbiased advice and assistance to each of our client for their vacation planning.
We do this everyday for clients and it's our goal for our clients to benefit from the knowledge base we've been building for years. You'll speak to an authority on fully crewed charters without any obligation on your end.
Test our expertise with your questions!
Reach a specialist - available 7 days a week.

Charter costs and options:
Have general questions about charters? We have answers for you.
What to do on a charter?
Are there all inclusive charters?
What are all the costs involved in a charter?
How to choose the right option?

Anegada, Additional Resources:
Some websites on the web that may be useful for additional information about Anegada.
Things to do on Anegada from Tripadvisor.
An Anegada guide.

Two days in Anegada article

How we can help: