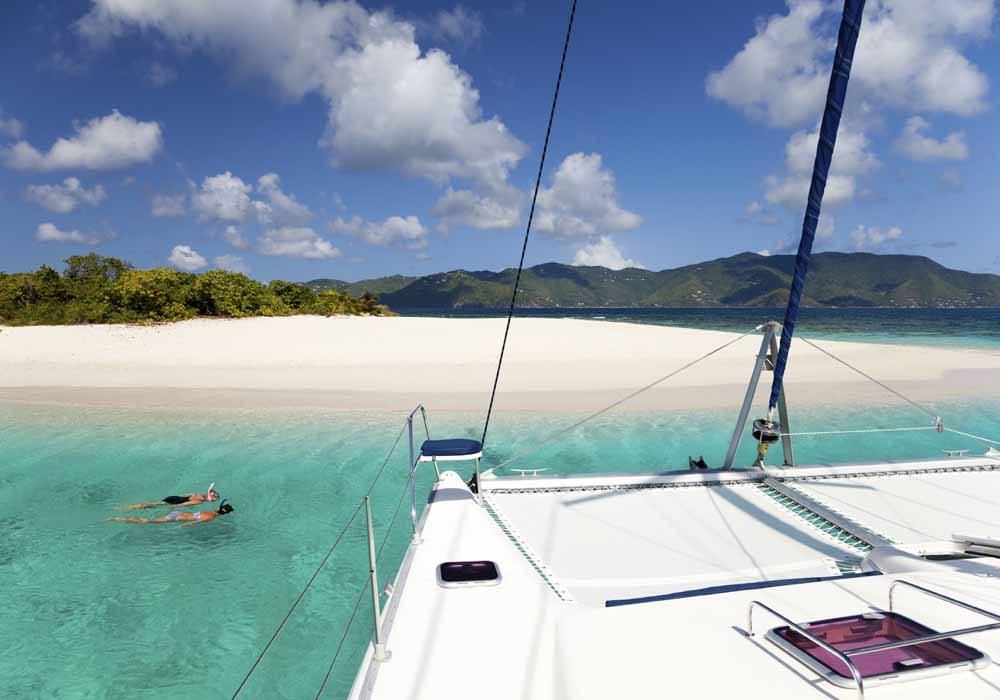 Why Go to Antigua And Barbuda?
The reasons for visiting are varied. Northeast trade winds are nearly constant around Antigua and Barbuda, both relatively small islands, 108 square miles and 68 square miles, respectively. These winds make for excellent sailing and cool the streets of the capital of Antigua, St. John, making for a pleasant walking tour of the city.
Nature and tranquility are surround you in the rain forest, or places such as the Frigate Sanctuary on Barbuda. There is an amazing list of activities, including carnival celebrations, concerts, food, and parades, or for the more adventurous, there is snorkeling, zip line eco tours, or exploring Indian Cave with its Arawak Petroglyphs. In short, there is something for everyone on an Antigua charter.
Differences Between The Islands
Perhaps reflective of the size discrepancy between them, the number of attractions and accommodations is also weighted in Antigua's favor. Barbuda should not be dismissed, though! Antigua may be home to hundreds of beaches, but Barbuda being the smaller, quieter sister boasts 17 miles of beach - and fewer people. Barbuda is a charming, unpaved island with only a couple hotels and tranquil waters (due to the surrounding barrier reefs).
The culture and habitat of these islands leaves visitors feeling wistful about historic charm and invigorated about natural wonders. The colonial atmosphere coupled with a colorful ecosystem practically upstage Antigua's infamous yachting scene. This two-island nation is able to easily provide people with social activities as well as quiet reprieves.
History, Culture & Natural Habitat
These two islands boasts a wonderfully inviting West Indian character replete with calypso music, Carnival celebrations, and generously spiced dishes. Historically speaking, Antigua retains ties to its naval significance by way of Nelson's Dockyard, which is a renovated base that now serves as a popular meeting spot.
From Nelson's Dockyard you can walk to Falmouth Harbour's horseshoe-shaped bay where you'll find a nice offering of restaurants on the east side. The island's tourist center is actually located in St. John's, which is also the capital. Restored stone buildings and some wooden huts have been repurposed as shops and galleries at Redcliffe Quay.
English Harbour is home to Nelson's Dockyard, Fort Berkeley, and the ruins at Sandy Heights. This is also the island's yacht haven and a good base for your charter yacht as you continue to explore the scenic offerings. Take in the abundant mangrove system, marshes, and salt ponds while you attempt to spot a seemingly endless variety of birds.
Guiana Island (just off Antigua) has the country's remaining parcel of forest and the distinction of being the only habitat for tropical mockingbirds. There is a large colony of nesting seabirds here, and you'll definitely want to head over to Barbuda's Codrington Lagoon to check out the equally impressive Frigate Bird Sanctuary.
Serene Sanctuary
The sanctuary is accessible only by boat so you'll know you're approaching something special before you even get there. In spite of 170 bird species on island, you'll still be able to pick out the show-stopping Fregata Magnificens on account of its impressively large wingspan. While on Barbuda, take advantage of the calm and enjoy peaceful pink sand beachcombing or solitary shipwreck diving.
Back on your Antigua charter, luxuriate in the easy waters of Runaway Bay or bask on the active shoreline of Dickenson Bay. Deep Bay is another option if you like swimming, and a trip out to the coral covered wreck of the ship Andes in the middle of Deep Bay is always an adventure. While pelicans sort out their dinner plans in your presence, you realize it's time for you to eat too! Climb aboard your private charter in Antigua and feast on the meal your chef has prepared. Take time each evening to reflect on the range of culture and habitat that surround you in Antigua & Barbuda and realize you're on more than just vacation.
Sample Charter Yachts in the Caribbean
---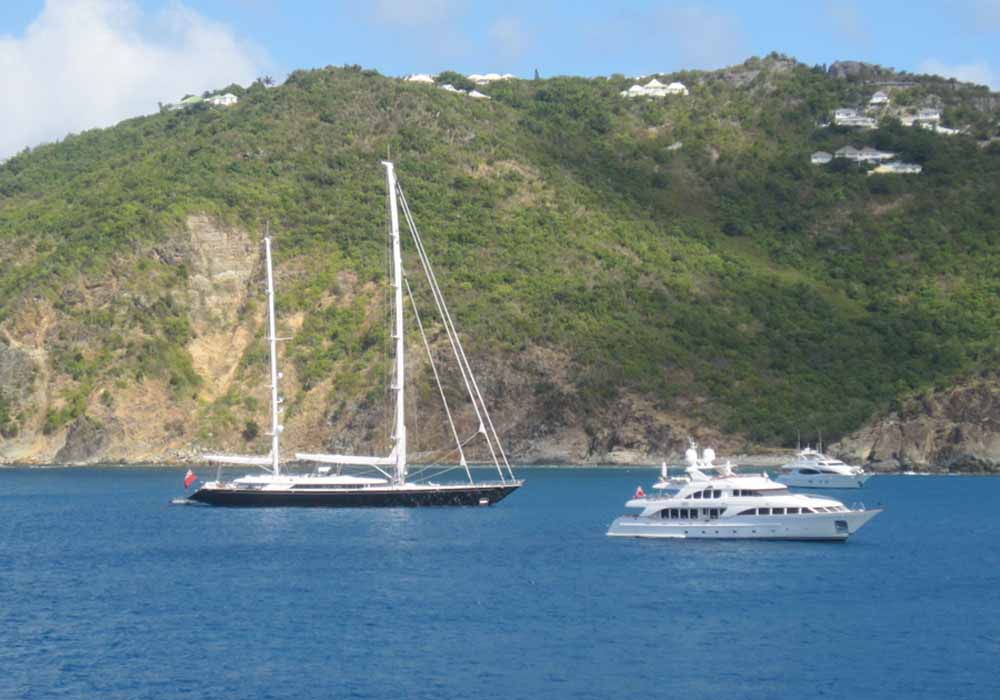 Find Your Perfect Antigua Charter
Select a yacht type and your budget below to see yachts that we have in our online database. We do not have every available yacht online, many more are available by contacting one of our specialists.
Ready to learn more about an Antigua charter?
Whether you've already chosen a yacht of interest or are just drowned with questions about Antigua, we can help!. Free unbiased advice about Antigua yacht charters and itinerary ideas around Antiqua.
Contact a specialist - available 7 days a week.

Yacht Charter costs and options:
Have general questions about yacht charter in Antigua? We have answers for you.
What are all the costs involved in chartering?

Additional Resources:
Some websites on the web that may be useful for additional information about the Leewards.
Visit the local Antigua and Barbuda home page
Visit a page about accommodations on Antigua


How we can help:
We are here to answer any question, no matter how large or small it may be. Our experience is available to you 7 days a week at no cost or obligation to you.
Reach us by phone or email.