The Best of Grenada
It's hard to top a two mile long beach, but Grenada does its best with shops, spas, and delicious roadside barbeque. If you want to know more about the island's spice fame, then visit one of the nutmeg processing sites or ask a local where to buy mace products. Grenada and its smaller islands offer fantastic diving opportunities too - so what are you waiting for?
Grenada, although being in the very southern part of the Caribbean, is an option to begin vacations with a major international airport providing flights from the US and Europe. This "spice island" is aptly named being one of the two largest spice producers in the world.
Grenada is often thought of as a center of English culture, but it has French influences also. The nation of Grenada, comprises six islands with the larger ones being Grenada, Carriacou, and Petite Martinique. Tourism is the mainstay of the Grenadian economy, and it is concentrated around the southwest of the island around St. George with excursions from there and around the southern coast nearby. Explore the rain forests from St George or lase on the local beaches.
---
CARRIACOU:
Have the captain anchor your charter yacht at Tyrell Bay. This is a popular spot for boats and will afford you the on board privacy you love while also letting you mix and mingle with fellow travelers if care to leave the yacht.
PETITE MARTINIQUE:
Two and a half miles away is this tiny island. The sailing in this area is great (hence the famous Carriacou Regatta), and this provides you with that extra bit of seclusion in the midst of all the boating fun.
Email Us
- Free expert advice.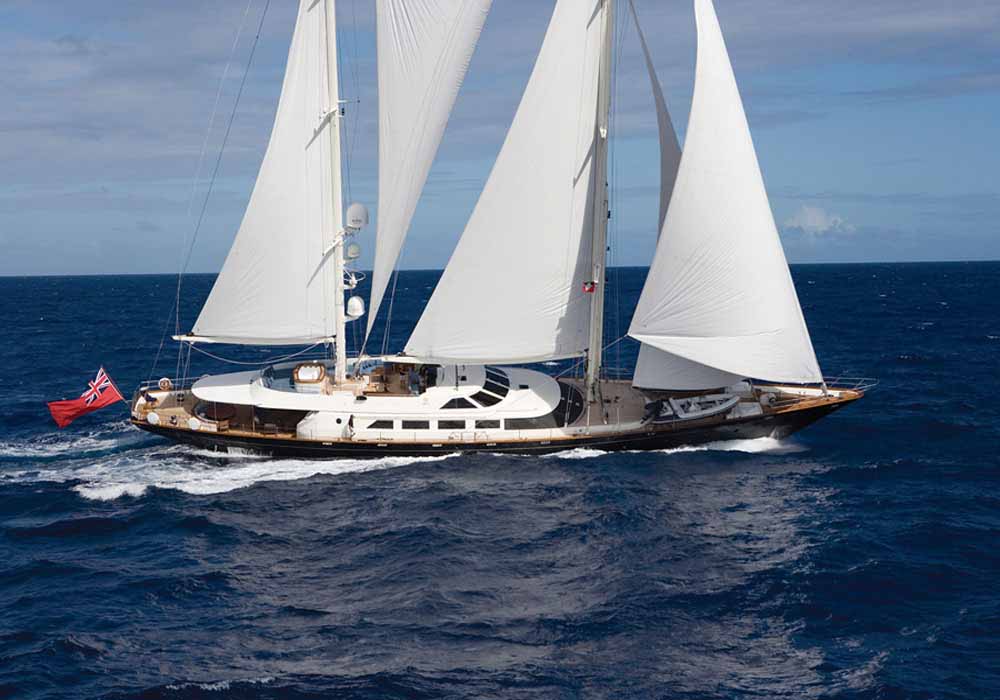 Find Your Perfect Grenada Yacht.
Select a yacht type and your budget below to see options for Grenada that we have online. We do not have every available choice online, many more choices for Grenada are available by contacting one of our specialists.
Ready to learn more about visiting Grenada ?
You have found a company with the largest choice in Luxury Grenada charters. We provide free, friendly, and unbiased advice seven days a week.
We do this every day for clients, and it's our goal for our clients to benefit from the knowledge base we've been building for years. You'll speak to an authority on Grenada charters without any obligation on your end.
Test our expertise with your questions!
Reach a specialist - available 7 days a week.

Charter costs and options:
Have general questions about charter? We have answers for you.
What to do on a Grenada charter?
Are there all inclusive charters?
What are all the costs involved in a charter?
How to choose the right option?

Grenada Yacht charter - Useful Resources:
Some websites that may be useful for additional information about Grenada Charters.
Grenada Tourist site.
The Wikipedia page on Grenada.

Lonely Planet's Grenada

How we can help: