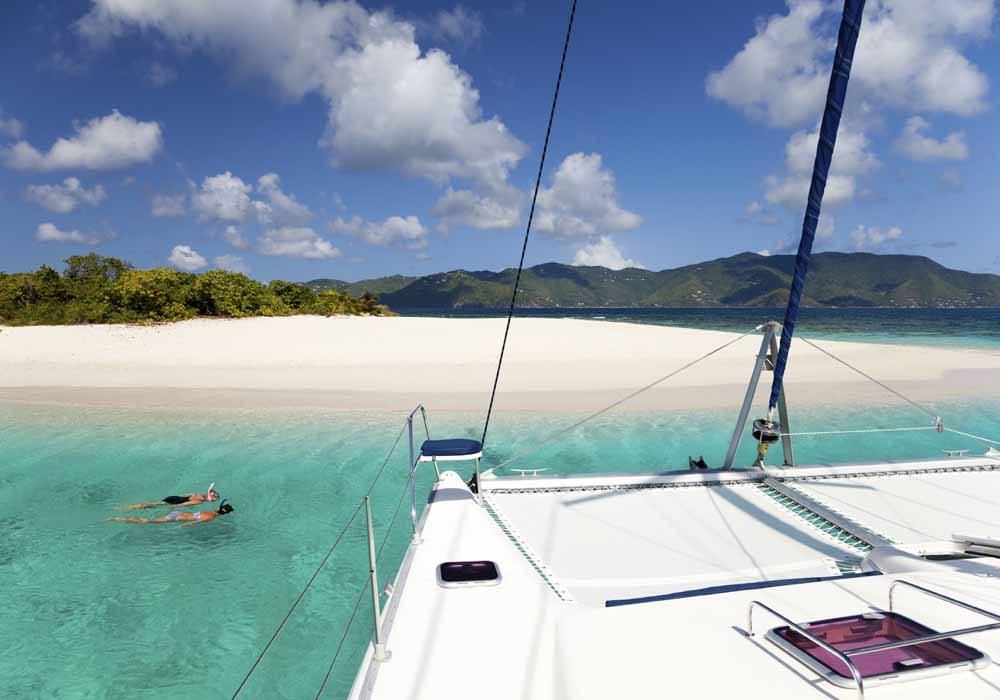 What Type Of Yachts?
Charter yachts offering all inclusive prices are mainly crewed catamarans and smaller sailing yachts in the Caribbean and Virgin Islands. All inclusive rates in the Virgins are common because it has a known smaller cruising ground which gives the owner the ability to predict costs. It's popular for its' countless places to cruise and there are many sailing and crewed catamaran choices available.
Some eastern Mediterranean charter yachts will offer a form of all inclusive where fuel for up to four hours a day may be included or a half or full board pre paid cost per person like a resort is an option.
All inclusive pricing is typically not available on larger mega yachts nor on the majority of motor yachts. This is simply because the potential expenses incurred by their guests (e.g. amount of fuel) are just too diverse to predict.
There are also occasional offers for specific dates or locations where other kinds of yachts have special pricing. Winter can be a good time to ask your charter specialist about such deals.
Why Not Just "Bareboat" and add a captain?
Given the all inclusive pricing of such charters, guests may find that once all meals and drinks and other expenses are calculated for in a bareboat charter and the daily cost of crew is included, an all inclusive priced crewed yacht charter is quite similar in overall cost. Of course there is also the added value that no one has to shop for provisions, cook, clean up, or watch the anchor at night. The great advantage is that the crew is going to be there for you to make sure you achieve your ideal vacation, that is their sole goal! A fully crewed yacht usually will have more amenities such as water toys already on board which would not be found on a "bareboat"
Even thou the yacht is fully crewed, if you want to partake in the sailing of the yacht, your captain will likely welcome the help, but of course the safety of the yacht and its guests is his responsibility so the level of participation will be up to his discretion.
Should you have a particular request such as learning to sail or standing watch at the helm, just let our charter specialist know and they can use that information to help guide you to the ideal yacht charter. Once you have experienced a fully crewed all inclusive yacht charter, it's unlikely you will ever think "bareboat" again!
Yacht Charter vs. Yacht Rental
A yacht rental and a yacht charter are typically the same thing so don't be confused by the two terms. Sometimes the word rental may be referring to renting a boat or yacht for a few hours and a charter for a longer duration. No need to worry about the distinction with our specialists.