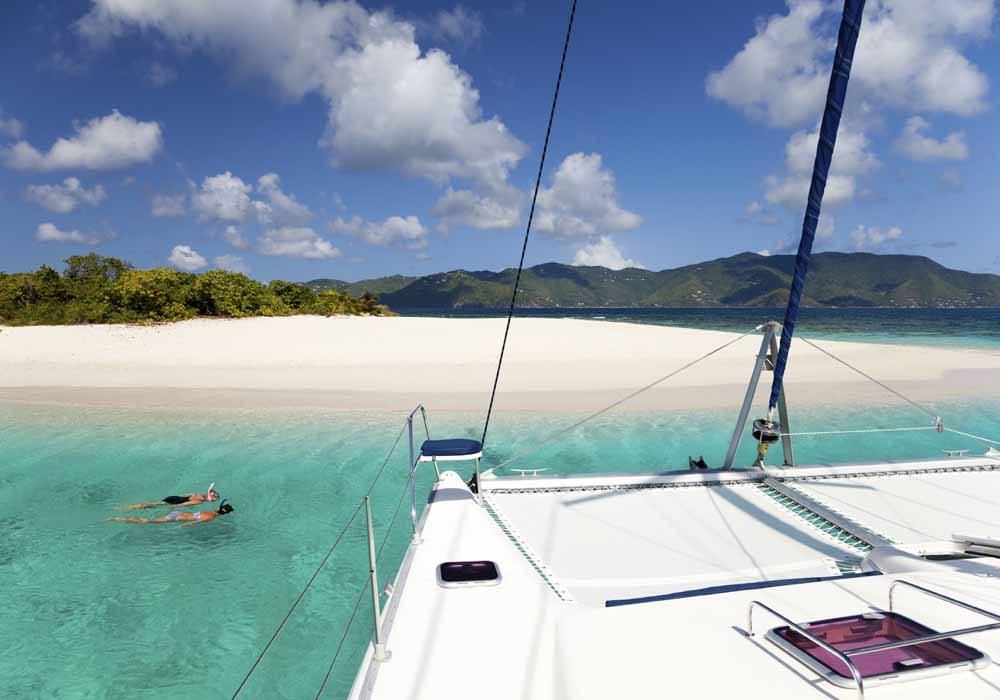 Canouan
Canouan has one of the Caribbean's longest barrier reefs and several wonderful beaches. Raffles Resort has two beaches, Godahl and Carenage Bays. The windward coast has Windward Bay with its volcanic rock formations and Friendship Bay. Canouan is the heart of the Grenadines and so it is a great place from which to explore the other islands by boat. If you plan to stay on Canouan, there is Canouan Resort and also the Trump International Golf Club with opportunities for sailing, hiking, diving, and of course, golf!
Mayreau
Mayreau is a quiet island that you must sail to if you want to visit. The lack of an airstrip sets the pace for the island itself as it is known for its little village, old chapel, and friendly people. The following beaches are accessible by foot: Saltwhistle Bay, Saline Bay, Upper Bay, and Windward Bay. The first two also serve as anchorages if you've brought your own boat here. The large offshore reefs here make for calm swimming and peaceful solitude.
Mustique
: Hideaway for the rich and famous. Tour by foot, taxi, or horseback. Take a swim off the secluded beaches of Macaroni or Sandy Bays. Step back a century when taking afternoon tea at the Cotton House. Keep an eye out for celebrity residents.Mustique is popular among the rich and famous, and it can be your favorite too. Just go to Brittania Bay for a mooring, then head to the Cotton House for accommodations, and make sure to mix and mingle over a drink at Basil's Bar. After you've established yourself amid the high rollers, you can relax at Macaroni Beach, go horseback riding, hike along trails or paved road, or take a tour of Mustique by boat. Once you're ready for more action, check out the local diving outfits and schedule a visit to Dry Rocks or Coral Glen for a terrific reef experience.
Tobago Cays
: A must stop within easy cruising distance of other islands on your Grenadines charter. This spectacular cluster of uninhabited cays has excellent diving. Many secure anchorages lie among colorful reefs with nothing but ocean between you and Africa! Spend the day playing on the beaches. Great snorkeling, diving, windsurfing, and kayaking abound here as well. The five magnificent uninhabited Tobago Cays offer lagoons full of green turtles, reefs, and fishes. Turtles are best seen at the turtle reserve off the southeastern shore of Baradal. You could also kite surf to World's End or go visit Tobago Cays Marine Park and learn about conservation. No matter your itinerary, you'll be surrounded by the same beauty that haunts fans of Pirates of the Caribbean; the movie was filmed here, and it is easy to see why the location was so coveted.
Union Island
Union Island is the southern gateway to the Grenadines. Clifton Harbor is a popular mooring, and there are water taxis available from here to Chatham Bay, a beach destination. One of the highlights of Union Island is that it has several options for easy, beginner diving and snorkeling. Sites include: Round About Reef, Clipper's Point, and Lagoon Reef.
Palm Island, Petit St.Vincent, and Young Island
These islands are synonymous with the resorts that occupy them. Palm Island offers exclusive escapism where guests indulge in massage and yoga. The Palm Island Resort easily accommodates a game of croquet or tennis as well as scuba lessons. You can sail a catamaran here or hike the trails (Cactus Hill, Iguana, or Point Lookout). Petit St.Vincent, a private resort island, offers similar amenities as those listed above, but you might find yourself substituting fishing for croquet and a ride on a schooner instead of a catamaran. Young Island's Young Island Resort has complimentary water sports, tennis courts, hikes up Fort Duvernette, sailing on private yachts, snorkeling, and Spa Kalina, which is where you'll go for reflexology treatments and facials after a hard day's work in the sun.
Email Us Now
- Free unbiased advice.