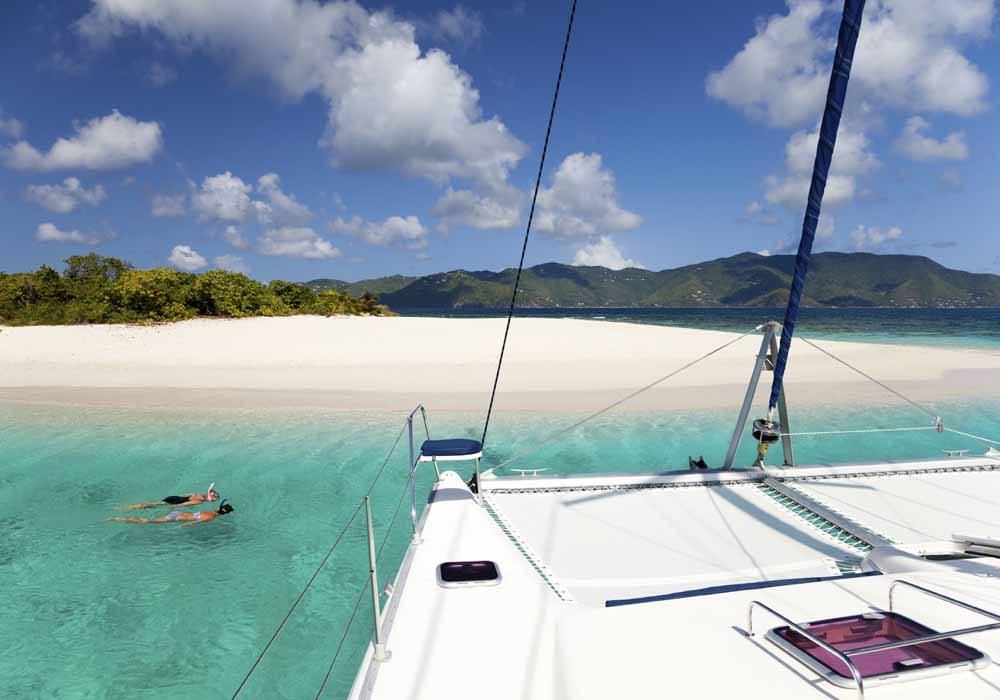 Other Leeward Islands
Anguilla
The most northerly of the Leeward Islands is the British territory Anguilla. The term Anguilla is derived from the word "eel" and may be a reference to the shape of the island. When you visit Anguilla, you will notice the proximity of St. Maarten, but the elegance and serenity of Anguilla may make the gambling and shopping of St. Maarten seem too pedestrian to warrant the ferry ride. Anguilla is a tax haven with a penchant for pampering its guests. People come to Anguilla to take advantage of business opportunities, beaches, and beauty regimens.
Island Highlights
The island of Anguilla offers so much to see and do. Listed as Trip Advisors 2016 Traveler's Choice Award is Shoal Bay. With descriptions such as "exquisite", "picturesque", and "the most beautiful beach in the Caribbean" from travelers who have gone, this beach is one you will not want to miss. The turquoise blue waters meet the fine, white sand creating a most incredible scene that you really just have to see for yourself. Considered to be the entertainment capital of Anguilla is a place called Sandy Ground. During the day it appears to be a sleepy little seaside village with beautiful sand beaches, but at night it comes alive with drinking, dancing, and fun! Of particular interest is a place called the "Pumphouse". If you visit during the day, you'll get a history lesson about Anguilla's once prosperous salt trade, but at night it transforms into a life all its own! Crocus Hill is the highest point on Anguilla at 213 feet above sea level and it overlooks the incredibly clear, turquoise waters of Crocus Bay. There is a lot of history to be learned here, as well as Davida's, a fine dining establishment. And if you are into history, the heritage museum offers an extensive collection of unique items, and the curator is an authoritative source on everything Anguilla, so you'll want to make sure you ask him any questions you may have!
Art scene on Anquilla
For an island that is only 91 square miles, Anguilla has an amazing art scene. Art galleries abound on the island and the artists produce pieces that are almost as beautiful as the island itself. Some of the galleries you may want to visit include: Cheddie's Carving Studio for hand sculpted drift wood pieces, some of which have even been bronzed, Devonish Art Gallery for famous mahogany carvings and ceramic pottery, or Lynne Bernbaum's Art Gallery featuring original paintings. Anguilla is also home to Jo-Ann Mason (writer and illustrator) and Marg Morani (oil painter), as well as many other artists and galleries.
The wealthy would not give Anguilla the kind of respect and attention it has garnered without having seriously invested in both relaxation and wellness services. There is a plethora of choices for people in need of massage, acupuncture, spa treatments, reflexology, or even craniosacral therapy. If these type of services interest you, you might try one of these spas: Malakh Day Spa offers treatments on Shoal Bay East with the option of "outdoor massage under a gazebo on the beach while relaxing to the rhythm of the sea". Spa Rituals – Cap Juluca features Balinese and Thai massages that can be performed either in a private spa treatment room or in a gazebo on the sand dunes. Venus Spa is a Mediterranean inspired spa that offers a full variety of services. Tainos Wellness Center features therapeutic massage, reflexology, acupuncture, craniosacral therapy, yoga, body rolling workshops, and can even provide mobile services if requested.
One other thing you need to know, and you really won't want to miss, is that Anguilla hosts a Carnival celebration every year around the first of August. Carnival marks the anniversary of Emancipation Day when enslaved Africans were freed (in 1834). This will be the biggest celebration of the entire year and will last for more than a week. All of the government buildings will close,as will shops and grocery stores. The whole event starts off with an evening before the first Monday in August. There will be fireworks and the prince and princess show. Over the weekend leading up to Monday there will be a warm up boat race. Monday will start the first official boat race and throughout the week it seems to be one boat race after another! Friday is the much anticipated Parade of Troupes. Saturday is the last evening of Carnival and the week culminates in Sunday's Champion of Champions boat race. This boat race is where the winners from each of the boat races throughout the week compete against each other. Sandy Ground is sure to be packed during the final race of Carnival! If you really want to see what Anguillan culture is all about this is the time and place!
Saba
Known as the "Unspoiled Queen of the Caribbean", Saba is rich in amazing beauty both above and below the water. For diving enthusiasts, Saba is a must. This Leeward Island is just southwest of St. Maarten, making it an easy stop over. As a dormant volcano, Saba ascends sharply out of the sea, making diving just offshore fantastic! Within half a mile of the shoreline you can find depths in excess of 1,000 feet deep. Saba's marine park is the only one of its kind in the world, and it's its conservation that has kept the underwater reef and wildlife so exquisitely colorful and delightful for residents and visitors alike. The rule here is when you dive or snorkel, "Take only pictures, leave only bubbles"!
Saba has plenty to see on dry land as well. There are beautiful trails to wander, villages to see, and shops to visit. There are still a couple of places in Saba that sell Saban lace, so stop by, pick some up, and ask to hear the story about how it got started and why the island was once called "The Island of Women".
Saba Geography
Hiking Saba is another amazing choice. At 2,877 ft. above sea level the summit of Mt. Scenery is the highest point of the island, but it is definitely worth the hike. Along the way you will want to check out the mountain mahogany and the orchids that are found on the upper slopes. Down below you will no doubt enjoy some of the other flora and fauna, such as the mango trees, tree frogs, and over sixty species of birds that have made Saba their home. If you're not up to anything so strenuous, the tide pools at Flatpoint offer a much shorter hike, as they are part walk, part climb, while still giving you sensational views of the Caribbean and remarkable marine life to see. Click here for further hiking inspiration.
Saba is a great example of why yachting vacations are so ideal! With only a few dozen anchorages and a vigilant conservation group, Saba is not willing to be overrun with cruise ships full of been-there-done that types. Saba is for those who value quality over quantity and peaceful tranquility over loud parties. Your charter yacht will already have you seeking the exceptional and distinct things in life. So ask the captain to take you to Saba! It delivers both.
St. Kitts and Nevis
This two-island nation is the smallest sovereign state in the Americas. It has been independent from the United Kingdom since 1983. The islands are separated by a 2 mile (3.2 kilometer) wide channel (at its narrowest) called The Narrows. Basseterre is the capital and is located on the island of St. Kitts. Central peaks in the islands' interiors are covered with tropical rainforests, while along the coastline there are the requisite gorgeous Caribbean sand beaches and turquoise blue waters.
The pre-Columbian names for these Leeward Islands mean "fertile land", St. Kitts, and "land of beautiful waters", Nevis. Having been formed from rich, volcanic soil, the sugar cane plantations thrived in these islands. They were eventually settled by both English and French settlers, so they served as a European base of expansion into other areas of the Caribbean. The popularity of cricket in the Leewards still belies the stronghold of British influence in the area; particularly these two Leeward Islands, as this is the smallest nation ever to host a World Cup event, Cricket 2007!
St. Kitts. And Nevis abound with attractions. Brimstone Hill Fortress National Park located on St. Kitts is a UNESCO World Heritage Site that is worth the visit, although you may want to catch a taxi to get up to the fort unless you are ready for a real hike. To enjoy a three hour tour around the beautiful island of St. Kitts you can ride the St. Kitts Scenic Railway; it will take you on a 30 mile circle of the island. If you are looking for a great beach, Pinney's is considered the best beach on Nevis. Pinney's offers four miles of golden sand and is open 24 hours a day. Your fully crewed yacht charter will no doubt offer a nice assortment of water sports, but if you are looking for some of the more unusual ones such as kiteboarding and flyboarding, St. Kitts has you covered. There's much more just waiting to be discovered on St. Kitts and Nevis!
For those coming by boat, this little nation welcomes yachties and encourages them to stay awhile. Port Zante offers a nice marina for anchorage and Basseterre is less than a mile away. There are some highly recommended places to eat along the way which include: Sweet Canes in Port Zante. It is said that they have an "ambitious" menu in that they serve very fresh seafood, roast beef, lasagna, burgers, and more. They also provide excellent service at a moderate price. If you'd like to try what the locals eat, go to El Fredo's Restaurant and Bar in Basseterre. Here they serve fried or steamed snapper, stewed conch, jerk chicken, pigtail soup, and more. There is a reggae atmosphere and prices are moderate. If you are looking for a good drink, there are several great bars with a Caribbean vibe. One highly recommended is Rum Barrel in Basseterre. Here you might catch a bartending competition, but even if you don't, you'll be able to choose from a very wide variety of rum laden drinks. Friars Bay also offers a popular place to find a Caribbean drink. Shipwreck Beach Bar & Grill has a very open, laidback atmosphere. Here you can order something like a "Pirate's Punch" or a "Kittitian Snafu", and enjoy drinking it while taking in the ocean waves.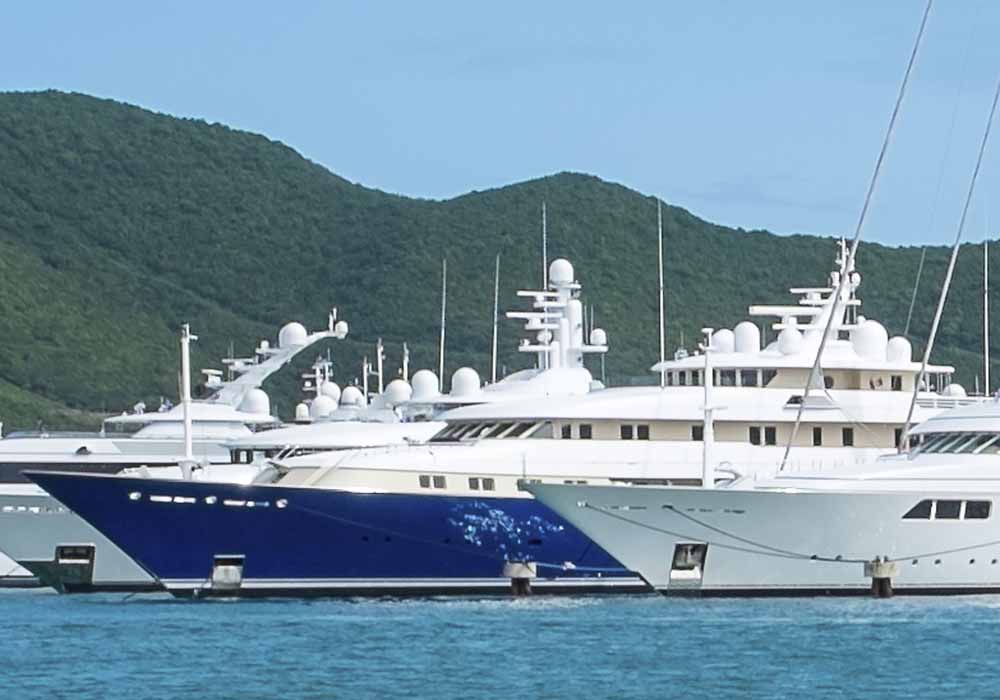 Find Your Perfect Yacht for a Charter in the Leeward Islands
Select a yacht type and your budget below to see a variety of the charter yachts that we have in our online database that may interest you. While we strive to keep a nice selection of yachts in our database for you to view, we do not have every available yacht online. There are many more yachts available to you by contacting one of our specialists.
Ready to learn more about a Leeward charter?
Whether you've already chosen a yacht of interest or are just drowned with questions about the Leewards, we can help!. Free unbiased advice and to talk about your itinerary ideas!
Contact a specialist - available 7 days a week.

Charter costs and options:
Have general questions about a charter in the Leewards? We have answers for you.
What are all the costs involved in a charter?

Additional Resources:
Some websites on the web that may be useful for additional information about the Leewards.
Visit the local St. Kitts home page
Visit a local Anguilla home page


How we can help:
We are here to answer any question, no matter how large or small they may be. Our experience is available to you 7 days a week at no cost or obligation to you.
Contact us by phone or email.