The largest choice of crewed Bahamas yachts?
YES, with our relationships built over decades we truly do have access to every crewed private charter yacht based in, or visiting, every part of the Bahamas.
Proven experience you can trust?
YES, we have been helping clients plan fantastic crewed yacht charters in the Bahamas for over 20 years!
From the moment you contact us, you will be helped by an experienced and proven representative who will take the time to understand your unique needs and preferences for your vacation ideas for the Bahamas. Upgrade to the extraordinary with our exceptional personal service.
Large yachts in the Bahamas
Smaller yachts in the Bahamas
Bahamas client reviews
How we can help you
Contact us now
The countless islands of the Bahamas are truly unique in that while they are just a short distance from the U.S. mainland, you'll feel like you have travelled a whole world away while exploring each unique island. A yachting adventure on a fully crewed private yacht is the ultimate luxury experience in the Bahamas. Whether you're planning a romantic getaway, a family vacation, a celebration, or just want to get away and be warm!, a yacht charter in the Bahamas can be an amazing option.
A Bahamas Yacht Charter - Where to start from.
You have come to the right place to learn about options to consider on a private yacht charter in the Bahamas, what type of yacht might work best, what's involved in choosing and booking a private yachts, and how unique your Bahamas charter can be.
Most often our clients arrange to start their charter in Nassau, it's easy to get to by air and the distances from Nassau to the most popular charter destinations like the Exumas are reasonable. With The Bahamas being so close to the U.S. mainland, as it's only 55 miles from the Florida coast to Grand Bahamas, many Florida based yachts make themselves available for Bahamas yacht charters as well ensuring a very wide selection for guests to choose from.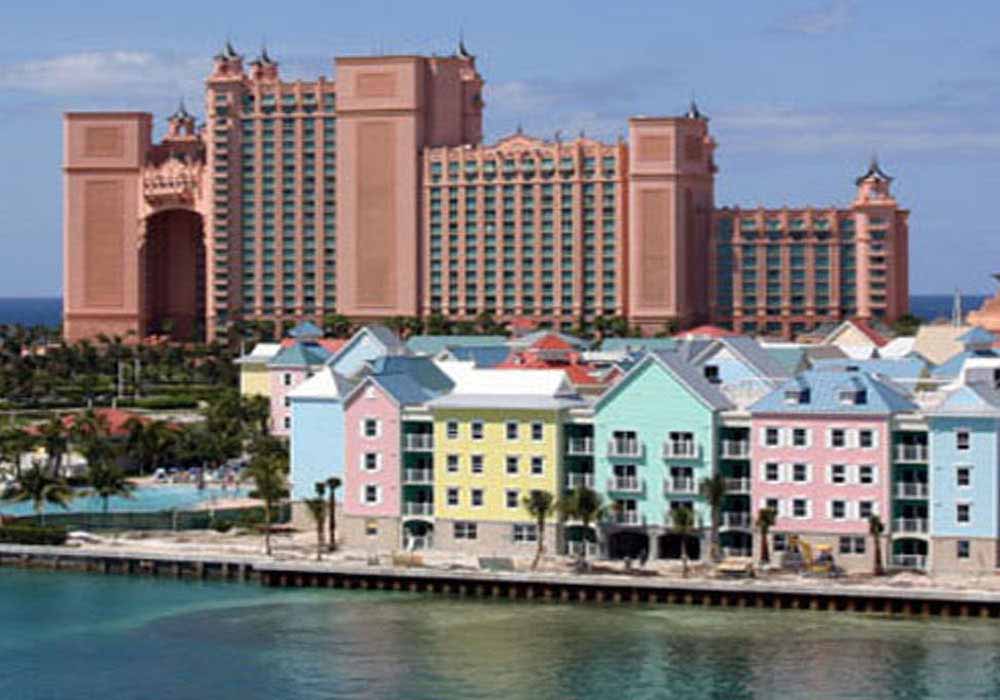 Nassau, the capital of the Bahamas.
Nassau is the quintessential Bahamas hot spot! The town of Nassau is centrally located on New Providence Island with a large International airport and major resorts. Many Bahamas charters start here for its convenience to both the Exumas and Eleuthera. Eleuthera is a Bahamian island bordering the Atlantic to the east, and it is a dream Bahamas destination. The sand is pink and the houses are painted in picture perfect bright colors. Eleuthera is warm and inviting, and one can start a vacation there or ideally start in Nassau.
Nassau, the Bahamas captial.
Atlantis, Paradise Island
Eleuthera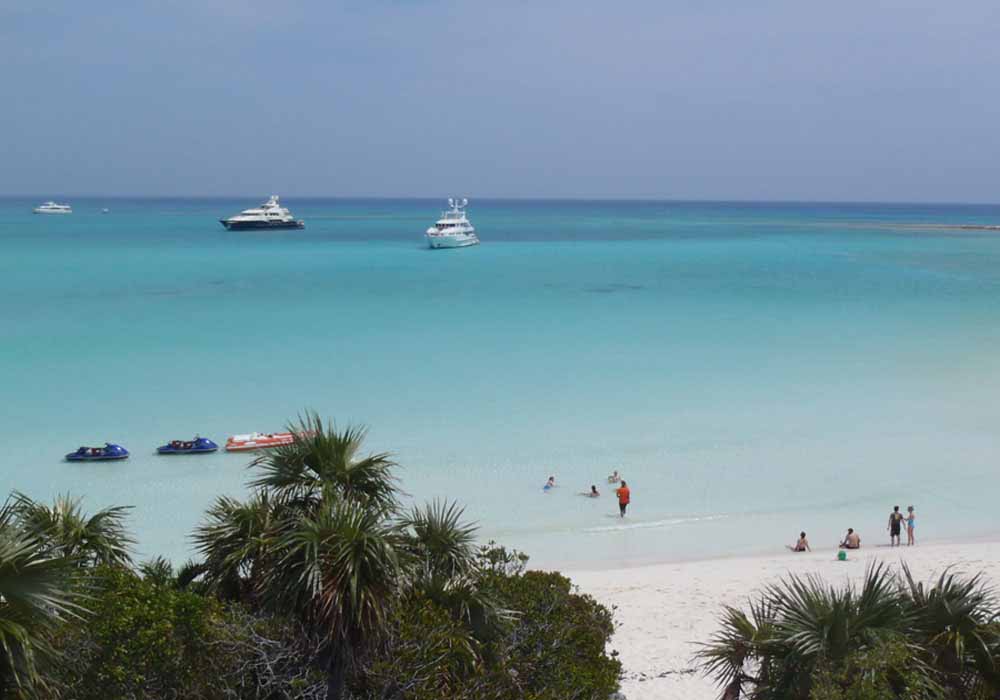 The islands of the Exumas are picture book perfect in every way and one of the most popular destinations for Bahamas yacht charters, with a typical boarding in Nassau. The beaches are beautiful, the area is secluded, and the natural wildlife is exotic and plentiful. The Exuma Land and Sea Park is part of what allows this part of the Bahamas to remain so perfect. Further south would be the Turks and Caicos which are not common for bahamas charters with few yachts based there, if any.
Exuma Land and Sea park
Bimini
Turks and Caicos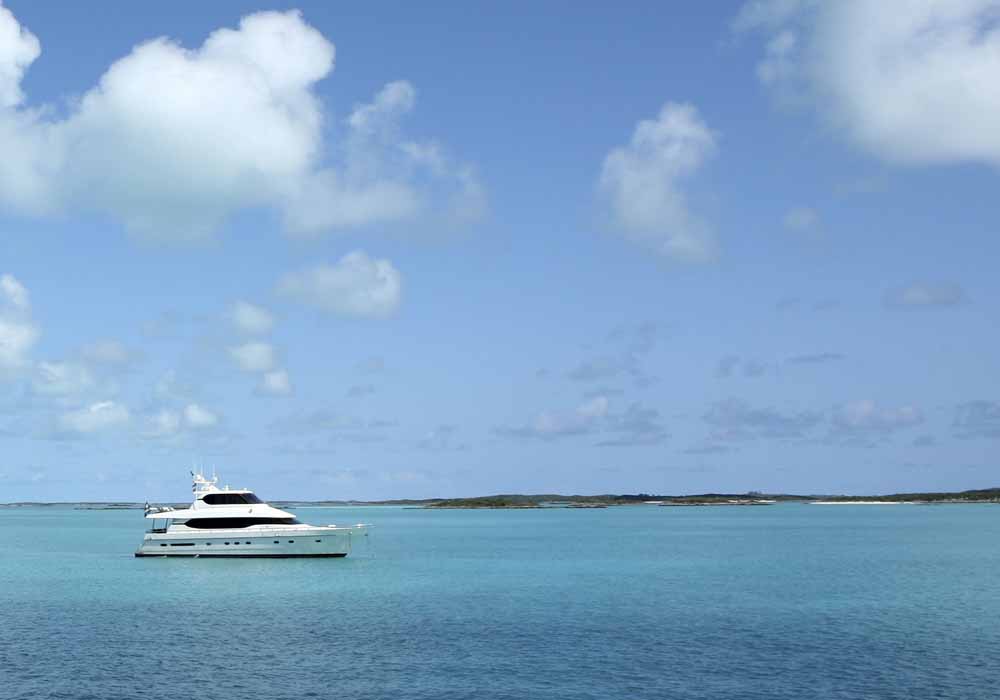 The Abacos Islands are amoungst the more Northern part of the Bahamas and are a much less travelled Bahamas yacht charter destination. When you leave the quiet comfort of your charter yacht, you will be pleasantly surprised to find the warm atmosphere of the islands itself. There are smaller cays to the east and north such as Treasure Cay, Man O'War, Green Turtle, and Elbow Cay to name a few - who could resist names such as these? The Abacos, while not as popular a Bahamas yacht destination, can be an option. Freeport and Grand Bahama are much more popular for land based vacations than charters.
Abacos charters
Northern Abacos
Freeport
Grand Bahamas
Browse different types of Bahamas Charter Yachts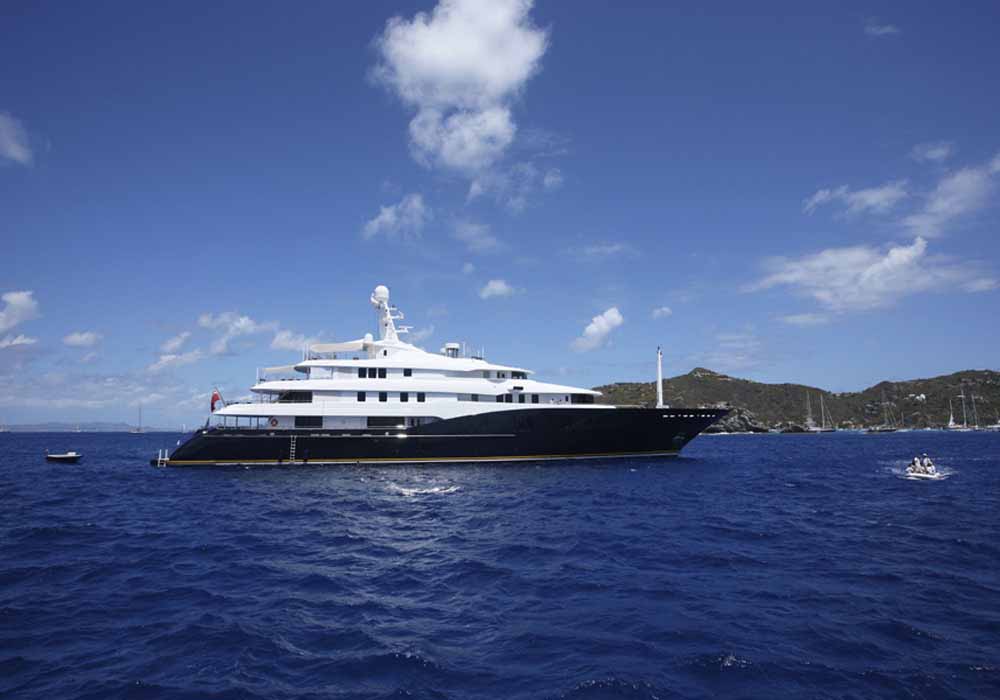 Mega Yachts, Super yachts of all sizes. These Luxury yachts offer excellent vacations, with the maximum space for guests both inside and outside. Opt for a high level of service, lavish Luxury, classic design, or ultra modern. The choice is yours! See some yachts:-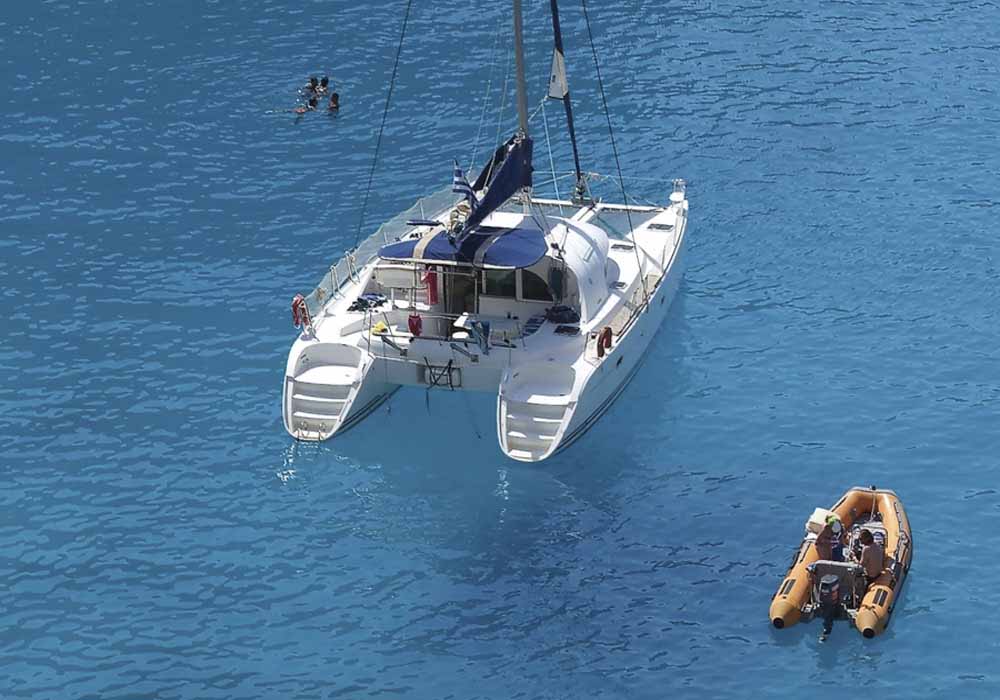 Catamaran charters here are limited in choice of yacht. Catamarans have decks large enough to deliver ample outdoor living for charter guests and are suited to the shallow water but few catamarans base here.See some yachts:-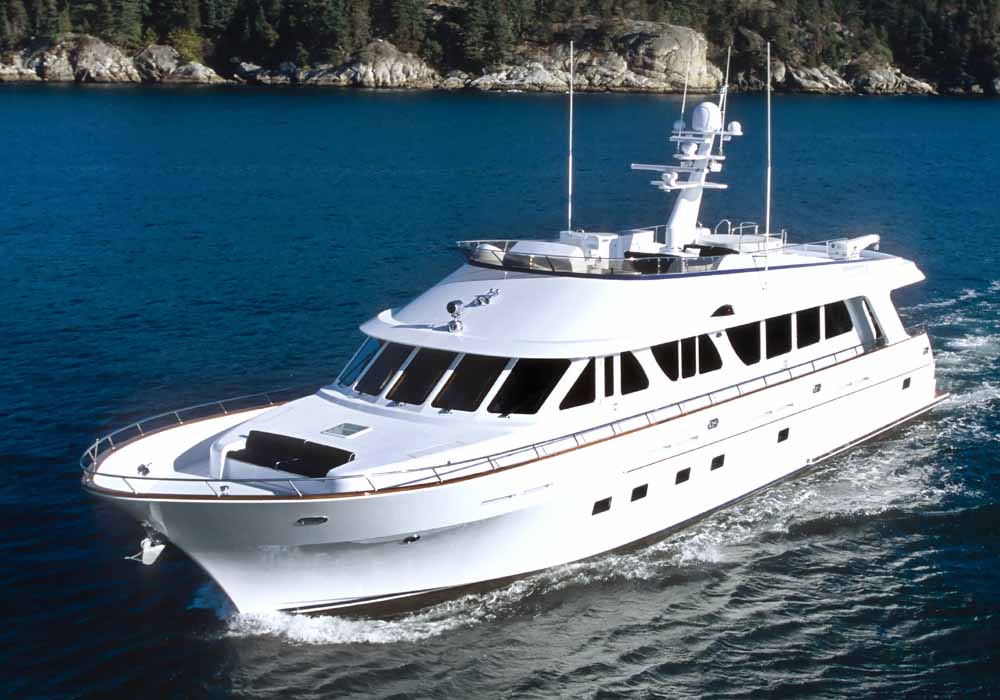 Experience luxury for smaller groups or budgets. Smaller than Mega Yachts, Motor Yachts deliver great charter vacations. Smaller size, there is typically greater selection.See some yachts:-
---
Be Confident Booking Your Bahamas Yacht charter.
When planning a vacation of this magnitude confidence is of the utmost importance. You need to feel confident in the people you are working with, so that you can relax and enjoy your vacation and the time leading up to it. We encourage clients to call us and benefit from our decades of booking Bahamas yacht charters for clients on yachts large and small. You'll speak to a experienced authority on fully crewed Bahamas yacht charters, and there is no obligation on your end. Best of all, our services are free to you.
Will it be custom planned?
Yes, like all of the crewed charters we book, will be custom planned just for you! You will visit the islands you want to visit, when you want to visit them, and stay as long as you wish! Your captain will map out an itinerary to suit you based on your preferences, but remember, it's flexible! Interested in seeing a sample cruise itinerary?
Email or Call Now
- Free unbiased advice.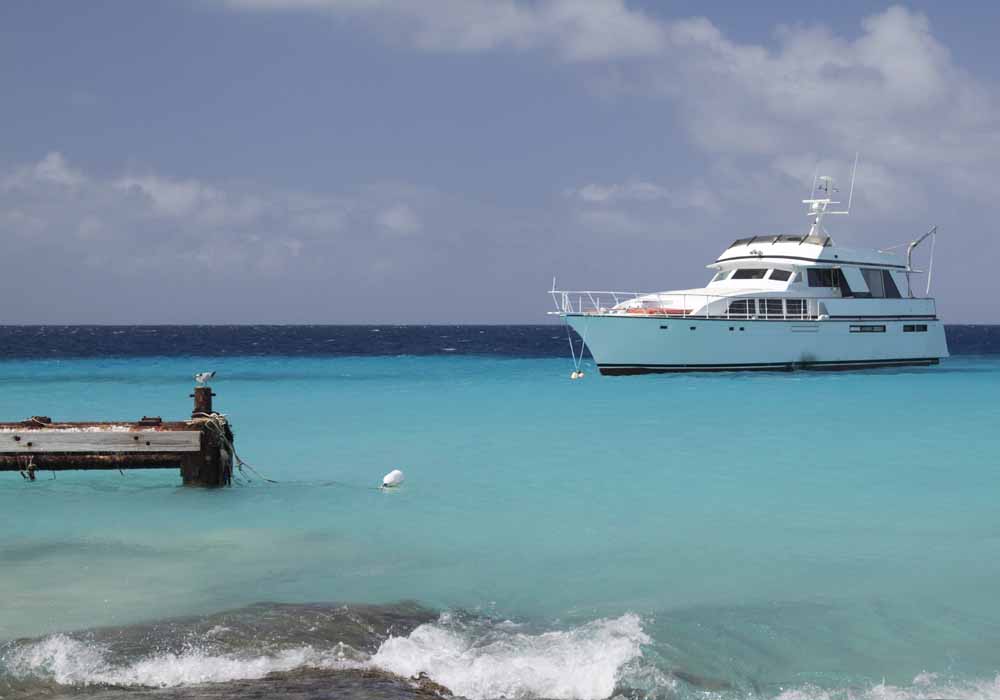 Browse some Featured Charter Yachts in the Bahamas
---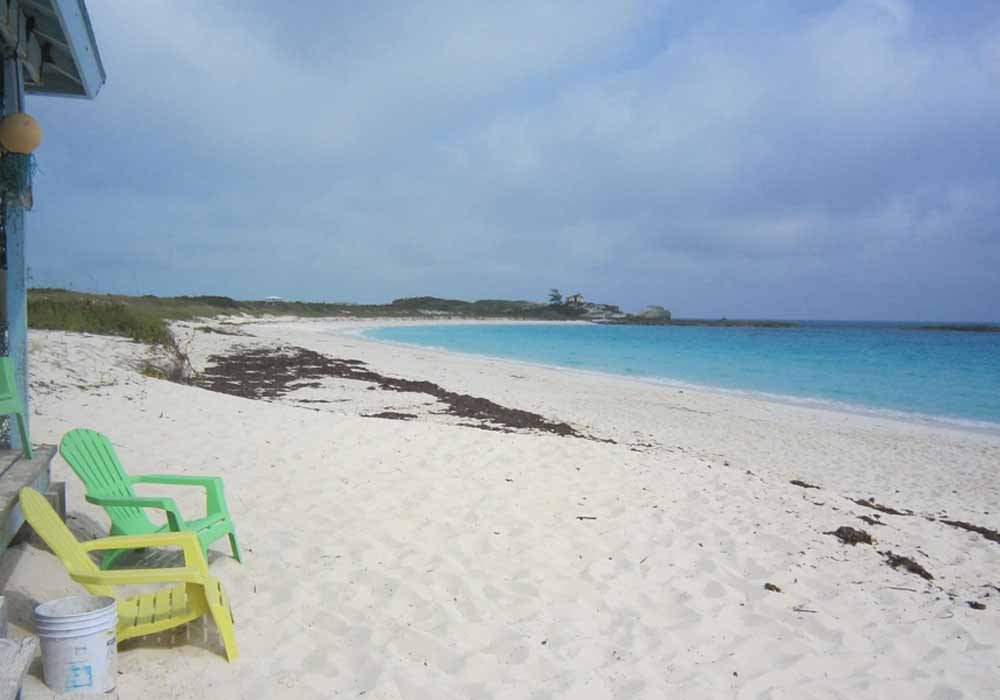 When to Charter in The Bahamas.
There are but a few variations to The Bahamas being a year-round yachting destination. As these islands share weather trends with southern Florida, winters are much warmer than most of the United States; however there can be an occasional cool down from time to time. The summers have a much more stable weather pattern. The waters are calm and the days are hot, with an average temperature of 85 degrees. To get a feel for what the weather looks like from month to month, check out Bahamas weather.
Client Reviews from Bahamas Charters.
The Bahamas is an incredible place to charter a yacht. There is something for everyone; from the exciting nightlife of Atlantis to the beautiful, serene reefs, from swimming with dolphins at Paradise Island to the tranquility of walking along the beach of a desert island. To find out more about what it's like to charter a yacht in The Bahamas, see what our clients have had to say here: Bahamas charter reviews.

Charter costs and options:
Have general questions about Bahamas yacht charters? We have answers for you.
What to do on a Bahamas charter?
What are all the costs involved in a Bahamas charter?
How to choose the right Bahamas yacht?

Additional Bahamas Resources:
Some websites on the web that may be useful for additional information about the Bahamas.
Official site of the Bahamas.
The Bahamas page on Wikipedia.


How we can help: