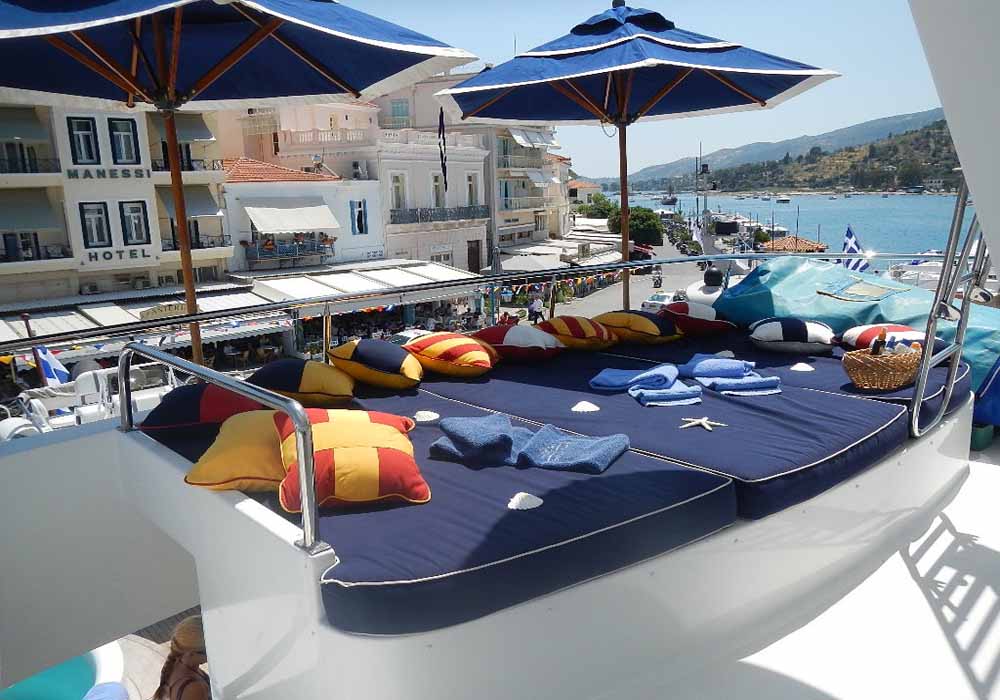 Don't Forget the Mainland Greek coast
On the coast of the mainland you can see things like the Acropolis in Athens or the port of Piraeus. Sail down to Crete and visit the dig at Mochlos or see the ruins of Knossos. You will see how beautifully the past and the present have merged in this timeless land. If you are even remotely interested in archaeology then a trip to Greece is something that you simply have to take! There are many active archaeological digs underway and a huge array of museums to explore, so this is quite possibly the perfect high-end vacation for you.
Exploring Greece From The Water
If you, like many others, have realized that Greece is one of the countries where its coastal locations are sometimes easier to get to from the water, you have probably discovered that chartering a yacht in Greece will make your vacation easier! It is the perfect way to see an amazingly beautiful land. There are well over a thousand islands in Greece, with just a fraction of these being inhabited. When you first experience the coast and islands, what will first strike you is how different each is from the next.
Choose from the Ionian Islands or the Aegean yacht charter cruising grounds of the Saronic Islands, the Cyclades, the Dodencanese, and the Sporades.
The ideal yacht charter time in the Aegean Islands is in early summer to avoid the Meltemi, a strong wind that can spontaneously blow for hours or days! You will become immersed in the culture and daily life in the small port villages that are the center of activities on many of the Greek islands. The entire region is steeped in history, and a truly unparalleled cruising ground for your Greek yacht charter.
You will become immersed in the culture and daily life in the small port villages that are the center of activities on many of the Greek islands. The entire region is steeped in history, which makes for a compelling vacation experience.
Contact Us Now
- Free unbiased advice.
Browse different types of Charter Yachts in Greece.
---
Sample Charter Yachts in the Greece
---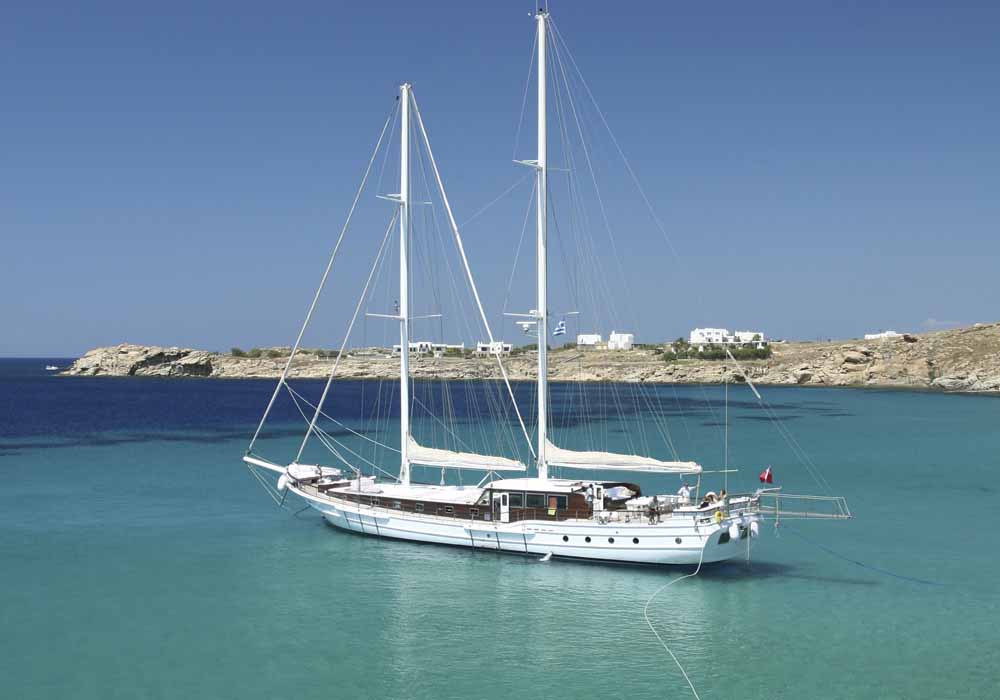 Be Confident Your Choice of Greek Charter Yacht.
We know clients need to be confident in their yacht charter planning so we encourage clients to call us and benefit from the experience we've been building for years. You'll speak to an experienced specialist about a charter in Greece without any obligation.
How To Know Where To Cruise?
We can help you charter the perfect luxury yacht for touring around the islands. From determining what size boat you want, to planning out your menu for onboard, we are the experts in putting together the perfect vacation. Our charter specialists are seasoned and will make your yacht charter planning extremely relaxing and pleasurable. With our assistance and the captain of your charter yacht, we can help you identify which activities you would be interested in while onboard so that you will have a truly unique experience. The captain will plan an outline of your charter for you, and based on what you like or dislike, it can be changed along the way.
Our services are available to you at no additional cost. Be sure to test our expertise in planning a holiday that exceeds your expectations! Read our client reviews where people have put their private yacht charter experiences into words.
,
Ready to learn more about private yacht charters in Greece?
We have helped clients book many private crewed charters in the Greek Isles. Our specialists attend charter yacht shows in the Mediterrenean and have been to many of the popular destinations in Greece. With proven partners located in Greece, we have access to every fully crewed yacht available for charters there.
Contact a specialist - available 7 days a week.

Yacht Charter costs and options:
Have general questions about yacht charter in Greece? We have answers for you.
What to do on a yacht charter?
What are all the costs involved in a yacht charter?

Additional Greece Resources:
Some websites on the web that may be useful for additional information about Greece.
Wikipedia's page about the Greek Islands.

How we can help:
We are here to answer any question, no matter how large or small it may be. Our experience is available to you 7 days a week at no cost or obligation to you.
Contact us by phone or email.