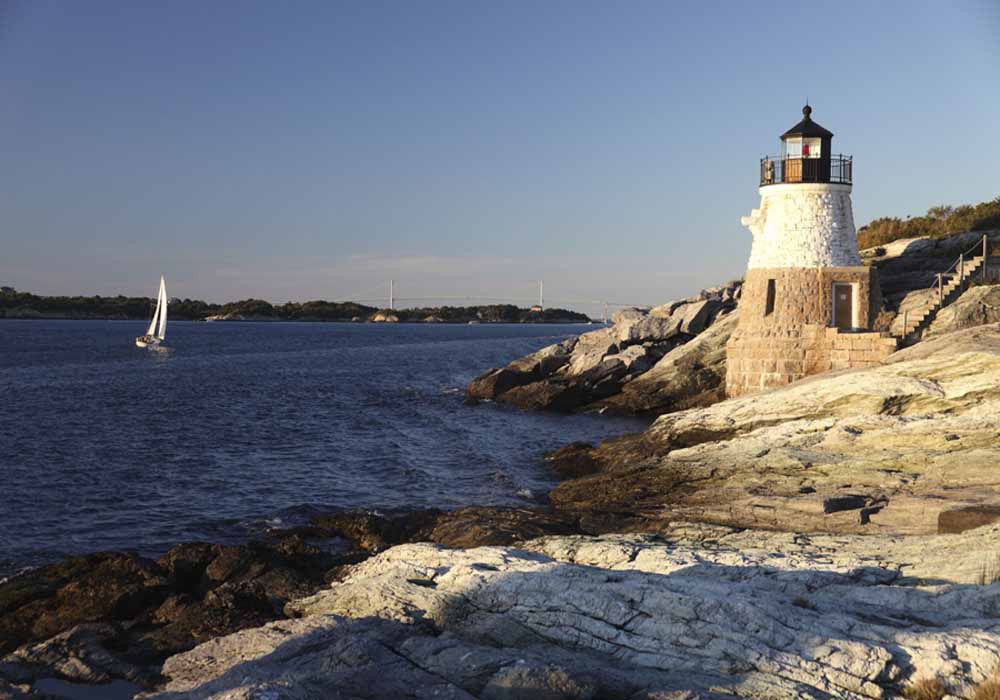 Maine to Connecticut
From rugged Maine to quaint Connecticut (touching New Hampshire, Massachusetts, and Rhode Island in between), everyone on board will enjoy the views and beautiful backdrops. Even the short distance from Newport, RI to Martha's Vineyard and Nantucket provides you with a quintessential New England charter experience. Read our post about New England. >
The romantic ambience of glacier-carved harbors, seafaring history, cobblestoned towns, and countless islands make New England destinations some of the most interesting and rewarding yacht charter cruises in the world. We also include New York's Long Island Sound in our New England category. A popular route is from Newport, RI, to Sag Harbor in the Hamptons. Then use the Long Island Railroad to get to Manhattan!
Motor yachts, mega yachts, and sailing yachts are all available to charter in New England. The best season is arguably summer; although locals may tell you that autumn is better with its cooler temperatures and smaller crowds. Our specialists are New England experts, one of them having cruised this area for many years herself. If you want a truly experienced person helping you plan your vacation, you have come to the right place!
3000 Miles of Coastline
With coastline from the Bay of Fundy to New York City, a yacht charter in New England can be carved from this coastline just for you, whatever your needs and interests. You can't see it all thou in one trip however fast your charter yacht may be! We can help you plan where would be best for your vacation based on your likes and dislikes.
This is the ultimate way to explore the beautiful coastline of New England. Extremely rich in maritime history, New England yacht charters offer a unique yachting experience during the summer months from May to September.
Choose from such destinations as Martha's Vineyard, Bar Harbor, Camden, Boothbay, Nantucket and Newport. For the true history seekers, a yacht charter based around Boston and Cape Cod will make you wish for a longer cruise on your charter yacht. you will be entering harbours you have read about in history books about the settlers and america's path to independance from Great Britain.
Want to be part of the "in" crowd and be seen? The twin forks of Long Island beckon your charter yacht to stop at Sag Harbor or Shelter island. Ashore, "The Hamptons" are merely minutes away by taxi and the south shore beaches are the best around.
Connecticut brings its own destinations such as Mystic and Essex, perhaps visited on your way to New York City. Floating under the Brooklyn Bridge to cruise by the Statue of Liberty on your own crewed charter yacht is an experience to be savored. Explore the Mansions of Newport from the "golden age" or the uniqueness of Martha's Vineyard on your charter - it can be busy and quite all at the same time.
Two Samples Of Charter Cruises in New England
ONE- Boston to Maine
Easy travel to Boston allows you flexibility in arrival. On the first day you could meet your charter yacht downtown; or perhaps boarding your luxury yacht charter would be savored better with a view of the USS Constitution?
Day two might find you on a short passage to Marblehead with its narrow streets echoing a seafaring heritage, or perhaps you'd prefer Salem for some witch hunting!
Day three could mix art and fishing with a visit to Gloucester, home of the fishing fleets made famous in The Perfect Storm as well as a budding artist community.
Day four might see your arrival by motor into Portland, Maine, the southern gateway to Casco Bay. Your yacht charter captain will be sure to point you to the best watering holes in Portland's wonderful restored downtown.
Day five could include a short cruise exploring Casco Bay, or a trip across its mouth to Boothbay, where the local "Lobsta" co-op will be your target for the best of Down East shellfish.
Day six might find you in pretty Castine or the better-known Camden Harbor. The center of town is easily walkable, and you're never out of sight from the harbor. Climb Mt. Battie if you're up for a hike!
Day seven would take you to Bangor, to be whisked away at the airport all too soon at the end of a great yacht charter.
This is just one idea. Your interests and needs allow the ideal cruise to be created and modified just for you.
TWO - Cape Cod, Nantucket, Martha's Vineyard and Newport
Arriving in Boston, your motor yacht charter awaits to take you out past the center of this historic city to Provincetown, first landing place of the Pilgrims in 1620.
Day two can be spent exploring Provincetown's vibrant harbor and the nearby coastal towns.
Day three takes you through the narrow Cape Cod Canal into Buzzards Bay and on to Edgartown, Martha's Vineyard.
Day four the charter yacht's launch takes you into town, perhaps to explore the island by bike or merely to browse the abundance of shops along the streets of Edgartown and Vineyard Haven.
Day five sees your charter yacht arrive in Nantucket, rich in whaling history and now a calmer "out island" to be explored by bike. The numerous small galleries display rich local artwork, and the streets are lined with restored captains' houses from whaling times.
Day six you'll want to spend further exploring Nantucket before you depart towards Newport. Perhaps your charter yacht captain will suggest a quiet anchorage for the night off sleepy Cuttyhunk.
Day seven sees you docked in Newport, Rhode Island, where you can tour restored mansions, walk shop-lined wharves, and take in the harbor scene from a dockside restaurant (or consider a detour to Watch Hill) before your car delivers you to Providence Airport.
Contact Us Now
- Free unbiased advice.
Browse different types of Charter Yachts in New England.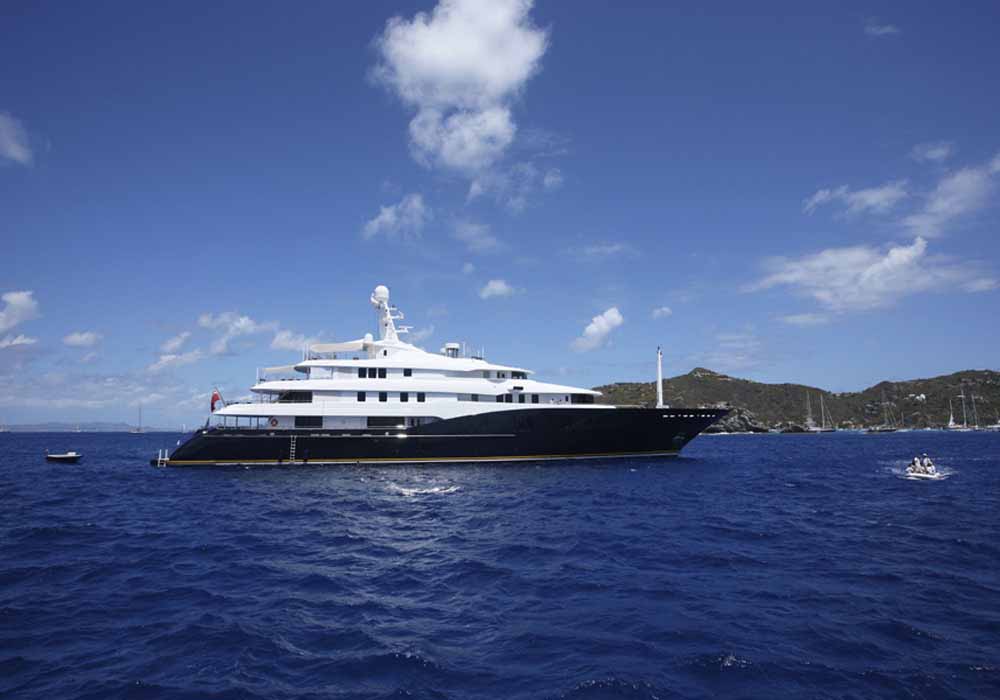 Mega Yachts exploring the history of New England. These yachts offer excellent vacations in Maine, Boston and the islands of Marth's Vineyard and Nantucket. See some yachts:-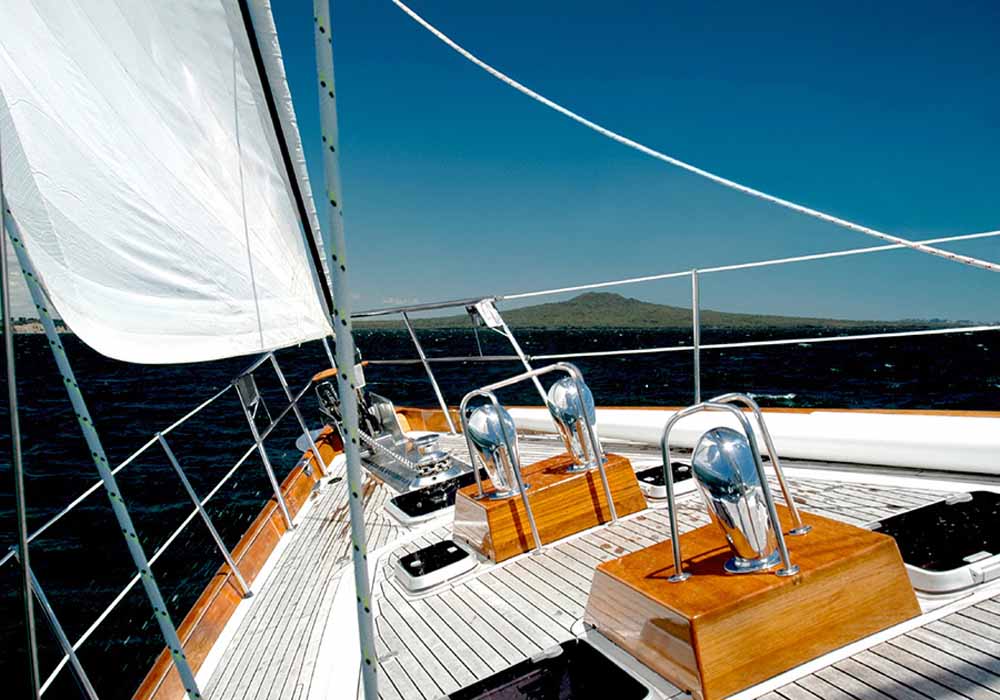 Sailing yachts, a perfect destination for a sailing yacht charter. countless harbors large and small to anchor in and explore. See some yachts:-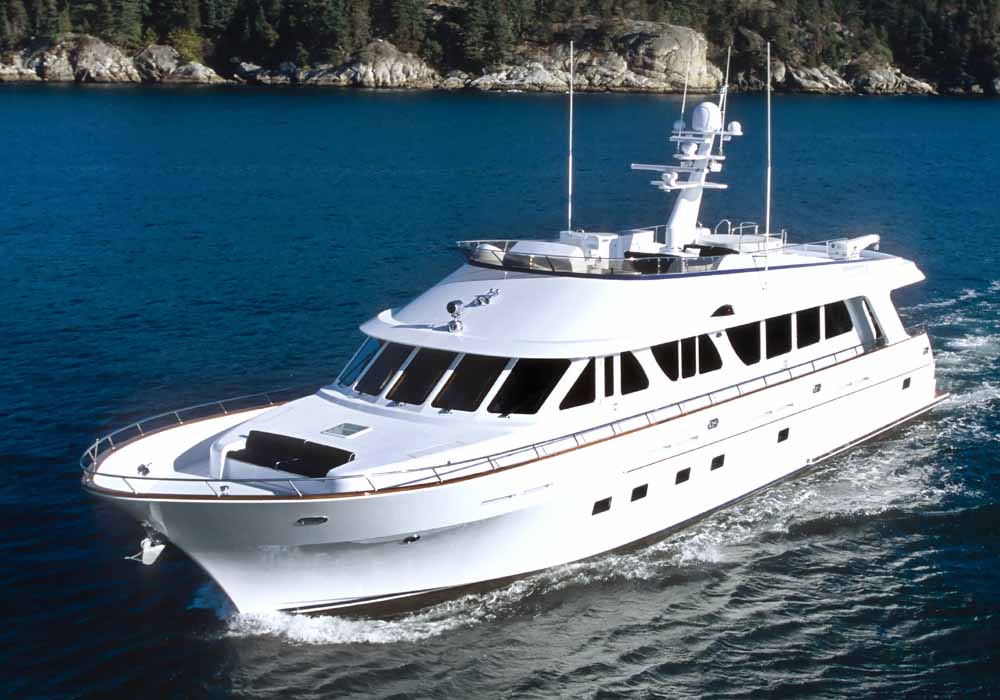 Motor Yachts deliver great charter vacations in New England. Smaller in length, they still provide the ability to see many of the historical harbors. See some yachts:-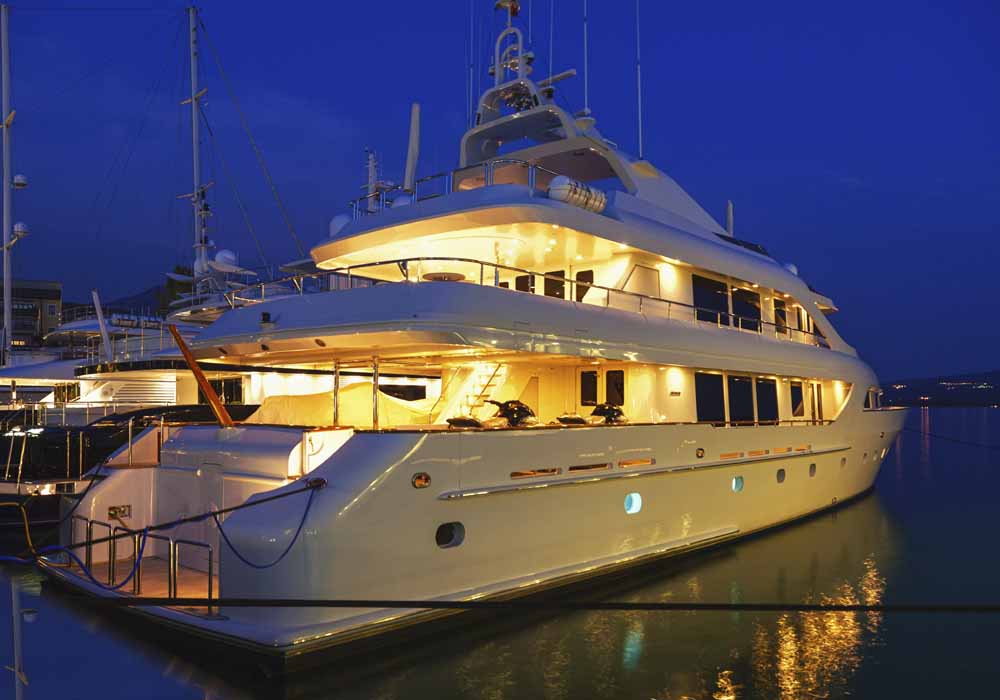 Find Your Perfect Yacht for a Charter in New England
Select a yacht type and your budget below to see charter yachts that we have in our online database. We do not have every available yacht online, many more yachts are available by contacting one of our specialists.
Ready to learn more about New England yacht charters?
We have helped many clients book many private crewed charters in these waters and know them intimately. Our specialists attend charter yacht shows in Newport and the inventory of yachts in the area changes annually. We have access to every fully crewed yacht available for charters there.
Contact a specialist - available 7 days a week.

Yacht Charter costs and options:
Have general questions about yacht charter in New England? We have answers for you.
What to do on a yacht charter?
What are all the costs involved in a yacht charter?

Additional Resources:
Some websites on the web that may be useful for additional information about New England.
A guide to Newport, the base for many yachts.
Wikipedia's page about Martha's Vineyard.

How we can help:
We are here to answer any question, no matter how large or small it may be. Our experience is available to you 7 days a week at no cost or obligation to you.
Contact us by phone or email.