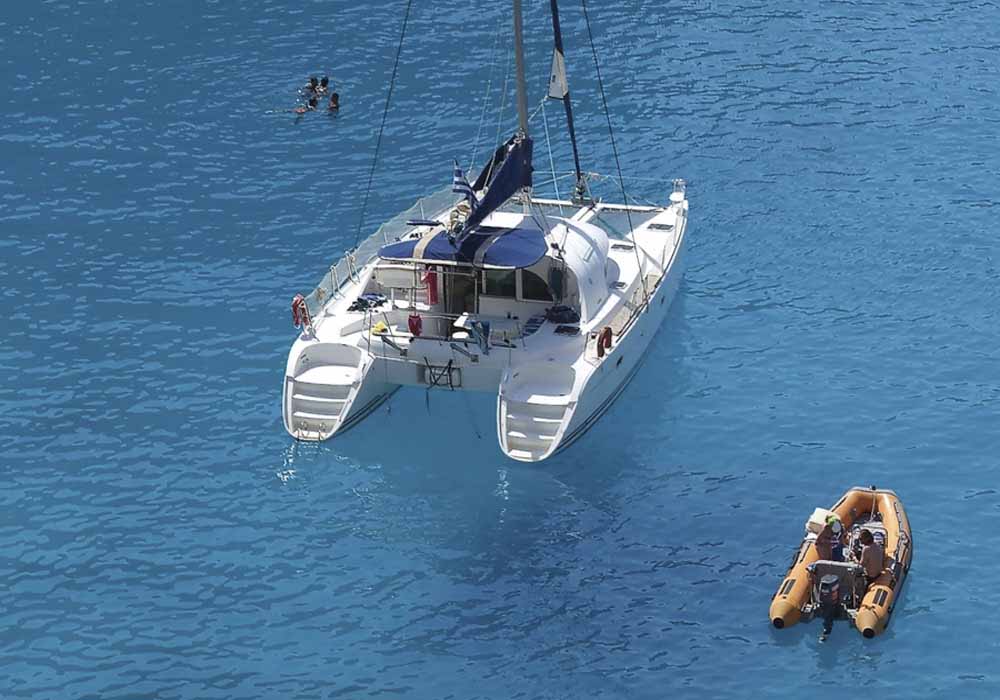 Popular Places To Charter a Catamaran?
The BVI's are by far the most popular place to charter a fully crewed catamaran yacht. Tortola, capital of the B.V.I's, is a frequent starting point, and St. Thomas, in the US Virgin Islands, is the other and has the larger international airport of the two.
Where Else Can You Go On a Catamaran Charter?
The great charter yachts are available in most popular cruising grounds worldwide. While the Caribbean certainly has the widest choice, there are options in Greece, the Riviera, New England, Croatia, Italy, and the South Pacific to name a few. The available choice in Catamarans will vary every year and it would be best to contact one of our specialists for selections that match your needs and location ideas. For more information about:- Catamaran charter destinations
Personal Service On A Catamaran Charter?
These yachts typically have smaller crews just due to size and space, but still can deliver exceptional personal service! Not sure how you would react to such personal service? Read our glowing reviews from clients who have first-hand experience on crewed catamaran charters.
Catamaran charter - Sail or Power?
Traditionally the vast majority of catamarans available for charter have been sailing catamarans. They have proven perfect platforms for fully crewed charters in smaller destinations with many anchorages close to each other like the Caribbean. However in recent years we have seen a growing number of power catamarans become available for charter. These catamarnas have simialr accomodations and benfits to a sailing catamaran but tend to be able to travel further distances.
What is the Most Popular?
Popular charters in the Caribbean for families or couples are clearly on these crewed catamarans. A popular 4-cabin catamaran for example, will have accommodations that typically would be 4 equal cabins, have the space to carry a good selection of amenities, and plenty of space outside sleeping cabins for socializing with friends and family, while still being capable of sailing in comfortable waters. These are also usually all-inclusive in the Virgin Islands. A great choice for larger groups and when all costs for a week are factored, this can be very attractively priced compared to a resort stay.
A trend towards larger catamarans being built has also made the choice of a catamaran an option for clients who may have previously chartered a motor yacht. For comparable price and lengths, these larger catamarans offer increased space to enjoy. They are available as both power and sailing catamarans.
Find The Perfect Crewed Catamaran For Your Charter
Select a destination and your budget below to see crewed catamarans that we have in our online database. We do not have every available catamaran onlin. Many more catamarans can be seen by contacting one of our specialists.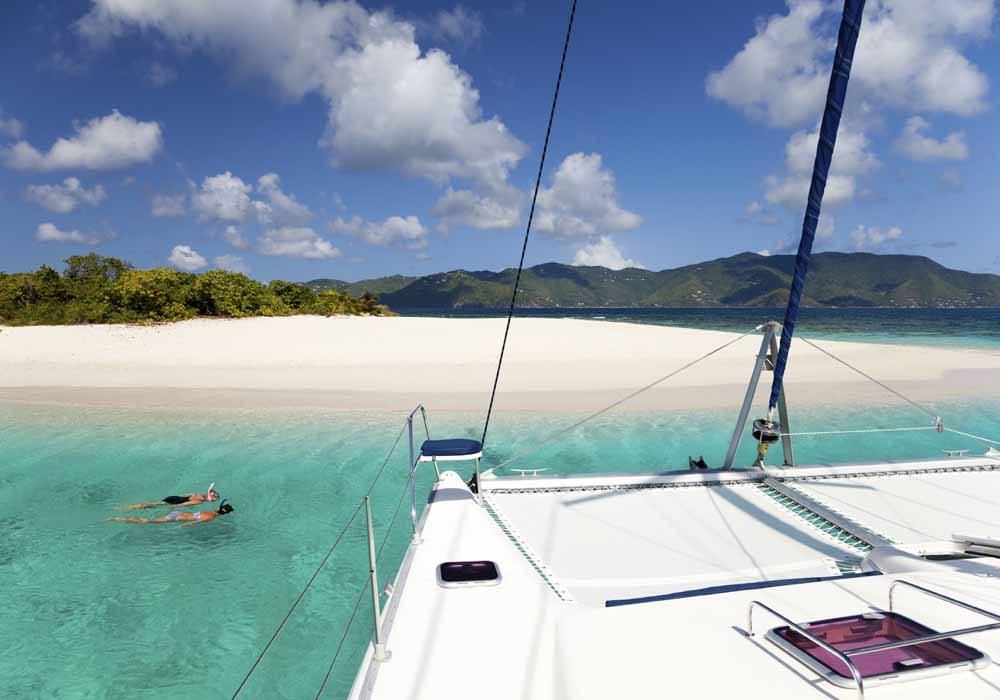 Ready to Learn More About Chartering a Crewed Catamaran?
We are proven specialists in the planning of fully crewed charters on private catamarans.
Contact one of our specialists and benefit from the knowledge base we've been building for years. You'll speak to an authority on catamaran charters without any obligation on your end.
We have been on catamarans, met crews, know the catamaran charter environment, and have access to every fully crewed catamaran available for charters in all popular destinations.
Contact a specialist - available 7 days a week with free, friendly, and expert advice.

Catamaran Costs and Options:
Have more general questions about chartering a Catamaran? We have answers for you.
What to do on a catamaran charter?
What are all the costs involved in chartering a Catamaran?
All inclusive Catamaran charters?

How We Can Help: