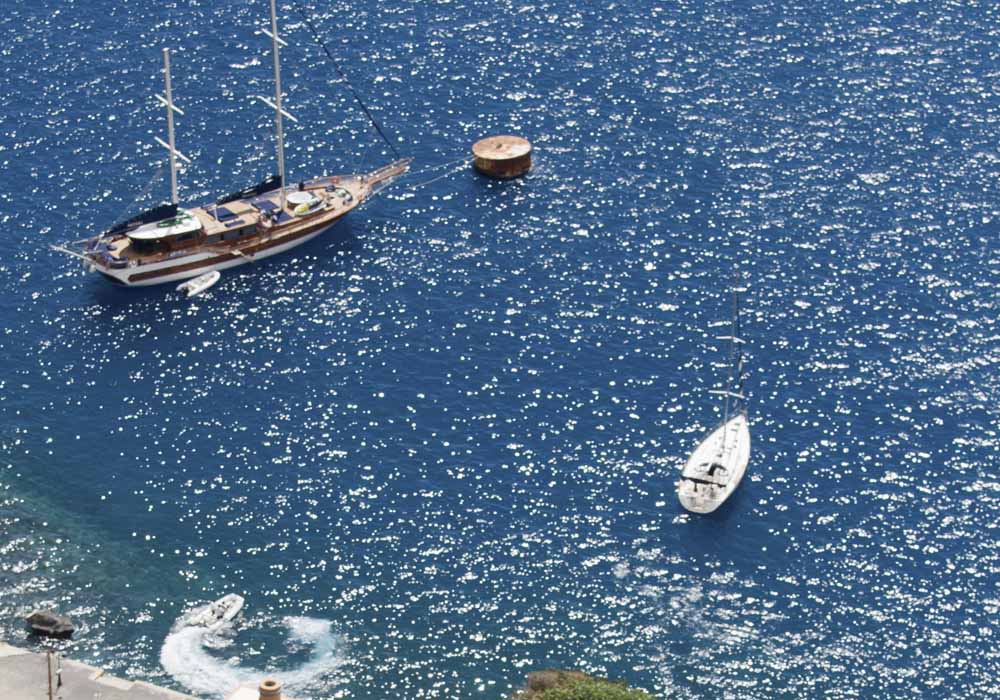 Dubrovnik
You absolutely must see this "Jewel of the Dalmatian Coast." Arriving on a private yacht to Dubrovnik, your first view will be of the Ninth Century walls rising strikingly from the water's edge. The same view had by literally centuries of sailors.
Dubrovnik is one of the best-preserved medieval towns in Europe as it miraculously escaped serious damage in the recent war and any damage it did experience has been carefully repaired. You won't see modern high rises mixed in with ancient walls and buildings here... you'll see it much like travelers have seen it for centuries. Within the ancient fortifications is a labyrinth of alleyways and an impressive Renaissance boulevard called The Stradun. Dubrovnik's walled city is over 1,000 years old and virtually untouched by the modern world. Dubrovnik has been listed as a city-monument on the UNESCO cultural heritage register. A particular sight of interest here is the oldest pharmacy in Europe, located in the Friars Minor Monastery (1317).
Dalmatia: A Surprising Mediterranean Gem
Croatia's coast, which runs along the Adriatic, is part of the Dalmatian region. Known as the Land of a Thousand Islands, this area just begs travelers to charter a private yacht and explore its many islets, cliffs, and reefs. Croatia has a wonderful Mediterranean climate, and each lovely island has its own particular history, typically unspoiled for hundreds of years. Of course we are biased, but book a Croatia yacht charter and see for yourself!
Mljet
The island of Mljet is just off of Dubrovnik, a short trip on your charter yacht. It is a green paradise with a unique environment. As a consequence of the rising sea level, two beautiful salt lakes were created on the island: Veliko and Malo Jezero, which are surrounded by luxurious pine and oak woods. Because of its extraordinary beauty, this part of the island was proclaimed a Croatia national park in 1960.
Korcula
Korcula (pronounced "kor-chew-la") is a Croatian goldmine of monuments dating from its days under Venetian rule. This was the home of famed traveler Marco Polo! Walk in his footsteps and explore the narrow streets and walkways. Though all that remains are his garden and a staircase to the tower, you can pay your respects to his efforts at nearby Saint Peter's Church, which is almost 700 years old.
Wandering on the island, you may notice Korcula's interesting street orientation. Roads were rebuilt in the 13th Century with lanes running west to east in order to block out the northeastern Bora, a cold and powerful wind that at times stirs up the Adriatic Sea. Meanwhile, the gentle Mistral breezes freely move from another direction to air condition the town.
Ship building and stone cutting played vital roles in Korcula's economy for centuries. Pine forests provided the raw materials for ships, and ships provided transportation for Korcula's stone, which was once used in many European palaces. Witness Korcula's heritage come to life in a traditional "Sword" dance that has been performed for more than four centuries.
Bisevo
As you cruise southwest off the Croatia coast, you'll find the island of Bisevo, which is a mere six square kilometers in area. From the deck of your yacht you will see many caves chiseled into the steep coasts. "Modra Spilja" stands out for having entrances both above and below sea level. When the sea is calm along the coast of Croatia, the light rays reflecting off the walls of this cave cast a blue hue on the objects and people inside while those in the water appear to be silver!
Vis
Located north of Bisevo, Vis is known for its calm waters and protected submarine world, rich with sunken ships that have remained hidden for years. Vis is the most westerly of the larger Croatia islands as well as the oldest established town in Dalmatia. In World War II, the island was a major base for British troops stationed in Croatia, and there is a British military cemetery on the island. After 1945, Vis was closed to tourism by the Yugoslav army and only reopened when Croatia declared its independence in 1990.
Krka National Park
The Krka National Park is another area of outstanding natural beauty in Croatia. The interconnected lakes and waterfalls are best appreciated on short boat tours or walks over the many bridges and footpaths. The Franciscan monastery of Visovac, located in the middle of one of the lakes, brings peace and serenity to all who visit.
Trogir
Trogir is a wonderful old city surrounded by the sea, covered with stone streets and unique white buildings. Old Trogir is on the UNESCO cultural heritage register; a purposeful bridge connects coastal Croatian Trogir with its other half on the Island Ciovo. From the charter yacht, look out to see the old town's protective walls as well as the southern shore's beautiful palms. Main Trogir attractions include: Master Radovan, Kamerlengo and St. Marco Castle, North and South City Door, St. Nicholas Tower, Cipiko Palace, and the Cathedral in city square.
Wander narrow streets among the ancient houses of old town, each with fascinating architectural details. Stone walls and intricate courtyards hide some from view. For contrast, you can stroll along Island Ciovo's "Riva," which is considered to be Trogir's beach and is where medieval nobles built their villas.
Kornati National Park
You won't regret stopping in Kornati National Park, which includes a large part of the Kornati archipelago and covers 218 square kilometers of breathtaking islets, reefs, and 89 different islands! Kornati's best feature is the impressive contrast between barren, desert-like land and an incredibly rich underwater world. The magnificent scenery, both above and below the sea, are best viewed from the decks of a crewed charter yacht.
Contact Us Now
- Free unbiased advice.
Browse different types of Charter Yachts in Croatia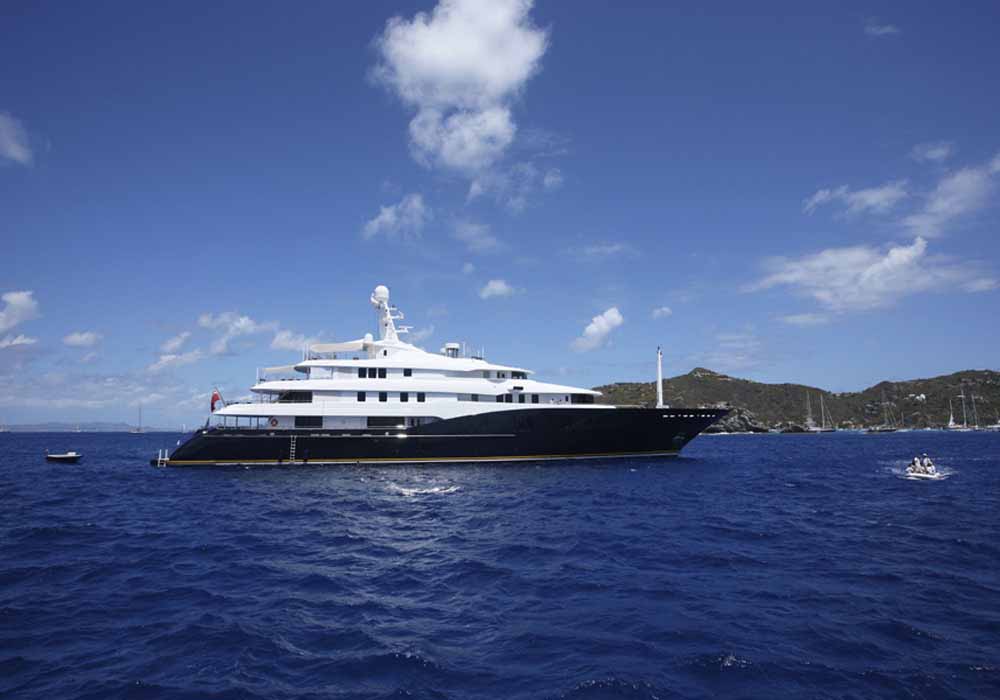 Mega Yachts and all sizes of Motor yachts. These yachts are excellent choices in Croatia. Opt for fast nimble yachts, high-end Luxury yachts, or anything in-between. See some yachts:-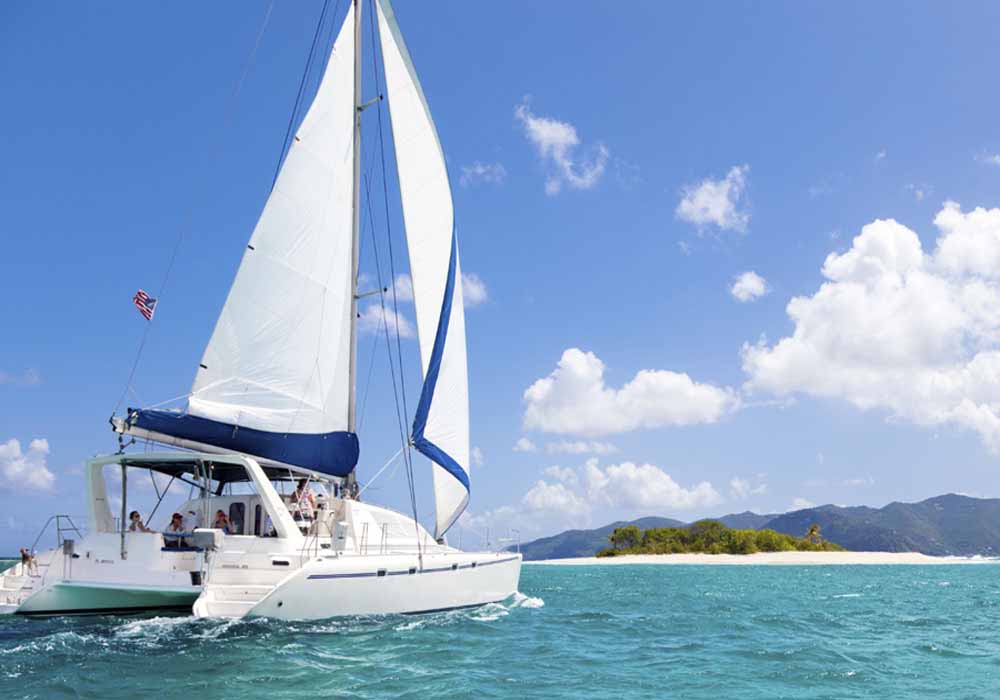 Catamaran yacht charters in Croatia will have limited choices. Catamarans can typically acomodate between 6 and 10 guests. See some yachts:-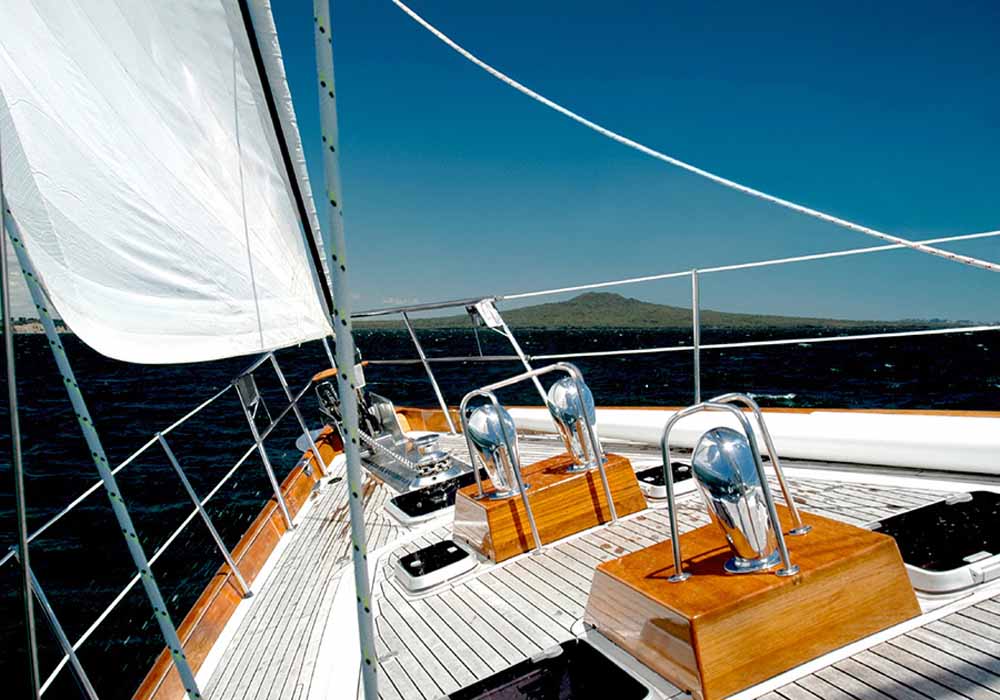 Sailing here is popular. The smaller yachts will limit the distance that can be travelled, but don't rule out the modern Motor Sailors (Gulets). See some yachts:-
---
Sample Yachts for Charter on the coast of Croatia
---
Ready to learn more about private yacht charters in Croatia?
We can help, it's a region of the world which is becoming more and more popular to explore by private charter yacht.
Contact a specialist - available 7 days a week.

Yacht Charter costs and options:
Have general questions about yacht charter in General? We have answers for you.
What to do on a yacht charter?
What are all the costs involved in a yacht charter?

Additional Croatia Resources:
Some websites that may be useful for additional information about Croatia can be found here:
Lonely Planet's Croatian Guide.
Wikipedia's page about Croatia.

How we can help:
We are here to answer any question, no matter how large or small it may be. Our experience is available to you 7 days a week at no cost or obligation to you.
Contact us by phone or email.