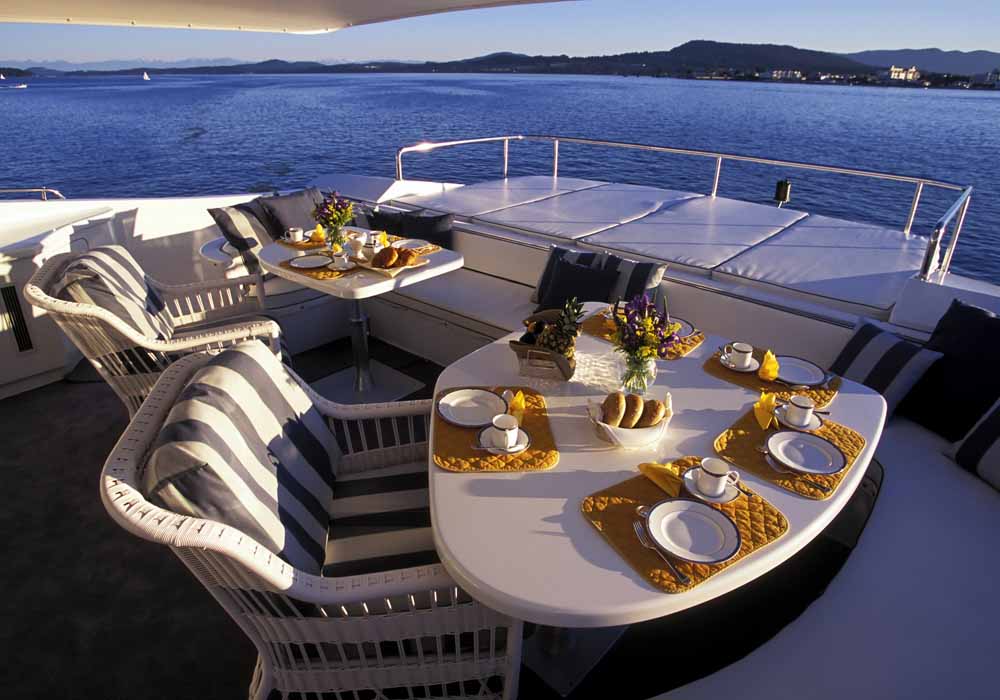 Can Rates Be "All Inclusive"?
Some yachts, typically smaller sailing yachts or crewed catamarans in the Caribbean, are priced using "All Inclusive" rates. This is also called "Caribbean Terms" based on its most common usage in that location. These all inclusive prices are rarely seen outside the Caribbean. The fixed nature of that location allows some yachts to predict the running costs of a vacation and the prices vary typically by season and the number of guests.
For yachts using this type of pricing, the basic charter fee includes all food, beverages, and fuel. Selections of wine and liquor vary by yacht but may be requested and included in the rate. Your specialist will communicate these differences when quoting the rate for any yacht.
See also our All Inclusive rates page for more information.
What About Crew?
We only deal with bookings for charter yachts which are fully crewed, the crew having been hired and selected by the yacht owner. The number of crew varies according to yacht size and amenities. The majority of yachts' prices fluctuate based on different dates and locations. Prices are defined by the owner and can change at any time prior to a finalized contract. Our charter specialist will explain the different rates so you can make the best choice to suit your time, budget, and stateroom needs.
Questions About Prices?
It's a common question for our specialists - "How much does a yacht charter cost". As you can tell on the brief outline above about luxury yacht charter prices it's a complicated answer - one which our specialists will make simple for you.
Our client services are available to you at no additional costs. We are happy to discuss details, expected charter rates, and any additional costs with you at any time without obligation.