Day One:
Board the charter yacht at Grand Abaco Beach Resort and its Boat Harbour Marina at Marsh Harbour. From the US, you can fly directly to Marsh Harbour. Once you've landed, it won't be hard finding the marina, and your yacht's crew will meet your plane. Welcome aboard!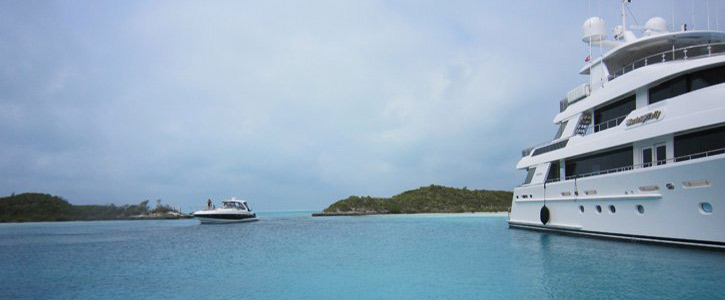 Day Two:
Sail to Guana Cay, about eight miles from Marsh Harbour. Here you can explore the settlement that British Loyalists initially built, or you can look for Kidd's Cove, named for the pirate! Visit the five mile beach on Guana Cay and the bluffs that overlook the reef. The barrier reef is healthy and colorful, and the land itself boasts some magnificent virgin forest that is home to many tropical birds.
Day Three:
A two hour cruise will take you to Green Turtle Cay where you will spend the afternoon in New Plymouth. The town features architecture that reflects the tastes of the people from New England who originally built here. Among the buildings of interest are a museum with Bahamian paintings and a hotel called Bluff House that is perfect for sunset viewing. Have dinner onboard your yacht and enjoy cocktails on deck, while you relax in the calm sea air!
Day Four:
Today you will cruise on to the resort development Treasure Cay. Take the time underway to read, rest, or reconnect with your group. Once you are at Treasure Cay, you will want to hit the beach! This is another impossibly long strip of sand that is great for stretching your legs and having a swim. Also note that Treasure Cay is your only chance to play a round of golf here in the Abacos!
Day Five:
Now that you're used to life on the sea, you'll appreciate today's plan. The captain will be taking you to Hope Town, Elbow Cay, but only after you make a stop at the boat building center at Man O'War Cay! This conservative settlement has working craftsmen; it is a wonderful showcase of Bahamian resources and ingenuity. From here you will make your way to Hope Town, which is a beautiful village with colorful houses, galleries, and a local history museum. Climb the Lighthouse tower for a terrific view!
Day Six:
Another two hour cruise will take you to Lynyard Cay. Lynyard Cay provides secure anchorages and is a good place for beach combing. You can take your yacht's tender to Little Harbour, an artist colony, and have a look around the village. While you're here check out the Johnston family's bronze sculpture legacy, which is still active today.
Day Seven:
Head on back to Marsh Harbour for your final day, and take advantage of the duty free shopping! Here's your chance to indulge in anything that caught your fancy the first day. By now the crew will know you well and be able to suggest other activities in this busy little town. Eat a hearty, delicious meal on board and get a peaceful night's sleep in your cozy stateroom.
Day Eight:
As your trip ends, take mental notes on the highlights of your vacation. Use this later to help plan the itinerary for your next charter!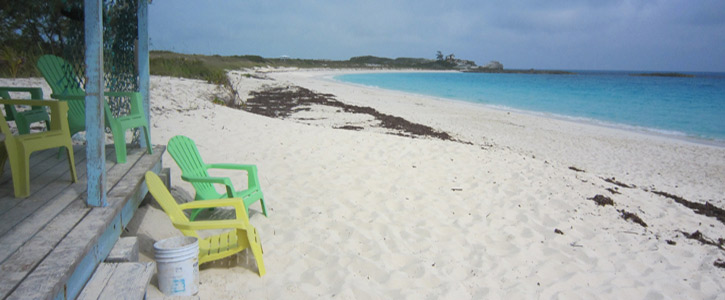 This Is Just a Sampler!
NOTE: This is intended as a suggestion for an Abacos yacht charter. The ports are smaller here, and larger yachts will likely have limited access to them. You will work with your Captain to tailor your week long charter to your preferences both before you arrive and while you are onboard. Alterations likely will be made along the way, for instance, when you fall in love with one deserted beach and just can't leave!
Interested?
Interested in learning more about the Bahamas: Read more >
or Contact us to start planning your Abacos crewed yacht charter!
Browse some charter yachts in the Bahamas: