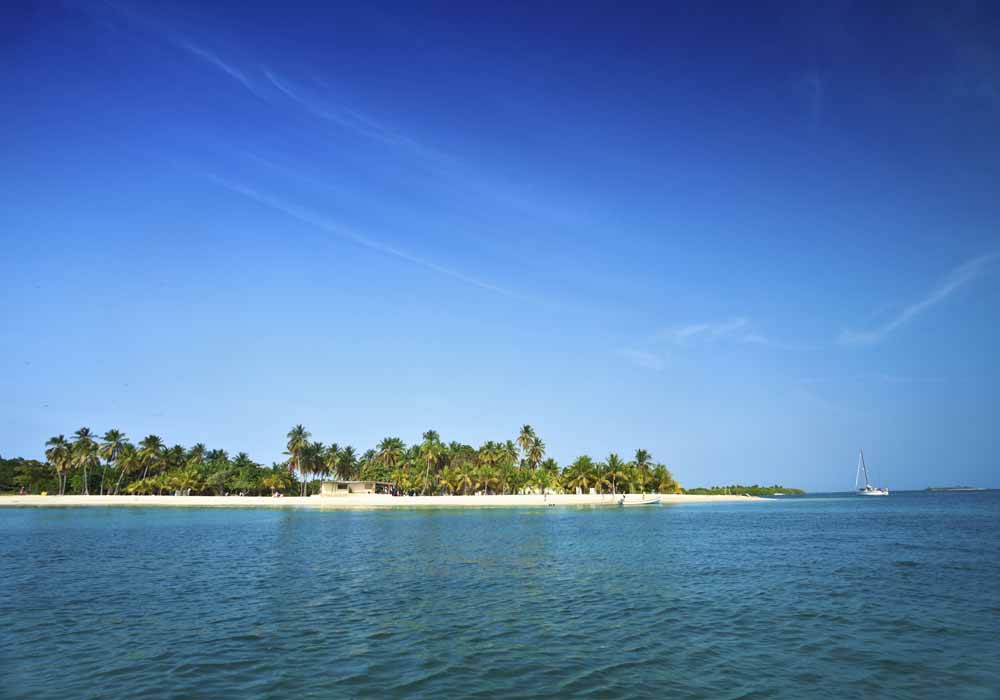 Southwestern Antigua
This section of the island is a bit less developed, which may appeal to some people. Ffryes Bay, Darkwood Beach, and Rendezvous Bay all come recommended. The nice part about being away from buildings and crowds is that you can reconnect with nature. Rendezvous Bay, for example, is near a farm, a nature park, and tropical hiking trails. When you're done lying on the beach, you can get up and explore inland for a change of scenery!
Family Beaches
Half Moon Bay is a beach that looks exactly like it sounds. This perfectly formed beach in a national park is a lovely piece of the island that you'll want to share with your family. Long Bay is also worth a visit. The reef protects the beach so you can enjoy a calm, safe afternoon. There are chairs and umbrellas to rent too - so everyone grab a spot and get comfortable!
Come for the Nature, Stay for a Drink
Antigua & Barbuda is a popular sailing destination that can accommodate any yacht with moorings and provisions. The country also hosts Antigua Sailing Week, a world-class regatta that attracts skilled competitors. The islands have many coral reefs that entice divers, and Barbuda is home to a fantastic bird sanctuary. For visitors who want a sense of history and culture, there is the Museum of Antigua & Barbuda with paintings, prints, and sugar plantation exhibits.
No island get-away is complete without a trip to the beach, and Antigua has you covered there too. Remember that the pink sands of Barbuda are just a boat ride away so feel free to visit those as well. And if you find yourself in the middle of regatta festivities, then be sure to drink a Dark 'n Stormy. Bottoms Up!

Want to read more blog posts?
We post blog articles about yacht chartering destinations and how to charter a private yacht periodically,
there are menus of both bogs for you to browse.

Read more about Destinations:
Contact us by phone or email. -7 days a week at no cost or obligation to you.