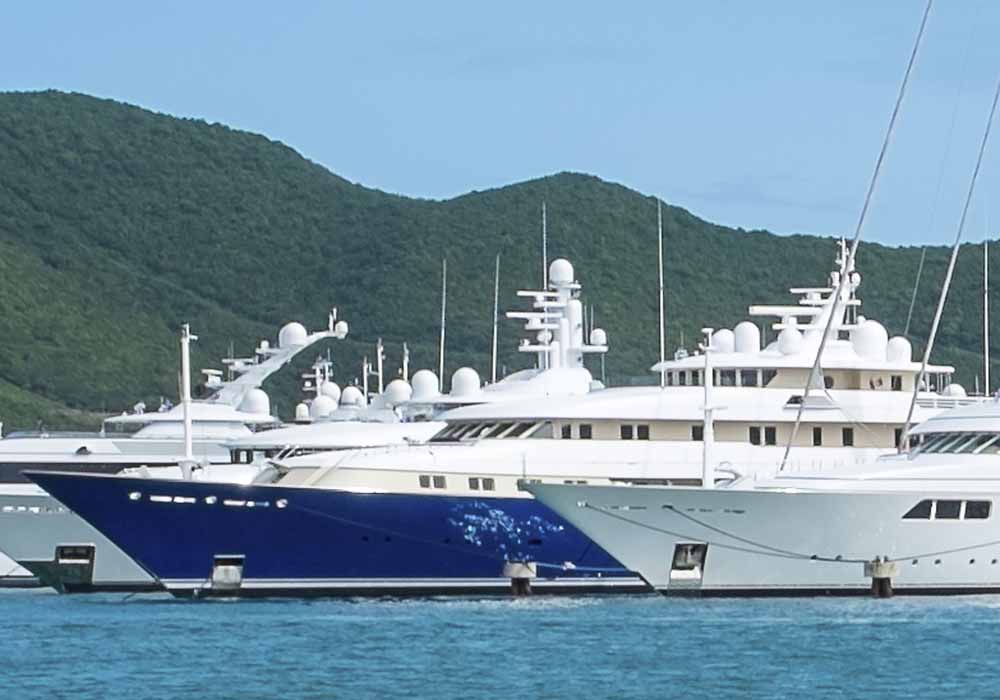 Don't forget everything else!
Your charter yacht adventure will include sunbathing, swimming, shopping, and site seeing. You will experience everything you plan to do, and it will all be at a leisurely pace. You'll see beautiful beaches, hear rolling waves, and touch powder fine sand. Just don't forget to taste and smell the Caribbean cuisine! No trip is complete without trying the food and drink at your destination. Rum running didn't end with the repeal of Prohibition… take home a bottle of the good stuff yourself!
Top 5 Tropical Drinks
Bahama Mama. This crowd pleaser features two different rums, coconut juice, Kahlua, and fresh pineapple.
Hurricane. Commonly known in New Orleans, this bright, fruity drink goes down well in any warm climate. Mix lime juice with passion fruit syrup and add rum.
Mai Tai. How can you go wrong with a drink whose name in Tahitian means "Good"? Combine rum, triple sec, simple syrup, and sweet & sour mix. Don't forget the cherry!
Mojito. Totally refreshing and distinctly Caribbean. Muddle fresh mint with sugar, then add lime, light rum, and club soda. Enjoy!
Pina Colada. Everyone's favorite beach companion. Blend rum, coconut cream, and pineapple with ice and serve with a tiny umbrella.
For more general information

Want to read more blog posts?
We post blog articles about yacht chartering destinations and how to charter a private yacht periodically,
there are menus of both bogs for you to browse.

Read more about Destinations:
Contact us by phone or email. -7 days a week at no cost or obligation to you.