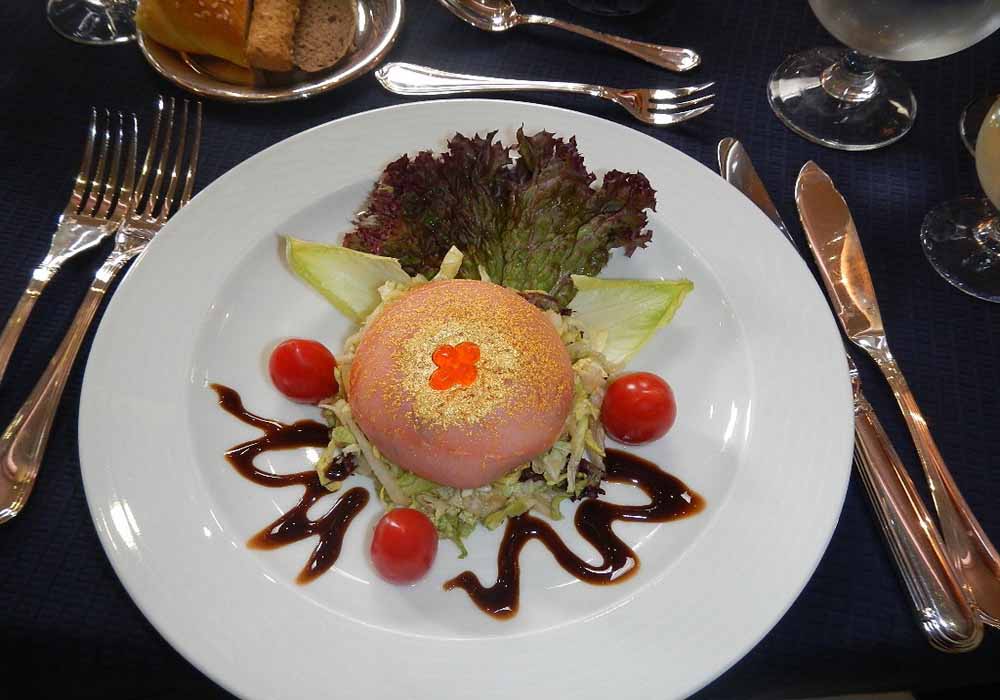 Typical Offerings
BREAKFAST
Fruit platter with yogurt
Cereals, breads, and pastries
Eggs and bacon made to order
LUNCH
Meat or veggie wraps to take to the beach for a picnic
Salad Nicoise served on the aft deck of the yacht
Kid-friendly pasta dishes
DINNER
International dishes
Steak and seafood
Cheese plate and dessert
The chef will embellish menus according to your tastes and try to play up the local ingredients. Ask for wine pairing suggestions and be specific about what you are not willing to try. Otherwise, let this be a vacation that is exotic for your eyes and your palate! Your personal on board chef will be professional and organized and ready to meet the challenge of keeping your stomach satisfied!
For more general discussion,
What is it like to be a yacht chef article.

Want to read more blog posts?
We post blog articles about yacht chartering destinations and how to charter a private yacht periodically,
there are menus of both bogs for you to browse.