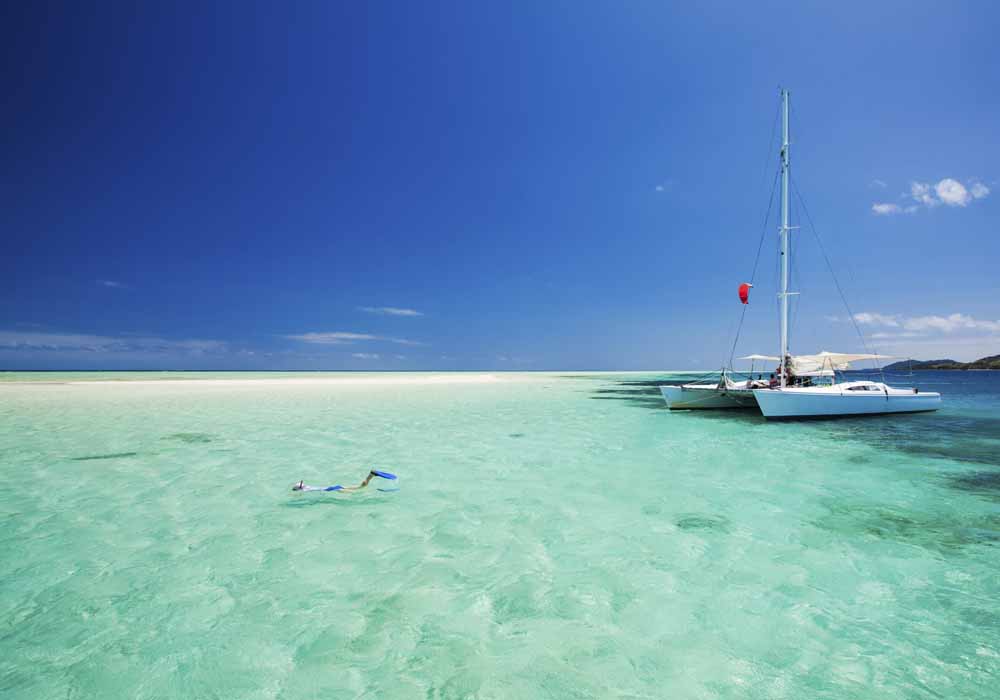 Popular BVI Charter Destinations
There are a few islands and destinations most clients always try to include on their Caribbean sailing vacations, here are just a few: Tortola, Virgin Gorda, Anegada, and Jost van Dyke. Though we expect you'll be enamored with your luxury yacht, we'll encourage you to consider the natural beauty of the BVI's on land as well.
What type of yachts charter from Tortola?
While all types of private charters are available in the BVI's, sailing catamarans that are fully crewed are certainly the most popular. These yachts are great platforms to get from one island to the next. They have private accommodations ideal for families or couples, can easily anchor near shore, and typically have large sunning areas as well as wonderful collections of water toys. The BVI's are probably also the most popular for sailboat charters in the Caribbean with its protected waters.
Guests can charter all types of yachts leaving from Tortola: Mega yachts, Motor yachts, Sailing yachts, and Catamaran yachts are all available.
Tortola might be the home to the largest fleet of crewed catamarans, as the BVI's are actually the most popular place in the Caribbean to charter a catamaran!
Virgin Gorda, BVI
This island has mountains in the north, flat lands with granite boulders in the south, and a nice swath of hills in between. It's only inhabited feature of note is Spanish Town, which you'll find easily walkable. For something you won't see anywhere else, head to the coast to see The Baths, the famous labyrinthine rock formations. They are truly a spectacle!
This island may have been named after the geographical image Christopher Columbus dreamed he was seeing, and the moniker is apt even today - albeit for different reasons. This 'fat virgin' of an island (from afar it looks like a reclining woman) does not resemble its name once you are on land, but Virgin Gorda is nonetheless quite heavy on luxury, indulgence, and wealth. Particularly spectacular are it's national parks, high-end resorts, and contagious joie de vivre.
Attractions
First on the list of attractions for the jet set are a couple of national parks worthy of a visit. The most awesome is The Baths National Park where granite boulders have formed sheltered sea pools. From the unique site of The Baths you can take a 15 minute trail straight to Devil's Bay National Park where you will be rewarded with a wonderful coral beach. This unbelievable site is a mere 15 minute hike away from Devil's Bay National Park, which has gorgeous secluded beaches.
To the north of The Baths is Spring Bay, which features a perfect white sand beach. Another national park, the Copper Mine, is on the southwest tip of Virgin Gorda and is where one goes to see the remains of a chimney and mine shaft left over from the days when the island might have made your fortune. And before you lose your hiking shoes, you might consider trekking through the forest up to the highest point in the middle of Gorda Peak National Park.
Shopping on Gorda is rather limited, which may be a good thing. If you do want a souvenir, try Pusser's Company Store, Reeftique, or the Craft Shop. The best restaurants (as well as shopping) are often located on the grounds of secluded resorts, accessible only by boat. Once there, you will experience the best in international cuisine, but it is best to call first to secure a table and warn the Captain you need a ride!
Relax at Savannah Bay, Handsome Bay, or Big Trunk Bay, which are all great beaches. Enjoy lunch at a picnic style restaurant called Fat Virgin Cafe whose motto is 'Big drinks. Great food. No Shoes.'. Make this island your own! With Virgin Gorda being an escape for the wealthy, it is nice to know that laid-back family establishments can thrive here too.
Jost Van Dyke, BVI
A trip to the BVIs means you have a choice of islands to visit, and this island is a must on an active group's itinerary. The BVIs occupy territory on both sides of Sir Francis Drake Channel, and each island has its own distinctions. This is the smallest, and it has managed to fit many hills into its compact four-mile-long space.
As the Caribbean's "barefoot island," it has only to deliver on a lack of sophistication in order to keep visitors happy. It is a reputedly family-friendly, safe island whose main street is actually a beach. No need for a car on this four square mile island! This is a perfect island for vacationing pedestrians. Ferries from either St. Thomas or Tortola bring people to White Bay, the smallest of the four main islands. JVD's relatively few year-round inhabitants welcome smaller boats to their shores as they cherish their mountainous, lesser-developed (meaning devoid of mega resorts) home.
It is comprised of three communities: Great Harbour, Little Harbour, and White Bay. Taking a land route to White Bay means climbing over some elevated landscape, and it offers the best way to experience the views. The main harbor will be full of private yachts, and the bustling ferry landing is a fun mélange of shops, bars, boats, and travelers.
Little Harbor
Noteable is Little Harbor with its moorings and wonderful lobster feasts! There are three restaurants at Little Harbor: Abe's by the Sea, Sidney's Peace & Love, and Harris' Place. All three restaurant names illustrate the straightforward simplicity visitors cherish. Sidney, of Sidney's Peace & Love, serves lobster he catches on nearby Anegada reef! If seafood doesn't suit your palate, Sidney also does a pig roast two nights a week.
White Bay
National Geographic Traveler deemed the Villages & Seaside Cottages here worthy of note for their sustainable practices and inherent blend with their island's environment. While maintaining the spirit of the island, the Villages & Seaside Cottages also provide fully equipped kitchens and other amenities, if you want to be land-based for a night.
Picnic and Snorkel
It also offers close proximity to several tropical isles that are great for day anchoring. Little Jost Van Dyke, Green Cay & Sandy Spit, Sandy Cay, and Westernmost Great Tobago are all beautiful locations. Bring a picnic, plan to snorkel, and be grateful you have this time to yourself, as you may be the only one there. Westernmost Great Tobago, for example, is known for its nesting seabird population instead of casinos, shops, or bustling boardwalks.
So this island, dubbed "The Last Virgin Island," takes all the excitement of a typical vacation package and weeds out the anxious crowds, harassment, and complications, leaving you with an internal sense of accomplishment for having "discovered" the place on your own; giant cruise ships can't bother you here. And when you are ready for some excitement, you can always check out the party at FOXY's!
Treat Yourself to Treasure
Check out Diamond Cay National Park's marine bird rookery before you opt to fully immerse yourself in other marine endeavors such as diving at the Twin Towers. If you start to feel a bit of island fever on land, perhaps you'd be interested in a little Treasure Island to enliven the senses? Have the charter captain take you to Norman Island, inspiration for R. L. Stevenson's novel, and embrace your inner pirate as you visit The Bight. This is a protected anchorage with caves and quality snorkeling.
Email or Call Us Now - Free unbiased advice.
Featured Charter Yachts in the Virgin Islands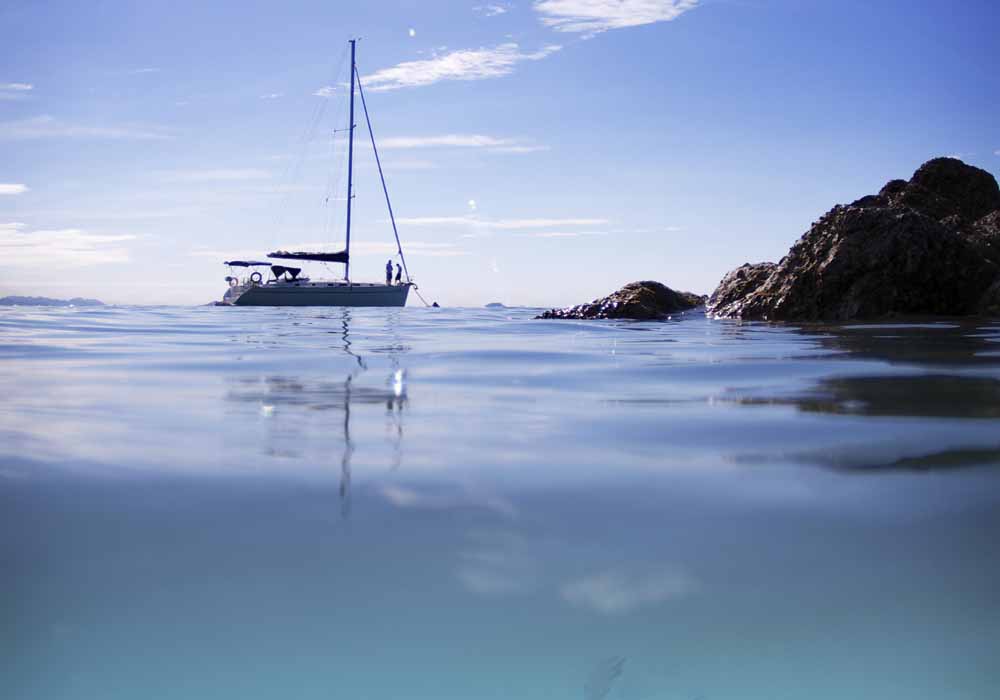 Find Your Perfect Yacht for a BVI charter adventure.
Select a yacht type and your budget below to see BVI charter yachts that we have in our online database. We do not have every available yacht online, many more BVI yachts are available by contacting one of our specialists.
Ready to learn more about a crewed BVI charter?
Let us assist you in finding the perfect, fully crewed yacht for your vacation in the BVI's. With many islands to see and surprises to discover, you'll be pleased with the flexibility of a yachting yacation here, which allows you to take advantage of different opportunities as they arise. Please call or email us for free unbiased advice and to talk about your itinerary ideas!
Contact a specialist - available 7 days a week.

Charter costs and options:
Have general questions about charter in the BVI's? We have answers for you.
What are all the costs involved in a BVI charter?

Additional Resources:
Some websites on the web that may be useful for additional information about the BVI's.
Visit the local Virgin Gorda home page
Visit the local Jost-Van-Dyke home page


How we can help:
We are here to answer any question, no matter how large or small it may be. Our experience is available to you 7 days a week at no cost or obligation to you.
Reach us by phone or email.