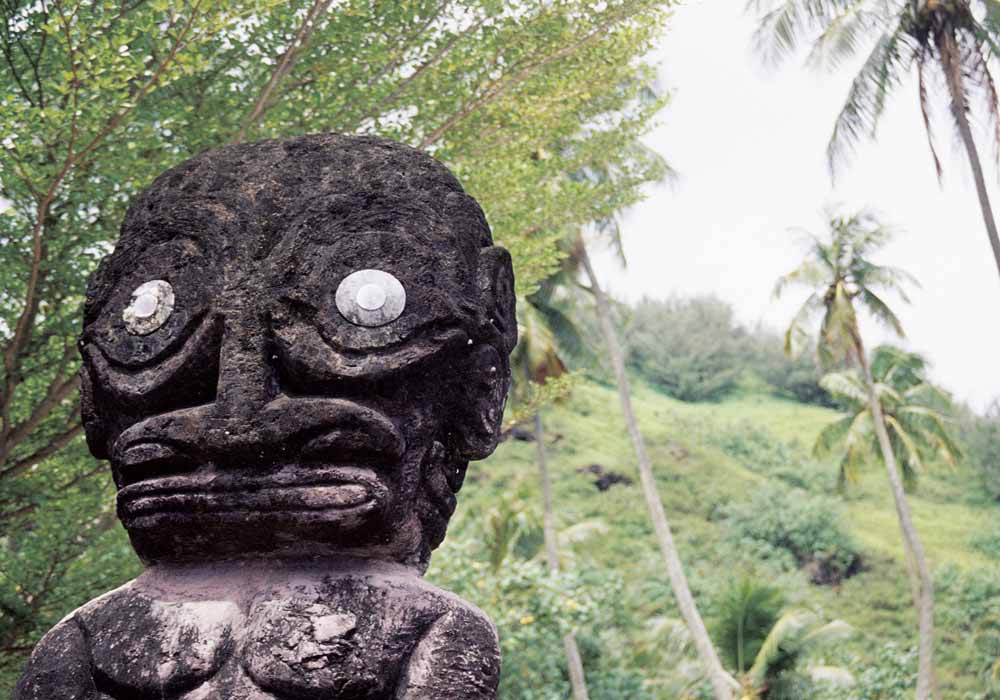 The best times to visit French Polynesia fall between May and October. Tahiti and French Polynesia cover an area the size of Europe so there's no shortage of territory to explore. Visit the Tuamotus Atoll chain for its white and pink sand beaches. Check out the cultural scene on Raivavae, which presents authenticity in the middle of Bora Bora-esque charms. Go diving in Rangiroa's coral atoll amidst sharks and dolphins. Get up close to South Pacific archaeological history on the Marquesas Islands where tikis (sacred statues) abound. Picnic on Taputapuatea's restored meeting grounds.
Tahiti and French Polynesia embody the spirit of the South Pacific with their hip shaking fast dances, earth-oven feasts, and terrifically bright, varied landscapes. Everything is better in living color! You need to see it for yourself.
Each island chain should be considered a single charter destination. Thinking of a longer vacation to really explore French Polynesia? Then charter for a month or more to be fully immersed in this part of the world. You can hike without being surrounded by throngs of tourists, catch fish without being disturbed by passing party cruisers, or dive without running into another human being. The South Pacific is surely one of the last treasures of this world.
The Andaman sea, Thailand
The Phi Phi Islands should be your first destination on your trip. Following that, you will have the option to explore Phang Nga Bay's limestone cliffs and underground caverns. Next, you should travel to Krabi, a town on Thailand's west coast that is well-known for its rock climbing. Take advantage of the many water-based activities available in the vicinity.
Phang Nga Bay. Some of the best anchorages can be found in Phang Nga Bay, which is also home to the infamous James Bond Island. Taking in the amazing natural beauty of Thailand's beachfront is among the most pleasurable activities one can partake in while visiting this Southeast Asian nation. It is marked by tall limestone karsts that jut directly out of the water and is encircled by azure lagoons and waters that are not tainted in any way.
Sail to the Similan Islands. The Similans offer the best snorkeling in the world. Large stones litter the shores of several of these nine islands, adding to their already alluring appearance. Though they have gorgeous white sand, people tend to avoid the beaches. However, some of the most exquisite coral may be found at depth, therefore diving to explore it could be the most interesting thing to do. Use the yacht's scuba or snorkeling gear, water skis, and wakeboards. Discover the snorkeling sites and secret coves off Thailand and then swim to shore to frolic on the beach.
Explore Koh Phi Phi Don. Koh Phi Phi Don is a well-liked destination among tourists who are looking for a lively atmosphere during their time away from home; on the other hand, the island is not very well-liked among those who are trying to find some solitude during their time away from home. Tonsai Bay is home to some of the most charming restaurants, taverns, and shops in all of Japan, and they are the ideal complement to the stunning scenery. Koh Hong, an island not far from Krabi, is home to one of Thailand's most famous lagoons and is protected as part of Than Bok Khorani National Park. Enjoy the beautiful beach and walking route without the crowds of visitors by arriving early in your luxury charter.
When is the best time to visit Thailand? Between the middle of October and the middle of April, when the rainy season has ended and all of Thailand's national parks are open, is the peak time for sailing charters in the country. From May to the beginning of October, hot, muggy temperatures and frequent downpours characterize the monsoon season. Temperatures in Phuket range from an average high of 83 degrees Fahrenheit in March to a low of 81 degrees Fahrenheit in January. In April, you can expect an average of nine hours of daylight.
The Marquesas Islands
Lying 750 miles northeast of Tahiti, these islands are wonderful for a 7-10 day yacht charter. All of the islands are within a 3-5 hour cruise from one another on your charter motor yacht, and include some of the world's most spectacular fishing and dive sites. In addition to the exotic yacht charter locale, the Marquesas Islands boast friendly and warm-hearted local people. Island guests are encouraged to discover their unique shops, often filled with beautiful, well-crafted wood and bone carvings.
A wide range of land based activities are available; from hiking through ancient Polynesian ruins, to visiting waterfalls up to 1,000 feet high on the main island of Nuku Hiva. Further south, on the island of Ua Pou, lie the most striking geological formations on the planet; undoubtedly the guests will be amazed. A trip to the famed artist, Paul Gauguin's grave on Hiva Oa is also a popular attraction.
The Tuamotu Islands
These islands, which are 250 miles northeast of Tahiti, are a group of large atolls that are full of marine life. Hiking is not the focus here…Your Yacht charter will be all about fishing and SCUBA diving. You could have a one week charter here, but we recommend two weeks to be able to really experience everything. Private jets can land on the islands of Rangiroa and Fakarava. We highly recommend starting on Fakarava or Makemo and cruising down wind the whole charter. This is on the list of the great diving areas of the world. Fakarava has a north pass and a south pass for diving and some charter yachts can cruise inside the atoll to reach the southern pass, which has fabulous beaches. Before you finish your charter, a must is a visit to one of the local pearl farms; it's a fantastic way to learn about the delicate production process and to purchase inexpensively some of the world's best pearls. Go to the Tuamotu Islands and be changed forever!
Fiji
The beautiful islands of Fiji are 1,900 miles from Tahiti and 1,400 miles from Brisbane, Australia. The 300 Fijian Islands are spread out over 250 miles of ocean Seeing them all would mean a significant time commitment so a one week charter will require you to choose a specific area to cruise. You will collaborate with the charter captain to ensure that you see all of your points of interest along the way.
Fiji is the South Pacific's biggest hub. Savusavu is its most popular yacht anchorage and also a good starting point from which to check out Indo-Fijian culture, including fire-dancing and Hindu temples. Visit Fiji from June to September and plan to take advantage of the terrific snorkeling and diving. Bring your logbook and expect to make several entries!