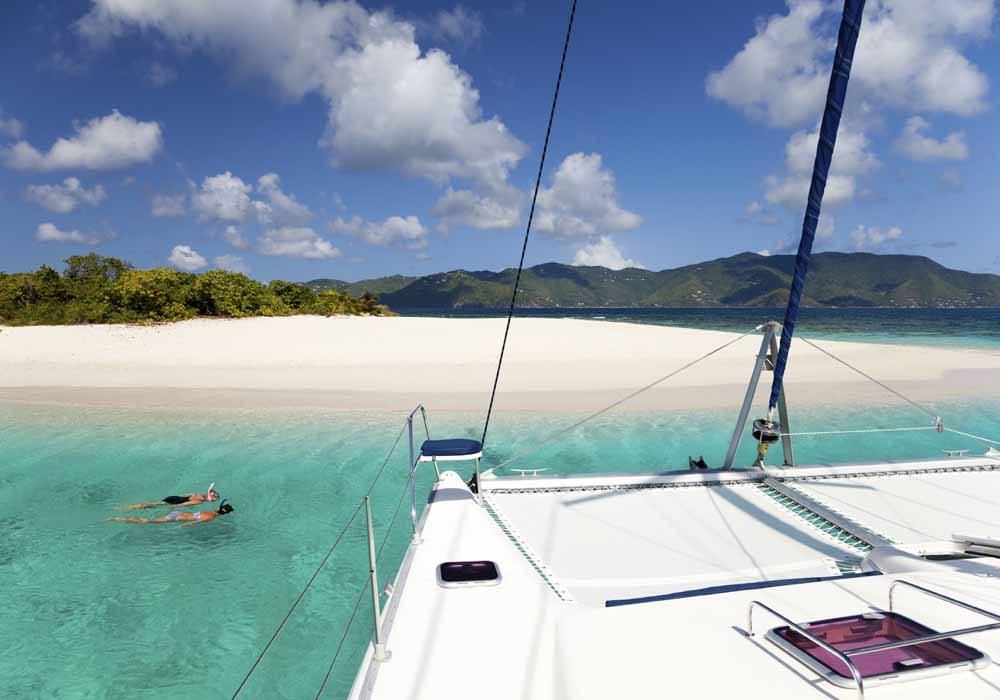 St.John, USVI
The smallest of the three USVI's, this has been called an uncommercialized paradise with good reason. Though there are two resorts here, Westin Resort on Great Cruz Bay and Caneel Bay Resort, there are many more camping options being offered. This is no accident at it is intentionally preserved and celebrated as a natural, national treasure. There are restaurants on here that serve chef-prepared food by candlelight, but there are also several barbecue and burger joints.
Within walking distance of the ferry dock, you'll find shops as well as art galleries with local pieces for purchase. This range of choice is just broad enough to accommodate all types of visitors, but it is fairly limited in scope compared to typically developed tourist spots, which is just perfect for an island with no high rises, no cruise ship docks, and no airports.
Activities
Cruz Bay is home of the Mongoose Junction shopping center and is a good way to acclimate yourself to the quieter vibe of the island if you've just left bustling St. Thomas. You could always check in with the tourist office near the Battery, a fort from 1735, in order to get maps or advice. If you've come to hike, you'll want directions to the Annaberg Trail. If you've come to meet up with fellow boaters, then ask for Coral Bay, a yachtie hang-out with restaurants and bars. Assuming you want to get "the real" feel of the island go to the Park Visitor Center to see wildlife displays and a video presentation on island culture. Wherever you're headed, your choice of transportation here includes buses and taxis as well as cars and jeeps for hire.
Protected island
Two-thirds of the island is a National Park! The Park has hills, valleys, and beaches. Laurance Rockefeller sailed around it in 1956 and admired it so much that he established a resort and donated 9500 acres to the government for a protected park. He would be pleased to know that his idea is very much alive today.
There are petroglyphs from the Taino people on Reef Bay hiking trail and 'submerged lands' of underwater coral gardens on display for visitors. There are introduced species everywhere because land was clear-cut for sugar cane production when colonized. The temperate year-round climate makes exploration easy. With fewer people around, you can really soak up the natural goodness the park has to offer and experience a little of what it is like to discover something that is still near perfect.
St. Croix, USVI
This is the biggest of the USVI's, has a number of attractive qualities for both the casual cruiser and the hardened adventurer. More tranquil than St. Thomas but also more populated than St. John. The USVI's support an array of landscapes and activities, and this is no exception with its Danish ports, eco-tourism, and beautiful beaches on offer all year round.
Christiansted
The old, Danish port of Christiansted is one of two towns on the island. Christiansted gives witness to urban colonial development at its most colorful! The Danish way of life has been reinterpreted through Caribbean eyes here, and the island still bears the mark of European influence in terms of historic culture, naval establishment, international trade, and architecture.
Christiansted earned the National Historic Site label because of its places of interest. Fort Christiansvaern is the US Parks Service's fortress in the Virgin's and currently serves as a military museum. The Steeple Building now exhibits the island history and culture after having been a bakery, a hospital, and a school!
Eco-tourism
It is an eco-traveler's destination. To accentuate the visual range from mountain to coral, it boasts Buck Island Reef National Monument just offshore. Fresh fish from the waters of St. Croix are served in a number of restaurants, and the 'Dive Experience' uses a mooring system that protects coral.
Residents support community recycling and offer handmade items at local shops. There are solar-powered accommodations here, as well as farm stays. It encourages a number of low environmental impact activities such as hiking, kayaking, horse-back riding, bird watching, snorkeling, and scuba diving.
Beaches
The beaches on are a mainstay of island living, a reminder of how wonderful life is when experienced on the edge of crystal clear water. The east end (that nearest Christiansted) is home to Cramer's Park beach, which is where one goes for a weekend party-like atmosphere. Also at the east end, you'll find Tamarind Beach and Shoys Beach; bring a snorkel to Tamarind, and be prepared to wind through sea grape trees before emerging onto Shoys.
Sandy Point, the longest white sand beach, is at the west end and is a protected wildlife refuge. Cane Bay on the north shore is very popular and a great place to bring your cooler so you can stay all day. Turtle Beach on the aforementioned Buck Island is a real get-away since you must go by boat to this uninhabited peak-of-an-island destination.
Email or Call Us Now - Free unbiased advice.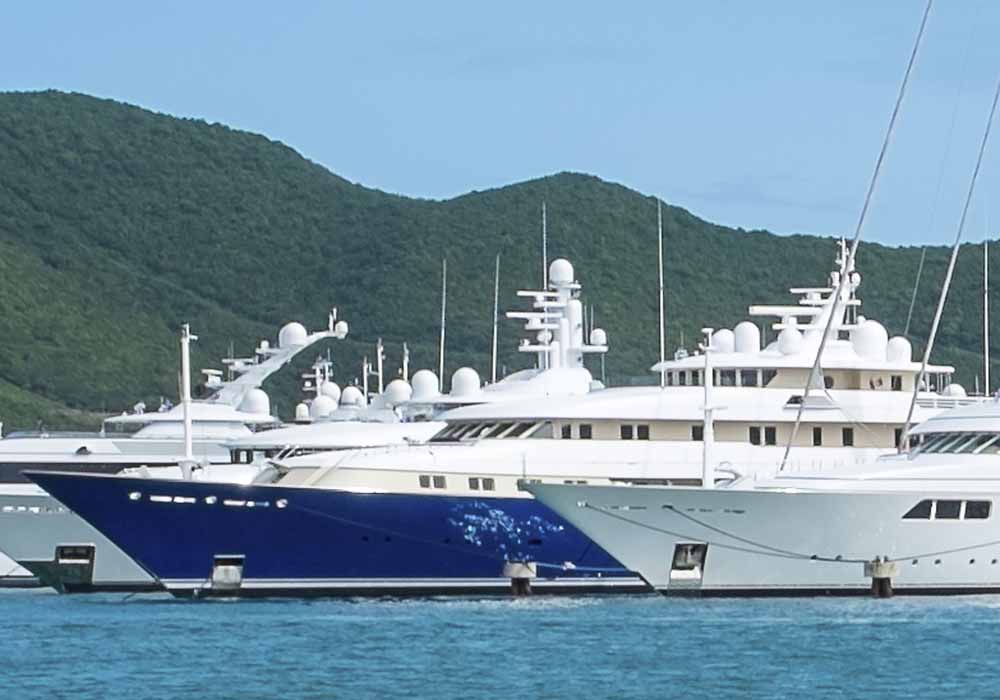 Find Your Perfect Yacht For a USVI Charter
Select a yacht type and your budget below to see USVI yachts that we have in our online database. We do not have every available yacht online, many more yachts in the USVI's are available by contacting one of our specialists.
Ready to learn more about a luxury USVI charter?
We look forward to helping you select and book a great, fully crewed yacht for your vacation of a lifetime in the USVI's. It's easy to get there with a major airport and has countless islands to see and underwater exploring to discover. Reach out to us for free unbiased advice and to talk about your itinerary ideas!
Contact a specialist - available 7 days a week.

Charter costs and options:
Have general questions about a USVI charter? We have answers for you.
What are all the costs involved in a charter?

Additional Resources:
Some websites on the web that may be useful for additional information about the USVI's.
The Visit USVI's main page.
Caribbean Travel and Life's guide to the USVI.

Visit the local St. John home page

How we can help:
We are here to answer any question, no matter how large or small it may be. Our experience is available to you 7 days a week at no cost or obligation to you.
Reach us by phone or email.